After helping his team, Kayserispor, to a 9th-place finish in the recently concluded 2022/23 Turkish Süper Lig on 49 points, uncapped Nigerian utility player, Anthony Chigaemezu Uzodimma, has disclosed that he is nursing plans to set up a foundation through which he can give back to the community that made him.
Speaking in an interview from his base in Turkey, the 24-year-old disclosed that coming from a humble background inspired him to encourage those in the basement of society to believe in themselves and create a destiny they can be proud of.
"Growing up wasn't easy for me, and this is applicable to virtually all sports athletes around the globe today.
"There are a lot of talents at the grassroots who just need one form of encouragement or the other to attain their career in life. Everyone needs a push to get to the top, and until such push comes, one may find it difficult to actualize their destiny.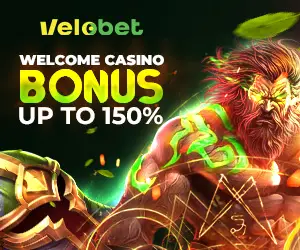 "I am not one of the big players in Europe neither am I so rich to push for this project I am about to embark on. Helping someone doesn't necessarily mean giving away huge amount of money.
"There are various aspects you can impact people's lives positively. It could be your time, your talent, your resources or even your network, but not for the sake of exposure or public relations.
"I know some activities are organized for the sake of generating positive PR around an athlete or a team, but we should be better than that.
"You can't give back to the society only when the spotlight is on you. You have to stay true to yourself, whether online or offline.
"You have to find a cause that truly inspires you, not for the praise and attention of people via social media or other avenues.
"I wish to tell you that if the impact you create by volunteering for a specific cause is appreciated by your community, people around you will talk about it and you won't have to post about it all the time.
"So, for me, I want to better the world because many people, especially the upcoming generation, look up to us, and we hardly can know this.
"If you are succeeding in life, your impact is bigger than you think. So, it's always advisable you use it to better the world by inspiring someone and to help your Community.
"Secondly, by giving back to the society, you are helping to figure out your purpose in life because it's a good way to show and support what you stand for.
"It is also to connect me with people outside my circle aside the ones I always mingle with.
"Helping upcoming football talents in the Community I grew up from to find their career path will make me a fulfilled role model to them.
"So, as time progresses, I will make public the areas I intend to impact the society back in Nigeria."
Uzodimma drew his team level on 1-1, eight minutes after conceding in the 10th minute of the first-half against Ahmed Musa's Sivasspor, on match-day 38 on Tuesday, 6th June, 2023, at the New Sivas 4 Eylül Stadium, Sivas, his only goal for his club at the recently ended season.
A product of Amunike Football Academy of Lagos and Khartoum National FC of Sudan, Uzodimma who hails from Imo State featured twenty times for his club in the last campaign.
On whether he would remain with his present team next season, the energetic player who has become a prominent figure in the team stated thus;
"Yeah, I am under contract with the team for five years, from 2019 to 2024, but with a one year extension, which will keep me here till 2025.
"I have been getting a lot of offers from other notable sides both in Turkey and within Europe, but for now, I am comfortable with Kayserispor, and I love the hospitality and love being shown to me here.
"This season was our best in the league for over four years, and finishing in the top-ten spot is an indication that the coming season would favour us to go even higher on the log.
Galatasaray won the 2022/23 Turkish Süper Lig with Fenerbahçe and Besiktas coming second and third positions, respectively.
The 2023/24 Turkish Süper Lig kicks-off in August, this year, and Anthony Uzodimma said he would work harder to tricker a call-up into Nigeria's Senior National Team, the Super Eagles.
"Football is a game of pride and brotherhood, and this bond is formed at camps, clubs and leagues.
"But the experience of wearing your country's national colours creates a whole different level of brotherhood and patriotism.
"It's an unforgettable experience to represent your country. It goes beyond which tribe or state you come from or team you belong to. It's something much bigger than any individual, team, coach or competition – it's a rare opportunity to proudly represent your country; in fact, it's almost surreal!"
Copyright © 2023 Completesports.com All rights reserved. The information contained in Completesports.com may not be published, broadcast, rewritten, or redistributed without the prior written authority of Completesports.com.