Barcelona manager Ronald Koeman has opened up in a very diplomatic manner calming the fraying nerves at Camp Nou which snowballed since he was hired as a substantive replacement for Quique Setien who was sacked following the Blaugrana's humiliating 8-2 loss to Bayern Munich in the Champions League.
Commotions have rained in torrents at Camp Nou, starting with Messi submitting a transfer request after it emerged that his close friend Luis Suarez would be forced to leave, then rowing with the club's hierarchy for truncating it.
Suarez's eventual exit would again further draw the ire of Messi who posted a lengthy farewell message to his friend on Instagram and once again berated the Barcelona management for the unceremonious manner the Uruguay international was shipped out of Camp Nou, to Atletico Madrid.
Koeman spoke to the Netherlands broadcast station, Nederlandse Omroep Stichting (NOS) and managed to speak well about Messi, Barcelona management and Suarez in amid the saga.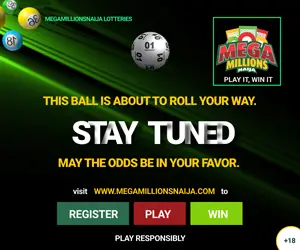 "After signing here as a trainer, I immediately contacted Leo. I went to his home and talked to him about his future," Koeman told NOS.
"He was clear about his dissatisfaction. In the end it worked out well and from the moment he indicated" I'm going for it, "he has done everything I expect from him", says Koeman to reporter Joep Schreuder.
Also Read: Messi Slams Barcelona For 'Kicking Out' Suarez
He added: "In the case of Suárez, it had become very difficult for him to play .
"And I made that known to him honestly. He found that difficult, but I never had any trouble with him at all. He just trained, trained well. In the end he made the choice to leave. And I did too. said, if you don't leave, for whatever reason, then you're just one of the group. Then you prove me wrong. He could have stayed, yes. "
"I'm good with Luis, but the club felt that we had to rejuvenate. You can see that now in the team. Ansu Fati plays, he is 17 years old. We have Pedri, 17 years, who gets his chances. Ronald Araújo is 21. Trincão falls in a lot and is 20 years old. And we have taken Sergiño Dest from 19. Those are all players for the future. "
On the Messi's recent remonstration, Koeman picked his words finely as he arrives to make his team rancour-free.
"If you have someone in the locker room with whom you and your wife and children also hang out outside football, then such a reaction makes sense," Koeman said.
"I said that to Messi too: I understand that you are disappointed and think it is a terrible shame that he is leaving, but these are choices of the club."
Koeman received medical attention on heart issue about six months ago, and the turbulence at Barcelona does not make a perfect work atmosphere for him, but he told NOS he was fine.
"According to the cardiologist it was no problem. I'm doing well, I'm healthy. I didn't expect anything else," the 57-year-old said..
Copyright © 2021 Completesports.com All rights reserved. The information contained in Completesports.com may not be published, broadcast, rewritten, or redistributed without the prior written authority of Completesports.com.