Kylian Mbappe says his dream of one day joining Real Madrid is "never over" even with him choosing to sign a new contract and remain at Paris St-Germain.
He declined a transfer to the Spanish legendary team, signing instead another three-year contract with PSG.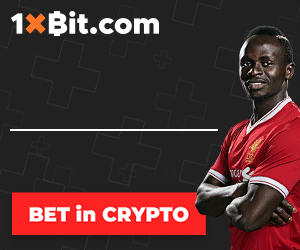 However, Mbappe does not exclude the chances of him moving to Real later in his career. To see different sports results and info about teams and players visit https://bookmaker-ratings.com/.
He also added that he had given up thinking about the future, he only thinks about the current times as he has now a new contract for three more years at PSG.
But he also says that his dream of Real Madrid is still alive.
Mbappe, considered one of the world's best footballers, informed Real Madrid's Florentino Perez of his decision directly. As Mbappe said, he did it because he had a lot of respect for Perez and the club. He added that one has to be honest to be a great player.
Rumours about Mbappe's possible departure began closer to the season's ending. However, Mbappe would never allow it to divert him from what he did on the field.
Mbappe brought PSG 28 goals in Ligue 1 to help them win the championship. As he said, he was 100% focused on his game, so he didn't have to follow the speculations. For him, it was important to stay focused on the pitch and make decisions when the season was over.
Related: 2022 World Cup: Will Brazil Get Back To Number One?
Mbappe, a French World Cup champion, is focused on taking part in more significant matches for his club and country.
During a conference, Mbappe stated that remaining at PSG had partly a sentimental aspect to it and he believed there are more good opportunities to come for the club. He said that leaving his country wasn't the right thing to do.
Mbappe began his career at Monaco before he transferred to PSG in 2017, at first on loan then joining permanently.
As a team member, he has won three French Cups and four Ligue 1 titles.
As of now, PSG has not experienced triumph at the Champions League but the Nasser Al-Khelaifi, the club's president, says that, with Mbappe still with them, they can reach European glory.
According to some information,  PSG proposed to Mbappe more independence in controlling sporting decisions to get him to remain in the club.
But Mbappe said he remained a footballer in a team and he would not do anything other than that.
In its reaction to Mbappe's determination to remain at PSG, La Liga revealed plans to complain to Uefa as well as French and EU authorities.
La Liga president Javier Tebas called the deal "scandalous", but Al-Khelaifi replied that perhaps it could be a good thing if Ligue 1 was better off than La Liga and that it wasn't what it had been three or four years ago. He added that he respected all the clubs, but they needed respect as well. The best footballer in the world is on their team, that's what matters to them. Other people's words are not an issue.
Mbappe said he was positive that he could continue to progress within a club which could provide all the means for the player to demonstrate the highest possible results. He also said he was very happy to be able to continue to grow better in France, the country where he was born, raised and prospered."