Luvuyo Memela's recent comments about South African footballers having no other equals than Brazilians in terms of raw ability has surprised many. Here, we have a look at how much credibility Memela's opinion on footballers from the rainbow nation actually holds.
First things first, let's begin by looking at where South Africa finds itself in the official FIFA world rankings. If you studied the most up-to-date rankings then you would see Bafana Bafana at number 68 in the world, one below North Macedonia in 67th place who have a population of a fraction over two million, as opposed to South Africa who are rapidly closing in on sixty million.
With these rankings in mind, it's initially clear that Memela seems to be stretching when he says that only Brazilians compare to South Africans with a football at their feet.
For greater clarity, the Amazulu winger's official line was: "If I can mention a country that can compare with the quality that we have, I would say Brazil with the skill and the speed, which is what we have."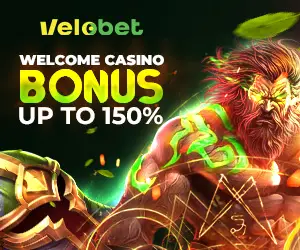 Indeed, that confidence appears to be unfounded as the South Africans linger some 66 places below Brazil who are the second best-ranked team in the world. To give the former Orlando Pirates midfielder the benefit of the doubt, perhaps we should take a step back and look at the overall history of Bafana Bafana in a bid to assess whether he has a leg to stand on.
Related: Black Stars Arrive Abuja For Super Eagles Rematch
Perhaps unsurprisingly, however, the numbers once again don't add up when you consider that when South Africa last qualified for a World Cup, the Nokia 3310 was the best cell phone on the market. Indeed, Jomo Sono was the last coach to lead Bafana Bafana to a World Cup which was back in 2002 for the global showpiece in South Korea and Japan. Yes, South Africa played in the 2010 World Cup but by virtue of being the hosts, in other words, they were exempt from qualifying. Although that didn't stop the nation from setting yet another unwanted record as they became the first host nation to ever be knocked out in the group stages, so once again, it's hard to see where Memela's unwavering belief comes from.
Twelve years on from that World Cup and things haven't improved either after Bafana Bafana lost to Ghana in a dramatic qualifier in mid-November 2021 to ensure that their World Cup wait would go on. Interestingly, FIFA did review an appeal lodged by South Africa's football governing body over the refereeing of the fixture but ultimately rejected it.
Instead, Ghana would progress and are priced at just 8/5 by MansionBet to beat Nigeria in the first leg and take a step closer to securing their own World Cup qualification. It should be pointed out that MansionBET is, of course, an affiliate of Mansion Casino, which is one of the best online casinos in South Africa. Punters can take advantage of generous deposit bonuses on the site, which can be used to play the latest online casino offerings, including slots and table games, as well as offers for the sportsbook brand.
Now, if we were to put the current saga of the 2022 World Cup qualifiers to one side, you can only conclude the inescapable truth is that South Africa is light years away from competing at the top level of international football. The stats and subsequent evidence are unequivocal; Bafana Bafana are far away from competing with the best.
Regrettably, this is why it's important to knock Luvuyo Memela's comments on the head. At best, his unsubstantiated views are out of touch, and at worst, downright arrogant. How is a county meant to improve and pull itself out of the doldrums after decades of underachieving when its players are busy comparing themselves to Brazil? It would be funny if it wasn't so tragic or indeed harmful to Bafana Bafana's long-term prospects.
Copyright © 2023 Completesports.com All rights reserved. The information contained in Completesports.com may not be published, broadcast, rewritten, or redistributed without the prior written authority of Completesports.com.