Manchester City's most expensive signing, Rodrigo Hernandez Cascante – Rodri, has braved up ahead of the Citizens' Champions League Round of 16 second leg against Real Madrid and urges teammates to fight again and defeat the European giants.
Pep Guardiola's men host the second leg at the Etihad Stadium on Friday with a 2-1 advantge following their famous win at Santiago Bernabeu in February. But Rodri knows that against Real Madrid, it's never over untill it's over.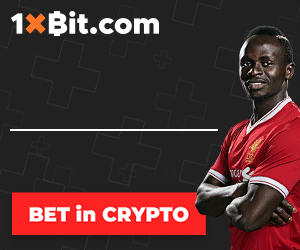 "They [Real Madrid] are more than a team, they have that way of playing. You can never relax, even if you are winning 3-0 or 4-0 they still come back" Rodri told reporters in pre-match press conference on Thursday.
"They are the biggest team in this
competition but now football has changed a little bit. It is so competitive. The distances
between teams are so, so narrow.
"I know that we have a better team but we have to show that we have a better team on the pitch with our good behaviour and personality.
Also Read – Chukwu: 1994 Super Eagles Side Better Than AFCON 1980 Squad, 1996 Olympic Dream Team
Rodri added: "I think we have a better squad and if we do things well, I think everything is going to be good for us.
"That's just a general opinion of mine. I think we have got a better team, but words are worthless if you can't demonstrate them out
on the field."
Rodri who arrived Manchester City in July 2019 as the club's new record £62.6m signing from Atletico Madrid, is looking to help the Sky Blues win their first ever Champions League title. The defensive midfielder won the 2019 Super Cup with the side after his arrival and has added on the 2019/20 EFL Cup.
The only European silverware in City's trophy cabinet is their 1969/1970 European Cup Winners' Cup. Rodri believes that Madrid can't stand in City' way if the players go out and fight.
The Spain International said: "It's down to us to prove that, prove what I've been saying," the 24 year old reiterated.
"There are lots of general reasons, but l'd just say we're a side that is full of goals and we've got talented players in every position, every area of the field.
"We've got to play well and I think we've got to match Real Madrid in what they may have that is better than us – more experience on
the massive stage than us and they've got a strong mentality in these big, big games.
"If we match them in those areas, fate will decide, but I think well have a good chance."
"We know we want to win the Champions League, so we want to win every single match," he added.
"It is important to win tomorrow. We are fo- cused on wining the Champions League. The
confidence of the team is to get this goal.
"It is a dream for everyone, for me. Tomorrow we have this amazing match that is a final for us.
"We have the confidence that it is a long tournament. We want to win the tournament, not only the Real Madrid match," Rodri concluded.
Copyright © 2021 Completesports.com All rights reserved. The information contained in Completesports.com may not be published, broadcast, rewritten, or redistributed without the prior written authority of Completesports.com.