I could not write my column in the newspapers last weekend because the week was 'crazy'.
The first in the series of 'The Conversations' at the Nigerian Institute of International Affairs, NIIA, was held. It was a resounding success that took a great toll on my slowly but steadily ageing body.
3 of the 4 specially invited international speakers from Tanzania and the United States of America, made it to the event on Thursday, February 2022 – Professor Ikaweba Bunting, Idorenyin Uyoe and Ron Davis. The fourth, Ron Freeman, the legendary African American athlete, Olympic Gold and Bronze medallist, social activist and humanitarian, could not come as a result of complicated Covid-19 requirements.
Otherwise, the spirit of pan-Africanism was raised from the dead, the fire rekindled, and the combination of Sports with Diplomacy doing what the Arts and Culture 'failed' to achieve with FESTAC '77 has become a real possibility.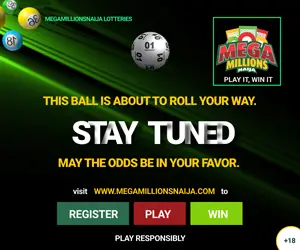 The second in the series of strategic colloquiums shall take place on Thursday, June 24, 2022, in continuation of the Black and African renaissance through the instrumentality of Sports. Mark the date, as Africa embarks on in this new journey to awareness and liberation, through the NIIA.
Two days after that event, on Saturday, February 26, the international visitors were in Abeokuta for breakfast with former Nigerian President, Chief Olusegun Obasanjo, who, as Head of State between 1976 and 1979, played historic roles in shaping the foundations of Sports Diplomacy in the world, and has been credited since then with responsibility for accelerating the end of Apartheid in South Africa, installing late Nelson Mandela as the country's First Black President, massively supporting the liberation movements in the Central and Southern parts of Africa, conflict resolutions and promotion of peace in several parts of the continent, hosting the FIFA World Cup in South Africa in 2010, and taking several other giant steps in Africa during his double reign as leader of Nigeria.
Also Read – Odegbami: Sports And Diplomacy Will Unite Africa!
Without question, he is, internationally, one of the most respected African leaders of the past Century.
Sharing a two-hour breakfast with him in an unbridled conversation on the state of the African continent was an awesome and unforgettable experience.
Chief Obasanjo must be the busiest and most hardworking former-President of a country in the world, responding to Nigerians' and Africans' regular calls for interventions in their affairs.
I use this medium to say Happy 85th Birthday to the Ebora of the world – Chief Aremu Okikiola Obasanjo, GCFR, PhD.
Lee Edward Evans – posthumous Birthday
On the same day last weekend, the international delegation also visited the students of the Segun Odegbami International College and Sports Academy, SOCA, in Wasimi, Ogun State, who were marking the post-humous 75th birthday of their late former teacher and coach, Lee Edward Evans.
It was the first such visit to the graveside of the legendary African American Olympic, Double Olympic Gold medallist and World record holder, since he died last year.
Lee Evans was the first such high-profile African American legend in history to be buried on homeland in Africa. His mausoleum, when completed will be a historical monument.
The students of the school put up an event that was a memorable and unforgettable experience for the few persons that attended.
By Sunday morning, as we returned to Lagos, I was knackered.
On Monday morning, the last of my guests left the country. Thereafter, involuntarily, I passed out.
So, I missed Mumini Alao's early morning calls.
When I eventually got back to him, he gave me the shocking news. My friend, brother and business partner of 38 years, Dr. Sunny Obazu-Ojeagbase, had passed on in the United States of America.
It was numbing and humbling, a frustrating reminder of our fragile mortality.
Why do good people die?
S.O was a good man, if ever any human deserves to be so described. In all the 38 years of our relationship he was a spotlessly 'clean' family man, introverted, conservative, hardworking, creative, and focused, a 'reclusive genius' who did not care much for the limelight, or unearned credits for his accomplishments.
Also Read: Complete Sports Founder And Executive Chairman Pastor Dr. Ojeagbase Transits To Glory At 71
He gave me my first opportunity to venture into private life after unceremoniously leaving service in government in 1986 when my 12 years Shooting Star relationship with the Government of Oyo State went sour.
S.O offered me a lifeline and a new life, an opportunity to join him in Lagos to establish and nurse the first private sports publishing company in Nigeria. It was too tempting to refuse and I grabbed it. So began my odyssey into the world of the media.
When Mumini called and gave me the sad news, the first thing that went through my mind was an agonising feeling of hopelessness, the hollow thought of the irreversibility of death. Between living and dying is a very thin line, a blink in the dark, a dot in space time, a moment that makes nonsense of all life's struggles.
You mean that is the end of our lala koko fefe (the friutless struggles)? You mean I shall not share again those small but special moments with S.O, when he would call from his base in the US and ask about my work and family, always ending our conversations with his gentle, kind and reassuring words that encourage and lift the spirit.
S.O never discussed about himself even though he had more than enough of his own burdens to chew. It was always about the other person, always expressing concern, offering support, encouragement and prayers.
Even when he confronted his own health challenges, through it all, he never passed on his pains to others.
Sunny Obazu-Ojeagbase and I were hardly ever socially involvedbecause he never liked the public social gatherings and parties, or the kleglight even as a media mogul himself.
We lived completely different lives. I, the outdoor, free-spirited social animal, and Sunny, the quiet, reserved, religious and stay-at-home family man and creative genius.
I join all Nigerians to mourn his departure back to the Creator of the Universe. At the same time, I am eternally grateful to God for the gift of his life and the opportunity to know him, and to be a part of the roles he played in making a difference to the world through sports, entrepreneurship and spirituality.
Sleep well, S.O.
Uncle Fabio turns 80
This past week, Uncle Fabio Lanipekun, the doyen of Sportscasting on Nigerian Television, and journalist per excellence, clocked and marked his 80th step up the ladder of life.
It was, indeed, a good time to celebrate the great man who touched my life-after-active-sports in many ways.
He gave me my break into the world of television when, in 1989, I spent an unforgettable week with him, Tolu Fatoyinbo and Earnest Okonkwo in a hotel in Glasgow, Scotland, during my baptism as a reporter covering the Under-17 FIFA Championship, my first major international assignment for Sports Souvenir.
He guided me into that world by taking me through the details of what it took to be an Independent TV producer, a field that had only Chuka Momah's Sports Spectacular on the NTA network.
When we returned to Lagos, Uncle Fabio, teaming up with Chris Ebie, offered me a three-minutes sports segment in the very popular Livi Ajuonuma's The Sunday Show, to present.
That was my elixir. I still drink from that fountain in my work and life till now.
Thank You Uncle Fabio, the Grandmaster of sports journalism. Congratulations on your 80th.
Segun Odegbami
Copyright © 2021 Completesports.com All rights reserved. The information contained in Completesports.com may not be published, broadcast, rewritten, or redistributed without the prior written authority of Completesports.com.