Esther Okolo, the elder sister of forward Victor Osimhen and her husband, Osita Okolo have called out the Napoli star
over an alleged €69,000 and $439,000 (N217m) debt.
Esther claimed that Osimhen has refused to return the money he owed her husband who is the striker's brother-in-law.
A tearful Esther narrated how her younger brother took the monies paid into her husband's account with the promise to pay back and how the striker neglected her family after attaining fame.
"My brother, Victor Osimhen accused my husband of not helping us which is true. Because I had to borrow money to start a business that I am into right now. I am not saying he should help me because he said he won't help me,"Esther stated during a recent Instagram live session with media personality, Daddy Freeze.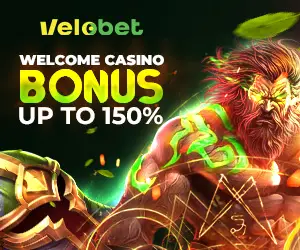 "There is no problem with that, what I want is for him to pay my husband his money. Even my other siblings don't want to help us retrieve the money. Daddy Freeze, as I am talking to you, I don't have hope."
Esther further stated:"I don't want problem, all I want is that Victor should give my husband his money because I know my husband worked for this money, there is evidence , but my family don't want to see the truth.
"He is fighting for his right, he should give my husband what belongs to him."
Esther alleged that his problem with the Super Eagles star striker was that he told him to take care of his family, who were still living in poverty.
"My husband criticised the lifestyle Victor is living and what his sisters are living," she further revealed.
"Only outsiders are buying cars and building houses, while we the family are suffering."
Osita also revealed the mistake he made which put him in a difficult situation.
Read Also:Amusan Is Nigeria's Fastest Sprint Hurdler In World Championships History
"The money was paid into my company account, but my greatest mistake was to give it to him when he asked for it with the promise he will pay back," Osita lamented.
"I worked with him with my open mind not knowing he had a sinister plan against me.
"That's the greatest mistake I made in my life."
It would be recalled that Osita previously asked Osimhen to pay him a fee of over $400,000.
Kayode Adeniji, lawyer to Okolo, a member of the entourage, who initially managed the negotiation that brought Osimhen from Lille to Napoli told CalcioNapoli24.it on Thursday, June 30, 2022 that Osimhen was still indebted to his client.
"My client asks that he be recognized the amount agreed with the agent, William D'Avila for the transfer of Osimhen to Napoli, there was an agreement.
"In addition, Okolo must also receive money from Osimhen to whom he paid a sum of 400 thousand dollars and then 70 thousand euros for private reasons.
"This sum has not been returned to Okolo. This is where the legal action against D'Avila and Osimhen started. At this moment, my client wants to see an agreement he had with Osimhen recognized.
"And that is for the return of the money. At the time of the transaction from Lille to Napoli, there was an agreement that provided for a sum in favour of Okolo.
"This agreement was not respected. We would not want to have a head-on confrontation with Victor, we are interested in him staying focused on his affairs and on Napoli."
By Adeboye Amosu
Copyright © 2023 Completesports.com All rights reserved. The information contained in Completesports.com may not be published, broadcast, rewritten, or redistributed without the prior written authority of Completesports.com.