The Raptors fell behind early in the game. Spencer Dinwiddie led the Nets to their first run – a 2 minutes 5-0 push with 5:23 left in the 1st quarter scoring 3 points and setting the score at 16-10.
LeVert led the Nets 2 minutes 7-0 push early in the 2nd quarter scoring 4 points and setting the score at 30-19. The Nets went on a 9-0 run with 4:08 left in the 2nd quarter, in a 1-minute span making it 45-32. With 1:57 left in the 2nd quarter, the Raptors went on a 6-0 run fueled by 4 points by Pascal Siakam to set the score at 46-40. The Raptors went on a 6-0 run with 4:53 left in the 4th quarter, in a 1-minute span making it 91-82.
Top performers for the Toronto Raptors: Serge Ibaka contributed 28 points (10-of-17 shooting), 9 rebounds and 2 blocks. Fred VanVleet contributed 22 points (8-of-19 FG) and 4 threes made. Kyle Lowry contributed 12 points (4-of-13 FG), 12 assists and 11 rebounds. Pascal Siakam contributed 16 points (6-of-17 from the field), 4 assists and 8 rebounds.
For the Brooklyn Nets: Spencer Dinwiddie had 17 points (5-of-13 FG), 9 assists and 6 rebounds. Jarrett Allen contributed 3 assists, 5 offensive rebounds, and 13 rebounds. Joe Harris contributed 19 points (7-of-12 FG) and 6 rebounds. DeAndre Jordan contributed 4 assists, 4 offensive rebounds, and 10 rebounds. Caris LeVert contributed 20 points (10-of-20 FG), 4 assists and 7 rebounds. Both teams were mostly healthy.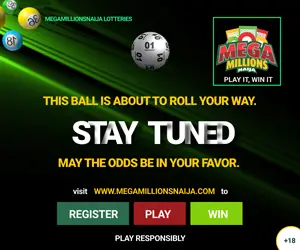 The Raptors have won 3 out of the 3 games between the teams. The Raptors are in the midst of a 4-game homestand. The Nets next matchups are away vs PHI, away vs CHA, home vs ORL. The Nets and the Raptors had played their last game two days ago. Get all the Raptors tickets with no fees at TickPick. Top seats to Toronto Raptors vs. Phoenix Suns at Scotiabank Arena starting from 91 dollars!
Copyright © 2021 Completesports.com All rights reserved. The information contained in Completesports.com may not be published, broadcast, rewritten, or redistributed without the prior written authority of Completesports.com.