With the ever evolving way in which people across Asia can place a sports bet, that does of course mean no matter where you happen to be you can place such a bet, whether it is via a mobile device, your home computer or if you are near a land based sportsbook you can of course wander in and place a wager in the old fashion way.
There are however several reasons why there has been a noticeable increase in the number of people that are now signing up to online sportsbooks, but it is certainly the best Asian sports betting sites that are attracting the most new customers and keeping them loyal.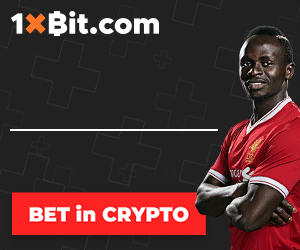 Below I will be looking at some of the many different reasons why more and more people are now betting online, apart from the most obvious fact that there are some high valued bonuses and free bets available to those that do choose to sign up to such sites.
One thing I should point out however is that you should only ever sign up to a sportsbook online or for that matter sign up to a mobile betting app if they are fully licensed and regulated.
New Sports Betting App Features
As you are bound to find that every now and then you fancy placing a bet when you are nowhere near your computer or far away from a land based sports book, you can of course choose to use a sports betting app and many of them do come with a range of brand new and never seen before features.
The newest features that I have seen being added to such apps are a new range of betting markets that allow you to build your own type of bet, so do be on the lookout for those extremely unique betting markets for they will certainly open up a whole new and exciting world of betting opportunities for sure.
Related: Sports Betting Not On GamStop Vs UK Sites – Which Is Better?
Betting Exchanges Now Popular Across Asia
The way you can bet these days is of course always changing and now you could become bookmaker yourself and to do so you will simply need to look out for a type of betting exchange that is a betting exchange, and you will be given the option of doing just that.
By becoming a new user of such a site, you can add your own betting odds onto any of the available betting markets in the hope other users of that site find them suitably high that they would like to place a bet with you and if so, you are both matched up and the bet is then processed online.
If on the other hand you simply want to place a bet with another use that is the second option available to you at those sites.  The main benefit of using a betting exchange is that the odds or often in fact in most instances higher than the odds a traditional sportsbook operator will be offering you for the same sporting events so do keep that in mind.
Onscreen Responsible Gambling Reminders
You should of course always remember than when betting or gambling online there are going to be risks associated with doing so, and there will be a number of responsible gambling tools available at any licensed and regulated site you do indeed bet at.
With that in mind, when you do log into your account at any gambling or betting site or even when using a mobile app make sure you set yourself some loss limits and possibly set a deposit limit as well.
That way if things do not go your way, then you will never run the risk of getting away and once you have reached your set deposit or loss limit you will not be able to carry on gambling or making further deposits into your account, which you may just regret doing later, so always do set your own personal limits in my advice.