There has been an awful lot of talk about Steph Curry of late and how good he is. It's hardly surprising; it feels like a week rarely passes where Curry doesn't grab a headline for putting up big stats or doing something attention-grabbing.
Here we try to separate out all those good things he does as we look at Steph Curry's best-ever seasons. Is Curry's current form a good enough reason to bet on NBA final and back up the Warriors to win over the Celtics?
Number 5. 2021/22
There are a lot of fans who have recency bias when analyzing performance hence Curry's latest season has been raved about. For us, it was a very good campaign but it's far from the best he's served up. That's why we kick off our list of Steph Curry's best season with 2021/22. The Golden State Warriors, without Kevin Durant, came to play this season.
They have been marching through the playoffs courtesy of Curry's dominance and are now set to play in the NBA Finals against the Boston Celtics. Through this time, Curry has averaged 25.5 points, 5.2 rebounds and 6.3 assists per game along with 1.3 steals a contest as well.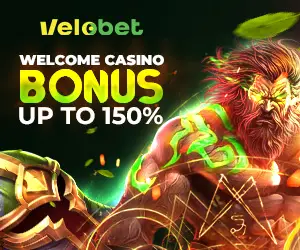 He is shooting at 44% from the field and 38% from behind the arc on a ridiculous 11.7 attempts per game. If he leads them to glory, we might think about nudging this season up a position or two.
Number 4. 2016/17
In at number four is 2016/17; Curry and the Warriors barely broke a sweat throughout the entire post season this year. Curry and co were just far too dominant for anybody to contend with. They ended the regular season with a 67-15 record and lost just one game on route to an NBA Championship against the Cavaliers.
From an individual standpoint, Curry delivered a phenomenal year; he ended up averaging 25.3 points, 4.5 rebounds and 6.6 assists per game. Not to mention his 1.8 steals a contest also, which is very high by anybody's standards.
Related: LeBron James Highest Paid NBA Player Overall In 2021 – $94.4M, Stephen Curry Highest Playing Salary – $34.4M
Number 3. 2020/21
When you talk about Steph Curry's best seasons 2020/21 is a campaign that seems to get forgotten about by most; we are not really sure why and there was no way we could overlook the campaign because, boy, was it good. For starters, we witnessed Curry put up a career high point per game average at a whopping 32; included in that was his best ever scoring display – 62 points versus Portland. His player efficiency rating was the sixth best in the league at 26.3 as well and he was setting records.
Most notable was perhaps the 96 three pointers he threw in the April – it is an NBA record surpassing the previous tally set by James Harden. As a team, Golden State wasn't exactly a dominant force that year but Curry certainly made them threatening – and entertaining – every single time they took to the court. Oh, and did we mention the small fact of Curry having spent basically the entirety of the prior season on the sidelines with a busted hand? All considered, that is truly remarkable!
Number 2. 2017/18
Taking the silver medal spot in Steph Curry's best ever seasons is his 2017/18 campaign. Rewind to the pre-season and there were a few eyebrows raised at the $200m deal throw Curry's way. Those concerns though were soon allayed. Curry quickly set about hitting various scoring milestones – mostly centred around his shooting beyond the arc. Across the season as a whole, he dropped 30 or more points in 17 games; that's despite missing a few through injury too.
On top of that, Curry put up some impressive averages. He averaged 26.4 points, 5.1 rebounds and 6.1 assists per game. If numbers and history making displays aren't enough to convince you that 2017/18 deserves to rank amongst his best ever seasons then just recap the NBA Finals from that year; Curry swept LeBron James and the Cleveland Cavaliers to sign off what was a brilliant season. Funnily enough, the chatter of his record breaking deal didn't last long!
Number 1. 2015/16
Now we come to the best Steph Curry season of all time. For us that was the 2015/16 campaign. Curry was on a different plain of existence during that year. He led the Golden State Warriors to a 73-9 regular season record. Let's give that some context; do you remember the 1995/96 Bulls team led by Michael Jordan with a supporting cast of Scottie Pippen, Steve Kerr and Dennis Rodman? Of course you do. Well, they held the best ever season record of 72-10; note the past tense of 'held', that's how good Curry and his team were in 2015.
On that statistical side, Curry averaged 30.1 points per game along with 2.1 steals, two stats that were both league highs that year. His player efficiency rating was also through the roof, sitting at 31.5 and, as you could probably expect from a ridiculous season such as this one, Curry became the first player in history to win a unanimous MVP award.
Copyright © 2023 Completesports.com All rights reserved. The information contained in Completesports.com may not be published, broadcast, rewritten, or redistributed without the prior written authority of Completesports.com.