The Sports Writers Association of Nigeria (SWAN) is still in shock over the death of the former Chairman of the Nigeria Football Association (NFA) Brigadier-General Dominic Oneya (rtd).
SWAN President, Sir Honour Sirawoo who regretted the death of the 73 year old administrator said he died when his fatherly advice was most needed to help reposition the administration of football in Nigeria.
Sirawoo who described Oneya as a diligent administrator and a stickler to due process and equity, said his sudden death was a huge loss to the Nigerian football family.
"General Oneya was an asset to Nigerian football, he was a reservoir of knowledge and a lover of the sporting media who was always ready to grant interviews at the shortest notice. He will be greatly missed by all those who came across him while in active service," Sirawoo said in a Statement release by SWAN Secretary, Jude Opara.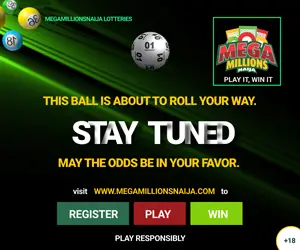 Also Read – Exclusive: Akwuegbu Laments As Sister Ngozi Dies Under Mysterious Circumstances
The SWAN tribute to Oneeya further reads: "General Oneya was born on 26th May, 1948 in Warri Delta State. He served as military administrator of Kano State between August 1996 and August 1998. He was later redeployed to Benue State also as the State administrator, a position he held until the return of Constitutional democracy in May 1999.
"After his military career, Oneya who had a keen interest in sports was elected as Chairman of the then NFA (now Nigeria Football Federation) where he served between January 2000 and October 2002.
"Under his watch, Nigeria narrowly lost the AFCON 2000 trophy to Cameroon in a controversial circumstance when the country co-hosted it with Ghana. Also, Nigeria won a bronze medal at the 2002 Africa Cup of Nations in Mali as well as participated in the FIFA World Cup finals co-hosted by Korea and Japan in 2002.
"Due to his love for the round-leather game, Oneya after leaving office as the boss of Nigerian football, still served in several other capacities including as Match Commissioner and member of the Organizing Committee of AFCON for the Confederation of African Football (CAF)."
SWAN added: "While wishing that his family will find the fortitude to bear his eternal exit, it must be stated that General Oneya lived and died a fulfilled man as the series of tributes since his demise can attest. May his gentle soul rest in peace."
Copyright © 2021 Completesports.com All rights reserved. The information contained in Completesports.com may not be published, broadcast, rewritten, or redistributed without the prior written authority of Completesports.com.