Mobile phones or smartphones are now part and parcel of day-to-day livelihoods for over 3 billion individuals globally. This shows how huge the mobile app industry is and it's potential to grow even further. The growing number of smartphone users implies that there is a massive demand for mobile applications needed to be used by people across the world. The scenario has allowed software and mobile application developers to create millions of various apps across various platforms.
In determining the fastest growing mobile app industry, the performance of the various mobile application categories is looked into in detail. It is worth mentioning that the two leading mobile app industries or markets, that is, the Android Play Store and iOS App Store, have divided their mobile applications into various categories. For Android, they are divided into 34 categories, whereas iOS is divided into 22 categories. Even with their differences in the categorization of the apps, the fastest growing mobile app by category include the gaming apps, entertainment apps, utilities, among others, as covered below.
Related: Online Betting: Is It Safe?
Gaming- and Gambling-Apps
The fastest-growing mobile app category is the gaming apps that are way ahead of the others significantly. Gaming apps are also utilized in online casinos and gambling sites such as the ones you'll find on www.top10-casinosites.net/mobile-casinos/ to provide the most popular casino games like Black Jack, Roulette and of course various video slots. The category of apps accounts for over a quarter of all apps in Google Store and Apple Store. The smartphone gaming apps industry consists of over 2.8 billion users globally, and it keeps attracting more and more individuals daily.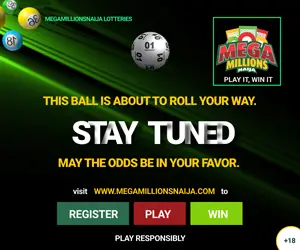 It indicates how vast the industry is and how fast it is growing. Despite having a small section of the users who use their cash on in-game buying (approximately 5% of the users), the gaming app developers' revenue is enormous. It makes up for close to half of the revenue collected in general from the gaming app industry, which was approximated at $70 billion in 2018.
Some of the most popular smartphone gaming apps downloaded across the world include Clash Royal (with over 50 million users daily), Candy Crush Saga (with over 293 million users every month), and Pokémon GO (which an AR gaming app with close to 1 billion users in total).
Entertainment Apps
Whereas working towards self-fulfillment is crucial in your life, you ought to create time for doing more straightforward tasks that you enjoy and that entertain you. Unlike other mobile app categories, mobile entertainment apps like vr nude are primarily aimed at similar jobs: they provide you with access to various kinds of multimedia together with their playback.
Specifically, the streaming of entertainment services has become very popular in contemporary society. For instance, the emergence of customized mobile application development in the entertainment industry has enabled platforms like Hulu and Netflix to transform themselves from the conventional televised way of delivering their content and have grown into the massive companies they are currently.
The fastest-growing mobile app for streaming under the entertainment category is YouTube. It leads to both the quantity of content used and the user base. In one year, YouTube users are approximated to spend more than 9 billion hours accessing and utilizing the service. This indicates how fast mobile apps in the entertainment category are growing.
Social media in contemporary society is a crucial part of human livelihood. Several application developers are positively leveraging on it through the integration of social media aspects into their mobile applications. This is because entertainment apps collaborate well with social media elements. For instance, Instagram and TikTok have successfully integrated social media functions into the entertainment apps leading to a sudden growth in both the number of users and the amount of revenue generated. This has made the entertainment apps one of the fastest-growing mobile app categories.
Utility Apps and Tools
Each smartphone, be it an Android or an iOS phone, is sold with several pre-installed apps. However, these apps might not give you the best experience as you desire. This is why the development of the Utility apps and Tools comes in handy to sort out your needs.
Utility apps are developed to assist you in unlocking your smartphone's full capability and helping you customize your phone as you prefer. For iPhone owners, the common utility app installed in their phones is the Bitmoji, which enables the users to customize their emojis, stickers, or avatars. Other utility applications include Verizon and T-Mobile.
On the other hand, Android phone owners have a wider variety of utility apps to choose from for their use. For instance, Android users often install file manager utility apps like the Solid Explorer, smartphone location ping app like Find My Device, and also the privacy-improving apps like AppLock. These and many other utility apps have become popular because users need to customize their mobile devices. As such, this has led to a fast growth rate of the utility apps in the mobile application industry.
Final Thoughts
The mobile application sector continues to grow at a rapid rate, showing no sign of declining soon. For the past decade, there has been rapid advancement in technology in the mobile app industry. The need for smartphone users to make their lives simple and convenient is the primary reason why the mobile app industry has experienced fast growth. Some users need mobile apps to enhance their daily livelihoods, while others require them for entertainment reasons.
Copyright © 2021 Completesports.com All rights reserved. The information contained in Completesports.com may not be published, broadcast, rewritten, or redistributed without the prior written authority of Completesports.com.