In the modern era, technology has revolutionized how we see and get into sports. It's not just about entertainment anymore – sports have become a huge part of our society and culture. And now, thanks to technology, even sports gambling has become more accessible than ever. You can watch games and place bets right from your couch or wherever you are. It's a whole new digital world for betting that's opening up exciting opportunities for both casual bettors and serious investors. In this blog post, let's dive into how these technological advancements are shaking up the sports betting industry and changing it for good.
Highlighting the Growing Popularity of Online Gambling Services
The online gambling industry is on the rise, presenting lucrative opportunities for businesses. With a projected growth from USD 60.63 billion in 2023 to USD 103.74 billion by 2028 and a solid compound annual growth rate (CAGR) of 11.34% in the next five years, it's clear that this market is poised for success.
Nowadays, 66 percent of the world's population has internet access as reported by the International Telecommunication Union (ITU) in 2022. This widespread internet access plays a major role in the global popularity of online gambling services.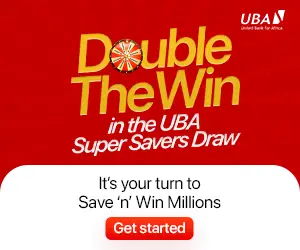 Additionally, smartphones have played a huge role in boosting the popularity of mobile app-based lottery games. They give users the freedom to gamble conveniently from the comfort of their own space. Casino gambling is booming, thanks to its user-friendly interface and amazing user experience. Online gambling platforms have got it all covered with a wide range of games like slots, poker, and sports betting, catering to all kinds of players.
Exploring How Technology Has Changed the Way Betting is Done
Technology has revolutionized sports betting, introducing new dimensions and possibilities. Online platforms and artificial intelligence have transformed it from speculation to data-driven analysis. Let's explore how technology reshaped the industry.
Mobile Gaming: Convenience at Your Fingertips
Gone are the days when you had to be tied to a computer for online betting. Thanks to mobile devices, placing bets has become super convenient. Smartphones have changed the game, allowing us to bet on our favorite games from anywhere. No need to visit a physical casino anymore; just download the right app and enjoy a smooth experience. In many countries, you can easily find betting options and access to many other retailers.
Mobile betting puts you in control, allowing you to bet on the go. Distance is no longer a problem, so you can choose the games you want to play. You can now experience online casino real money games in the comfort of your own home, or even on a long commute. By gaining access to a wide array of games, you have the opportunity to entertain yourself and even win tangible rewards whenever you please.
The Possibility of Live Betting
Live betting, also known as in-play betting, is a game-changer made possible by technology. This exciting feature lets bettors take advantage of real-time odds that change as events unfold on the field. With instant wagering and up-to-date updates, users can dive into an exhilarating betting experience that keeps them engaged throughout the entire game, instead of just pre-match bets.
Virtual Sports Betting: A New Frontier in the Gambling Industry
Virtual sports betting is a super cool mix of technology and entertainment. This awesome betting format is all about simulated sporting events created by computer software. Unlike real sports, you can bet on virtual matches anytime, day or night. Plus, you don't have to worry about weather or injuries messing things up. So, you can enjoy a consistent and non-stop betting experience.
Blockchain Technology: Safe and Secure Gaming
Cryptocurrency, also known as digital money, is like currency without a central banking system. It's pretty cool! Bitcoin and other cryptocurrencies make payments super easy, which is why gamers love them. They're fast and convenient! And guess what? Cryptocurrencies can increase in value, thanks to this cool thing called blockchain. With blockchain, you can make payments across borders, even in countries where gambling is banned. It's like being part of a global club! So, you can sign up, get a wallet, make payments, and do all sorts of fun stuff. How awesome is that?
Responsible Gaming Tools: A Positive Impact of Technology
It is important to note that technological advancements have not only made sports betting more accessible and convenient, but they've also made it easier to promote responsible gambling. Online platforms now offer tools that let users set deposit limits, take a break if needed, and get timely notifications about their betting. These features actively encourage responsible gambling and help prevent potential issues.
Personalized Approach to Customer Service
The integration of artificial intelligence in sports betting has greatly enhanced user satisfaction. AI-powered systems gather user data to accurately predict behavior and interests, allowing sports betting platforms to personalize their advertisements, news, bonuses, emails, and other services. This personalized approach enhances the overall user experience.
For instance, a bettor who often bets on EPL football matches will receive regular updates and exclusive promotions about upcoming games, ensuring they never miss out on any action. On the other hand, someone who prefers virtual sports betting will be promptly notified about new simulations and exciting opportunities to explore. You can also stay atop your games through live blogging features from reliable websites.
This personalized and tailored approach to customer service not only enhances user engagement but also keeps them consistently interested and invested in utilizing the platform's offerings.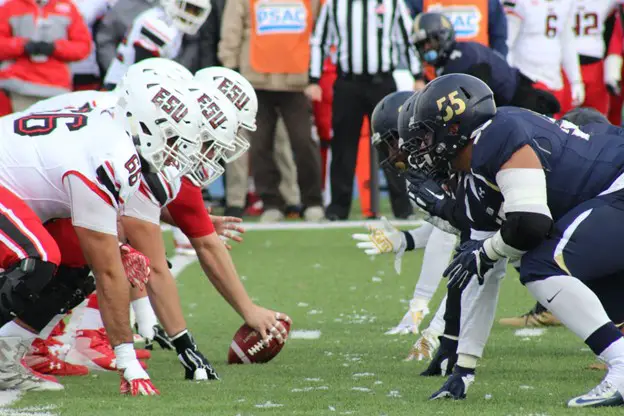 Photo by football wife on Pexels
Harnessing the Future: What's Next for the Industry
The sports gambling industry is experiencing a continuous evolution, propelled by technology. With the advancements in virtual reality and augmented reality, we can expect even more immersive betting experiences in the future. Moreover, the rise of esports and online streaming platforms has created unprecedented opportunities for sports betting enthusiasts.
The possibilities are truly limitless, and one thing remains certain – technology will continue to revolutionize the way we engage in sports betting. So get ready for an exhilarating journey and enjoy the excitement of this ever-evolving landscape! Happy betting and may the odds be ever in your favor!
Copyright © 2023 Completesports.com All rights reserved. The information contained in Completesports.com may not be published, broadcast, rewritten, or redistributed without the prior written authority of Completesports.com.