From social media, to promotional appearances to summer breaks, we live in an era where footballers' lives are more documented and followed than ever before. Some really have incredible fashion sense you could think of. In today's video, we decided to give you a list of Top 10 most fashionable footballers of all time. But, hey before we get right into that, don't forget to hit the subscribe button and turn on notification so you will never miss any of our future videos.
Now let's get started….
12. HECTOR BELLERIN
The Arsenal full back is probably the most recognised footballer when it comes to Premier League fashion. He's curated his own style of fashion meets streetwear and for every negative comment that appears on his feed comes another shrug and laugh from Bellerin.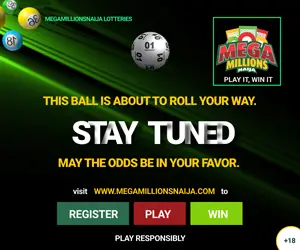 11. GREGORY VAN DER WIEL
One of the most consistently fashionable players in football. Whether he's turning up to his MLS games for Toronto wearing old-school Man United shirts or chilling at home with his kids. The Dutchman is one of those guys who can pull off anything and always hits that sweetspot of dressing just that little bit better than everyone else, in any situation.
10. Rurik Gislason
He's the guy that your girlfriend, wife, mother and brother fell in love with during the World Cup. After Iceland's game against Argentina in Russia Rurik's Instagram profile went viral, and his followers increased by 250,000 after the game. He's now got one million followers, more than triple the size of Iceland's current population. Christ, is he handsome. Dresses well too. Course he does.
9. PAUL POGBA
Paul Labille Pogba does not care if you don't like his hair. He's got a pinstripe suit with his nickname, La Pioche, on it. Pogba doesn't care if your dad thinks he spends too much time in front of the mirror, he's rocking up to France training in sliders. Pogba doesn't care if the Proper Football Men can't stand his dancing celebrations, he's got his own emoji. Paul Pogba is cool, and there's simply nothing we can do about it.
8. SERGIO RAMOS
Whatever your feelings about this man on the pitch, his fashion sense cannot be debated. Admittedly, young Ramos was not much of a fashionista. The long hair and clean-shaven face was not a good look for the defender. But as he matured on the pitch, so did his style. That photo of him stepping off a plane, wearing a fur coat, sunglasses and carrying a duffle bag, looking full Mafia boss, is iconic.
Related: Ferguson Snubs Beckham, Rooney, Keane Names Four World-Class Players He Managed At Man United
7. LEROY SANE
Manchester City's electric winger carries himself with a swagger both on and off the pitch. With that sort of talent, and unbelievably cool hair, why would you not? One of his recent fashion statements featured a big white sheepskin Balenciaga coat that looked like it had been vandalised. But somehow, he managed to pull it off. Quite honestly, it's unfair that someone should be able to wear this and make it look cool. But Sané possesses that power. However, the different coloured shoelaces are very year nine.
6. NEYMAR JR.
Playing for the Brazil national team as well as the French professional football club 'Paris Saint-Germain', Neymar Jr is recognised worldwide as one of the best players in the world. The Brazilian star footballer is undoubtedly a fashion icon. Though he is into all sorts of fancy, designer and branded clothes, he seems to be particularly interested in such brands as Louis Vuitton and Balmain. He is not shy of wearing high-priced garments which reflect the fact that he is one of the most expensive players in the world.
5. LIONEL MESSI
 Lionel Messi, the master of the game, is one of the greatest footballers of all time, if not the greatest. This 32 years old Argentine football player plays for both the Argentina national team and the Spanish club Barcelona. He may not be the most stylish footballer, but he is fashionable enough to catch the attention. It is quite evident that his looks are improved after Barcelona F.C. has announced its partnership with Thom Browne, a New York-based menswear and womenswear brand owned by the man himself (Thom Browne). The living football legend has his own premium lifestyle brand and to get his trademark clothes, hitting or just shopping online from the Messi Store is recommended.
4. MEMPHIS DEPAY
Dutch professional footballer Memphis depay was born on the 13th of February 1994, He plays for Lyon in ligue 1. He has an incredible taste in fashion and he's dress sense is top notch.
He represents our number two spot, here are some photos and videos of Memphis delay rocking.
3. PRESNEL KIMPEMBE
Kimpembe is a professional defender born on the 13th of August 1995, he plays for Paris Saint-Germain in ligue 1
Kimpembe was part of the French national team that won the 2018 world cup in Russia
He has an incredible dress sense as he represents our number 3 spot
2. CRISTIANO RONALDO
 Cristiano Ronaldo known for his towering headers, lightning speed, superb freekicks, and killer instinct on the field but outside football, he also likes to dabble in many things, and it looks that fashion is very dear to him that makes him one of the most stylish footballers of all time.
Ronaldo founded the menswear brand CR7, which sells premium shirts, footwear, & underwear. He has also appeared on magazine covers of GQ, Men's Health, and The New York Times Magazine.
1.DAVID BECKHAM
David Beckham is one of the biggest & most stylish footballers of all time who won some of the most prestigious trophies during his time at Manchester United and Real Madrid. Besides football David Beckham also loves the world of fashion. His elegant dresses, beautiful hairstyles have been making waves across the globe. In '90s David Beckham was considered the most stylish footballers of all time.
He married to Victoria Beckham the X member of Spice Girls & internationally recognized fashion designer. He has also appeared on magazine covers and delved into modelling for famous fashion houses like Emporio Armani; also ventured into the world of design himself.
The list goes on and on but these are our best list of all time. If you think someone deserved a spot but wasn't added, you can drop it in the comments below. This bring us to the end of our video. Don't forget to hit the subscribe button if you haven't yet. Thanks for watching. See you next time. Bye!
Copyright © 2021 Completesports.com All rights reserved. The information contained in Completesports.com may not be published, broadcast, rewritten, or redistributed without the prior written authority of Completesports.com.