Footballers across the world earn a lot of money and they have the kink of buying expensive things. Cars have been a favorite item of luxury for footballers. With the money they buy, cars have always been the most loved luxury items purchased by footballers. They are well known for their expensive taste, and their cars are no exception.
Even Footballers need a driver's license for driving their expensive cars. All the footballers in Canada must pass the Driving Test Canada. The test ensures that new drivers have the knowledge and skills necessary to drive a vehicle safely.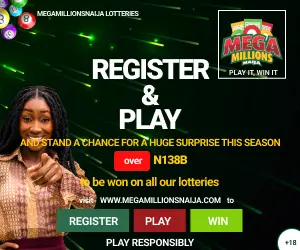 Here we have listed the top five footballers with the most expensive cars in the world.
1. Lionel Messi (Ferrari 335 s Spider Scaglietti): $35 Million
Lionel Messi is one of the best players in world football and also one of the highest earning. Messi is at the tip of the list for buying expensive cars. He owns a Ferrari 335 S Spider which cost around 35 million dollars.
2. Cristiano Ronaldo( Bugatti La vitoure Noire): $18.6 Million
Cristiano Ronaldo is also one of the most celebrated players around the world. He will own a Bugatti Ka virtue from 2019. The value is nearly 9 million dollars.
Ronaldo seems to be very fond of cars and has a kink to buying cars, in addition to an 18 million car he owns two other expensive cars as well.
In addition to this car, Ronaldo also owns a Bugatti Chiron which costs around 3 million dollars and it is also one of the most expensive cars among footballers.
He also has a Bugatti Veyron Pur Sang which is worth 1.9 million and is rated 6th among the most expensive cars owned by footballers.
3. Son Heung-min( Ferrari LaFerrari): $3 Million
Son-Heung-min is one of the best players in football right now. He is an Asian and plays for Tottenham hotspur. In the list of expensive car owners, Son Heung-min also is number 3 with his Ferrari la Ferrari. The Ferrari costs around 3 million dollars. It is the third most expensive car after Ronaldo and Messi.
4. John Terry(Ferrari 275 GTB): $2.2 Million
John Terry is a former England captain and Chelsea captain. He is listed among the top defenders in world football. He owns a Ferrari 275 GTB which costs around 2.2 million dollars and is fourth among expensive cars owned by footballers.
5. Karim Benzama (Bugatti Veyron Pur Sang): $1.9 Million
Real Madrid and French striker Karim Benzema fall among the top celebrated footballers in the world. The top-flight football team owns a Bugatti Veyron Pur Sang model which can go above 260 miles per hour and cost around 1.9 million dollars.
There are many other footballers who own cars that are way expensive. The top five footballers are famous and also have a car that is worth a fortune. The above-listed players are very fortunate and have the kink to drive expensive cars.
Copyright © 2022 Completesports.com All rights reserved. The information contained in Completesports.com may not be published, broadcast, rewritten, or redistributed without the prior written authority of Completesports.com.