The Union of European Football Associations (UEFA) Champion League is the biggest yearly championship in the European football club which has a lot of fun facts surrounding it. The Europa league highlights fun facts surrounding the Europa league and the womens champions league as the cbs sports reports on the events.
The champions league highlights draw attention to fans and lovers of the UEFA champion league on some of the facts about the Europa league teams which has won most titles, from Real Madrid winning 13 titles with the most wins and Chelsea with 2 title wins together with many other teams who desire to have more wins in the coming years ahead. However, another fun fact about the UEFA champions league is the surprising history of man city team who has never won the UEFA champions league yet.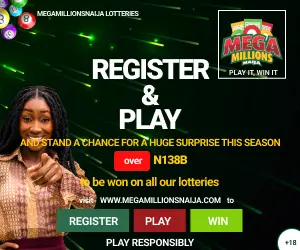 Related: Best Italian Football Players In History
The Union of European Football Associations (UEFA) Champions League is the biggest yearly championship in European club football (soccer). No one even remotely familiar with European club soccer needs that introduction, of course, and most know much more than just that! However, we are about to share 7 fun facts about the Champions League in this video which might surprise even fans. But before that, don't forget to subscribe to this channel and turn on post notification.
Timestamps
00:00 Introduction
00:33 7. There was a Major Upset in 2021
01:08 6. The Champions League Anthem is Older than Modern Football!
01:59 5. Only 2 Players have Scored more than 100 Goals in the Champions League
02:27 4. No Winning Team Ever "Gets" the Champions League Trophy, Post 2007
03:15 3. Only 1 Team Has Managed to Win the Cup 5 Times in a Row
03:21 2. Only 3 Teams have Won the League Thrice in a Row
03:58 1.Only 1 Team has Managed a Hattrick Win Post 1992
Thank you for watching, kindly share and invite your friends to subscribe!
——————————————————————-
Subscribe to Complete Sports on YouTube: https://www.youtube.com/user/completesportstv
Read more news on Complete Sports: https://www.completesports.com/
Follow – Complete Sports Nigeria on Social Media:⬇⬇⬇⬇⬇
▶ Follow on Twitter: https://twitter.com/completesports
▶ Like on Facebook: https://www.facebook.com/completesportsnigeria/
▶ Like on Instagram: https://www.instagram.com/completesportsnigeria/
▶ Follow on LinkedIn: https://www.linkedin.com/company/complete-sports-nigeria/
▶ Follow on Pinterest: https://www.pinterest.com/completesportsnigeria/
*Kindly download our App*
💠 Apple App Store: https://apps.apple.com/us/app/complete-sports/id1465658390
💠 Google Play Store: https://play.google.com/store/apps/details?id=io.complete.sports
#mancity #championleagues #europaleaguehighlight #championleaguehighlights
Copyright © 2022 Completesports.com All rights reserved. The information contained in Completesports.com may not be published, broadcast, rewritten, or redistributed without the prior written authority of Completesports.com.