Sport is a multi-million-pound industry that is much more than just the players who take part. From managers to merchandising, sports betting to sports slots and so much more, there are hundreds of jobs and rose for anyone interested in being part of this sector of society. However, if you're keen to be at the top of the earning list, you want to aim for some of the best-paid jobs, so here are 15 highest paying jobs in sport.
Sports Physician 
With earning capacity up to and over £200,000 per year, these doctors specialise in looking after athletes and other sportspeople, ensuring they are in tip-top condition to compete. It is also their job to provide emergency care and education on nutrition, exercise, and overall health and wellbeing.
Sports Psychologist 
The sports star's health and wellbeing are always at the top of the list, and sports psychologists deal with the mental health side. They can help with achieving goals, rehabilitation, and overall, wellbeing care. As a sports psychologist, you have an earning potential of around £90,000 a year.
Sports Statistician 
It doesn't matter if you are not sporting in any way because there are plenty of roles on offer, including statisticians who used data from other games and various outcomes to analyse and work out what the teams and individuals need to be doing. This might mean recruiting you athletes, where to place people in the starting line-up, and other duties. They can earn up to £95,000 a year.
Sports Marketer 
A marketer, as you might expect, is responsible for promotion. They are responsible for media outreach, including social media sites, television, radio, and more. It's all about ensuring total attendance is achieved at every venue, that television figures are good, and that merchandise is selling out fast. Sports marketers can earn an average of £67,000 a year.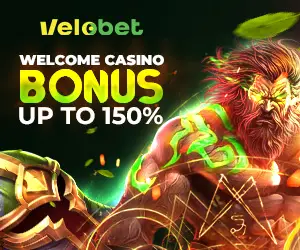 Talent Scout 
Talent scouts work in all sports fields, and they are looking for young athletes or sports people in college and school settings that show outstanding potential to be professional in later life. There is a lot of travel involved in the role, and you have to have a good knowledge of your chosen sport to pick out the best. Talent scouts can earn an average of £60,000 a year.
Physiotherapist 
Sports teams rely heavily on their physiotherapists, and they work primarily with injured and rehabilitating players. They may take their orders from the sports doctor, but they also work independently and are often at the pitch or courtside to immediately provide treatment if an injury occurs. They can also pull a player from a game if it is best for their health that they do not play any longer while injured. Sports physiotherapists can earn £86,000 a year.
Baseball Umpire Many different sports have umpires or referees, and a baseball umpire is there to ensure that both teams abide by the rules and settle any disputes during play. This means they follow the game closely and are continually focused on the action. Some work on their own, others work in teams. A baseball umpire can earn approximately £23.00 an hour.
Athletic Director
The athletic director of a University or high school is responsible for managing the Department. They will hire and fire staff, sort out travel arrangements, maintain public relations and ensure everything runs smoothly. Qualifications in sports management are required, and you can earn up to £56,000 per year.
General Manager 
Most team sports will have a general ad manager who works behind the scenes to ensure that everything runs smoothly. They may have administrators who work for them, and together they will sort contracts, create budgets, advise players, and more. You would expect to find general managers in basketball, football, soccer, and baseball. A general manager can add in the region of £56,000 a year.
Related: Most Bizarre Injuries Of The Sporting World
Personal Trainer Of course, not all sports are team sports. Many people compete on a solo basis, and they will employ the skills of a personal trainer to ensure that they are meeting their fitness goals. Personal trainers also need to have the ability to offer nutrition and other health advice to their clients. A personal trainer can earn an average of £22.00 an hour.
Sports Reporters 
Most television channels and newspapers have dedicated sports reporters and broadcasters to provide coverage and discuss games, play, and prospects. Generally, you have to have a degree as well as a good solid knowledge of your sport. Sports reporters can earn up to £45,000 a year.
Football Coach
Whether they are working at a junior or professional level, most football teams employ a football coach. Often, they are retired professional athletes themselves and therefore fully understand the game and the mental wellbeing needed to compete. Football coaches can earn about £23.00 an hour.
Sports Editors 
A sports editor may have started life as a sports reporter and is now responsible for collating all sports news for their employer. Whether they work on newspapers or websites, they will have to ensure that a fair and even coverage of everything is sent to publish and be called upon to offer opinions and predictions. Sports editors can earn about £30,000 a year.
Pro Player
Of course, some of the people who earn the most money in the sports arena are the players themselves. In the UK, football players have some of the highest salaries.
Sports Agent
A sports agent is responsible for ensuring their clients get the best contracts and make the most of their public image. Agents can earn an average of $95,000 a year.