There's nothing quite like winning a little cash when having fun, but finding cash games in your local neighborhood might not be as easy as it seems. Thankfully, these days we have the internet. There are hundreds of games that you can play for cash online and believe it or not, some are actually more fun online than they are in the real world. Here are four examples.
1. Poker
So, what's so great about playing poker online? Well, not everyone is comfortable playing in high-pressure live games. Maybe you're not very good at hiding your tells, or perhaps you're terrible at bluffing. Whatever the case may be, you don't need to worry about it when playing online poker.
Then there's also the fact that you can find a game at any time of the day or night. Feel like playing at 2AM? No problem, there's a table with player in Europe waiting for you to join them.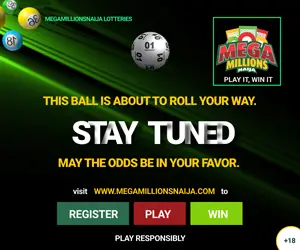 Best of all though is the fact that there are quite a few poker platforms that allow you to play in free tournaments,  so you can brush up on your skills before playing for real cash.
Related: How Not To Lose Your Bet
2. Bingo
Bingo is great fun with friends, but all too often the bingo hall is either packed to the rafters or empty. If it's too busy there are no seats, too quiet and the jackpot is hardly worth playing for. But with online bingo you're guaranteed a seat (at home) and the jackpot is often far bigger than anything you'll find locally.
Ideally, as with poker, you'll want to find a platform that offers you a chance to play without making a deposit so you can test the site and see if you like the game. A trusted site such as Oddschecker lists reputable providers that have a no deposit play option on their site.
3. Blackjack
Now this is a game that seems simple but there are actually many strategies involved. That's why we recommend playing online. This way you can test your strategies and make as much noise as you like when things don't go your way.
Playing online is also better for players that need to take time when making their decisions. You're playing against the house so there's no real time limit on making a decision.
4. Slots
Ah the sound of the slots as they pay out all those lovely coins. There's nothing quite like it. But there are those of us that aren't too keen to carry around buckets of coins so we can play. And when you hit the jackpot, everyone in the building knows all about it.
Better to play online, where you can play a progressive slot machine that could play out millions to one lucky player. Imagine clicking your mouse and two second later you're a millionaire. It's the stuff of dreams, right?
So there you have it. Four cash games that are much better played in the comfort of your own home. Just let us know if you win big, okay?
Copyright © 2021 Completesports.com All rights reserved. The information contained in Completesports.com may not be published, broadcast, rewritten, or redistributed without the prior written authority of Completesports.com.