BARELY four days after his 80th birthday celebration on March 2, 2022, Nigeria's topmost Television Sports Broadcaster, Moshood Fabio Adesola Lanipekun transited after a protracted illness.
Born in Lagos Island on March 2, 1942, Fabio attended Ansar-ud-Deen Primary School, Okepopo in Central Lagos and also went to Methodist Boys High School in Broad Street, Lagos. He was a notable table tennis player and also a soccer star, featuring for the Methodist Boys High School team that defeated St Gregory's College, Obalende in 2-1 in the final of 1961 Lagos Principals Cup at Onikan Stadium.
I could remember vividly that Coach Balogun alias "4-2-4," led the Methodist Boys High School team of Salako, Ajibade, Babayemi, Oshodi, Elegbede, Idowu Iwebor, Lidjet Lawson, Okoronde, Adeyemi Carew, Ejiwunmi and Fabio Lanipekun operating from the left flank to beat the red-hot favourite St. Gregory College, Obalende led by towering George Amu and Idoniboye 2-1 after an exciting final.
Thereafter, Fabio started journalism at the instance of Mr. Solomon Babatunde Oshuntolu (ESBEE) who was then in Daily Express at Agbon and lived in the same neighbourhood with Fabio at Evans Street, Lagos.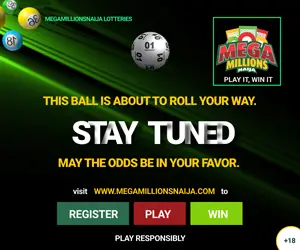 Also Read: Oh Death, Wicked Death! –Tribute By Segun Adenuga, Veteran Journalist And Ojeagbase's Friend Since 1978
The young Fabio, then 20, took up appointment as a career journalist in December 1962. He was transferred to Ibadan in Western Region where he combined news reporting with sports reporting and he became popular as a sports reporter than a news reporter.
From Ibadan, Fabio left for England to study Journalism at the Regency Polytechnic in London in 1964, graduated in 1966 and came back to Nigeria in 1968. On his return, Fabio joined the Federal Radio Corporation of Nigeria (FRCN) at Ikoyi, where he was understudying the likes of Ishola Folorunso, Nigeria's greater sports commentator.
After a brief stint with NBC in Lagos, Fabio moved back to Ibadan and joined Western Nigeria Broadcasting Corporation and Western Nigeria Broadcasting Service (WNBS), Ibadan in February, 1969.
A very precocious young journalist, Fabio kept telling his employers that Sports Reporting was a very important arm of journalism that needed to be handled by professionals. After long deliberations, the Management of Western Nigerian Television (WNTV), the first Television Station in Black Africa courtesy of Chief Obafemi Awolowo, asked Fabio Lanipekun to produce a sport dummy, which he did to their admiration – thus becoming the first Sports Editor of WNTV and also the first television sports caster in Africa in 1969.
He was promoted and transferred to Lagos in 1981 to handle NTA which was established in 1976. He later became the first Sports Manager of NTA, making sports reporting more interesting on television. After almost two and half decades of sports journalism, covering events all over the six continents, Fabio Lanipekun voluntarily retired in 1995.
He, however, took an appointment with the Nigeria Olympic Committee (NOC) as Secretary General and image-maker. He was also a regular columnist with TRIBUNE Newspaper of Ibadan, writing under the pen-name, Grandmaster, before ill-health suppressed his vitality.
Goodnight, FANTABULOUS FABIO.
Copyright © 2021 Completesports.com All rights reserved. The information contained in Completesports.com may not be published, broadcast, rewritten, or redistributed without the prior written authority of Completesports.com.