Agent and Fresh Talents representative, Ese oduko has threatened to take a player, Michael Ologo Inainfe and his father to FIFA court over due fees and training compensation to Fresh Talents Football Academy.
Oduko revealed that Inainfe was his player at Fresh Talents Football Academy, having joined back in the year 2018.
But despite having a contract with the youngster until 2023, another party, Imperial Soccer Academy surfaced after planning with the father to facilitate his player's passport to obtain the ITC even though, Inainfe was on Fresh Talents Football Academy Fifa TMS portal.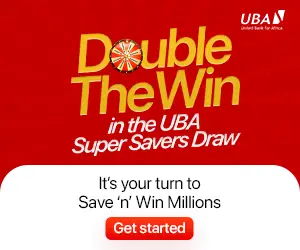 However, the player's passport was issued by the NFF former TMS Manager, Nasiru Jibril in April 2021 to Fresh Talents Football Academy.
Another player's passport was issued by Aliyu, the NFF current TMS Manager to Imperial Soccer Academy in August in which Nasiru was the club's TMS manager.
According to Oduko, "I facilitated the players move to Turkey with fresh Talents Football Academy team. This player betrayed me with his father.
"After taking care of him and his father including sending money to his mother and his step mother,
Mr. Oduko did the father's passport and came to Nigeria to facilitate the visa process for the father and son to Turkey when Istanbulspor asked fresh Talents to bring the father to stay with the boy because he was still under age per fifa rules regarding minors.
"After taking them to Turkey, he turned against me because of greed and signed a five-year contract with Istanbulspor of Turkey.
"A player that was fresh Talents player from 2018 with concrete evidence of videos and photos. The Turkish club should have concluded his deal with Fresh Talents.

Read Also: Pogba Hints At Possible Juventus Return
"So, these are the things some players are doing when we care for them."
Former footballer and England-based scout, Oduko who sounded so angry on the phone further said.
"I have a contract with them until 2023 apart for him being in Fresh Talents Academy that my brother, Austin Oduko oversees.
He and the father swore not to misbehave because they were desperate then.
"Now, I have made them to have contact with foreign clubs and now, they turn their backs on me as nothing. I want to expose them first and then file the case to FIFA later.
"I want to claim Fresh Talents Football Academy's training compensation. Because Fresh Talents did not support the player signing for five years with Istanbulspor, that is why Istanbulspor were not happy and convince the father who is already a greedy and evil person to turn against Fresh Talents Football Academy.
"The father that I took to Turkey went back and agreed terms with the club without me." Mr. Oduko also expressed annoyance in the way Nasiru and Aliyu dealt with the matter.
"Fresh Talents should have been contacted knowing full well that the player is on their Fifa Tms portal. This is not good and it is bringing the name and reputation of the Nigerian Football Federation to shame."
Mr. Oduko challenges Imperial Soccer Academy to come out and bring proof that the player was with them from 2018 and wants the matter to be dealt with by the NFF and rectify any mistake made.
And that is by the affected parties issuing an apology and an official letter to FIFA that fresh Talents are the right people due for training compensation to avoid going to fifa.
Mr Oduko also emphasised that Nasiru has been made aware about the plsuer since 2018. He said Nigerians should not sell themselves cheap to foreign clubs.
Copyright © 2023 Completesports.com All rights reserved. The information contained in Completesports.com may not be published, broadcast, rewritten, or redistributed without the prior written authority of Completesports.com.