A number of athletes registered by Rivers State for the forthcoming National Sports Festival have threatened to dump the State if former Technical Director of the Athletics Federation of Nigeria (AFN), Sunday Adeleye is re-engaged as Consultant on Sports by the state governmnet.
The rumour was rife last week that Adeleye would be re-engaged following the appointment of Honourable Boma Iyayi as the Sports Commissioner.
Iyayi engaged Adeleye as Consultant on Sports for Rivers State for the last (19th) National Sports Festival held in 2018 in Abuja and many had feared the 'sacked' athletes representative on the board of the AFN was on his way back despite his controversial exit from the job last year.
Adeleye was alleged to be owing many athletes either part or full payments of allowances despite the state government fulfilling all financial commitments to for the Festival.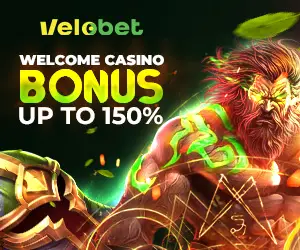 Also Read: Edo 2020 Broadcast Rights Still Up For Grabs –Marketing Committee
Iyayi was reported to have revealed last week on a radio programme aired in Port Harcourt that all monies appropriated for the last Festival was with the consultant.
"Nobody is happy that Commissioner Boma (Iyayi) is thinking about bringing Adeleye back so soon after what happened in 2018 and 2019. He has not paid many athletes allowances and salaries for the last Festival. Because of that we have lost many athletes and coaches to Delta and Edo States. Many more will leave if Adeleye who was rejected by track and field athletes as
their representative on the board of the AFN is brought back," said Idowu Kokowa, one of the coaches who echoed the sentiments expressed by many others on social media.
Kokowa revealed he and a few others have sent text messages to Commissioner Iyayi expressing their unhappiness with the planned re-engagement of Adeleye.
"Adeleye was invited to a panel set up by the state government last year after the athletes staged a protest to the governor, Nyesom Wike, but he (Adeleye) shunned the panel. We don't know the outcome of the panel report, but what we know is that he (Adeleye) is owing a lot of athletes and coaches," revealed Kokowa.
One of such athletes who has been vociferous in his demand for payment of his allowances and salary is Nigeria record holder in Decathlon and Pole Vault.
Meanwhile, Iyayi says he is not aware of any plan to re-engage Adeleye and told our correspondent in a text message he will look into the matter on Monday.
"I am not aware but will confirm on Monday," Iyayi's text message read.
Copyright © 2023 Completesports.com All rights reserved. The information contained in Completesports.com may not be published, broadcast, rewritten, or redistributed without the prior written authority of Completesports.com.