Thirty-five years after helping Nigeria win her first silverware in global football, Chukwuma Nwoha is battling for survival and has cried out for help if he must have a life to live, Completesports.com can exclusively report.
"I'm incapacitated", the 1985 FIFA U16 World Cup winner with Baby Eagles (now Golden Eaglets) in China told Complete Sports.
"I can't stand or walk. It's my son that carries me in and out. I'm living on the goodwill of people."
Last year, Nwoha was admitted at the Federal Medical Center, FMC, Umuahia, where he went through the surgeon's knife for leg related ailment.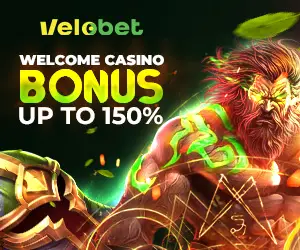 Also Read: Odegbami: Racism – Nigeria Needs To Take The Lead Again In Africa!
While in the hospital, officials of Abia Warriors Football Club, a Nigeria Professional Football League side paid him a visit.
"I'm grateful to Nwankwo Kanu", Nwoha said. "When I was in the hospital, at FMC Umuahia, Kanu came, precisely on December 23, 2019 to see me. I will ever remain grateful for his concern and kindness.
"Of course, Abia Warriors FC also came and I will continue to be proud of them, their tanks will never dry."
Nwoha, 50, wants Youth and Sports Development Minister, Sunday Dare, to look in his direction, as he has been doing to other suffering former Nigerian sportsmen and women, and, or the families of the departed ones in bringing succour to them.
"I've heard that the honorable minister will visit me. I can't wait to seeing him while I'm still breathing.
"He's been a great God sent 'Messaiah' to those who spent their youthful days serving this country.
"He has continued to ensure that the efforts of these heroes were recognised and rewarded, not allowed to go in vain.
"I look forward to seeing him, at least that would lessen my burden and offer hope and new lease of life for me", Nwoha emotionally said.
While hosting the U16 triumphant team in 1985 after conquering the World in China, the squad captained by Nduka Ugbade and coached by Sebastian Broderick -Imasuen, an overjoyed the Head of State, Muhammadu Buhari hailed them as 'World Golden Eaglets'.
After renaming them as 'World Golden Eaglets, Buhari went on to splash rewards on the 1985 heroes', with each of them getting Central Bank of Nigeria CBN, shares, scholarships and immortalization by way of street names in the players' respective state capital.

By sab Osuji
Copyright © 2023 Completesports.com All rights reserved. The information contained in Completesports.com may not be published, broadcast, rewritten, or redistributed without the prior written authority of Completesports.com.