BetKing, Nigeria's fastest growing betting company has added another feather to her illustrious cap with www.betkingagency.com. It is no surprise that right at the heart of it all is the brand's Master Agent Bello Adeniyi a.k.a BEGI. When it comes to structure and organization, BetKing truly operates a king's court, and with the BetKing Agency initiative, there are indeed better days ahead for the gaming community across the country.
According to Bello, www.betkingagency.com is a product of research and strategic thinking aimed at making more kingmakers who will in turn make more kings and offer royal experiences to punters across Nigeria. Bello himself is a seasoned agency dealer whose career with BetKing dates back to the inception of the brand in Nigeria. Today, he is in charge of over 30 mega outlets across Nigeria and expanding at a geometric pace with the goal of hitting the one hundred mark as soon as possible.
With BetKing licensing BetKing Agency, it means the retail/agent creation and acquisition side of the business is getting more attention as an integral part of the brand's set up in Nigeria. Kingmakers are part of the brand's overall experience, hence the process makes it easier for the brand to maintain its quality and standardization in the place of service delivery as the licensed Agency is not only responsible for talent acquisition but also training and supervision to ensure brand goals are met.
Bello has been a role model to younger BetKing agents over the years with his meticulous attention to details and organizational/managerial abilities, attributes that were attested to by one of BetKing's Ambassador and Supersports presenter Neil Andrews when he visited Nigeria on a promotion tour for the biggest free to play platform in Africa, Superpicks, a product jointly launched by Multichoice and BetKing recently where players can win an amazing N50,000,000. Neil confessed after a brief interaction with punters in some of the BetKing outlets managed by Bello that the punters he met were the happiest punters he had ever seen. Bello was quick to point out that the processes laid down in all the stores which complies strictly with BetKing requirement of fast payout was responsible for the attitude displayed by punters. This coupled with a conducive environment and services meant for royalty will always place the BetKing brand above other bookmakers in the heart of punters.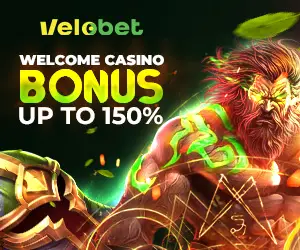 Now, many more Nigerians will have the opportunity to become a BetKing agent  by visiting www.betkingagency.com (Kingmaker as they are known) and also model their stores in the likeness of what Bello and the brand has achieved. With a zero business risk, free equipment, weekly and monthly bonus on turnover, and up to 30% commission, It is certain that an opportunity to become a part of a topnotch brand, owning a thriving business, and making good return on investment will not pass most Nigerians by.
Becoming a BetKing agent has now been made very easy with this initiative. Interested candidates can simply visit www.betkingagency.com.
Copyright © 2023 Completesports.com All rights reserved. The information contained in Completesports.com may not be published, broadcast, rewritten, or redistributed without the prior written authority of Completesports.com.