CAF Executive Committee member and former Liberia Football Association president, Musa Bility, has released a detailed statement in reaction to the decision of FIFA to impose a 10-year ban and a fine of 500,000 Swiss Franc ((about $509,000) for being guilty of Code of Ethics violations, Completesports.com reports.
Bility filed a protest at Court of Arbitration for Sport (CAS) against FIFA for its 'takeover of running of African football'.
The former Liberian FA boss points at the motive behind the sanctions by FIFA, saying; "Obviously, it is very important that FIFA install its SG Fatma Samoura at the helm of CAF and anyone seen to be at cross-purposes with this intention, will be struck down with extreme prejudice."
Bility insists he will go into the 'nitty-gritty' of the matter not only to prove his innocence, but also to fight for the good of African football.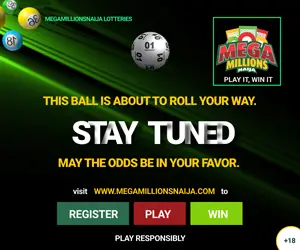 Find below, the full text of Bility's statement about his indictment by FIFA, the sactions and his berating of the CAF leadership.
Further below is the earlier statement, on Wedesday, by the Adjudicatory chamber of the FIFA's independent Ethics Committee confirming Bility's offences and consequent punishment.
MUSA BILITY'S FULL STATEMENT
On Tuesday 23rd July 2019 and through my retained legal team, have instituted proceedings before the Court of Arbitration in Sports in Lausanne -Switzerland.
The main thrust of this suit is to challenge the decision by CAF to impose FIFA SG Fatma Samoura as the "General Delegate" to CAF for a renewable term of 6 months, which decision was arrived at both -procedurally and capriciously.
The main suit will obviously delve into the nitty-gritties of how this and other decisions were arrived at by CAF General Assembly and CAF EXCO, in the presence of FIFA.
Today, Wednesday 24th July 2019 I have been informed by the FIFA Ethics Committee of its decision to ban me from all football activities for a period of 10 years plus a hefty fine of CHF 500,000 ($509,000) for alleged misappropriation of funds during my tenure as the President of the Liberia FA.
I have equally requested my legal team to delve into this matter expeditiously with a view to challenging this decision by the Ethics committee through all available channels.
Many (including me) are bewildered by the convergence of the two events, coming so on against the backdrop of my personal campaign and vocal opposition to some of these proposals and decisions.
We all continue to be confounded by the mechanics of the Ethics committee and its weaponization. In the recent past we have witnessed the disposal of Ethics violations in the most sinisterly partial manner.
For example, from the same trove of evidence procured during the BIN HAMMAN investigation, some of those found in breach were immediately sanctioned, but
surprisingly, others who are clearly culpable and whose matters are before the same Ethics committee, and based on the exact same evidence, remain unscathed and unimpeded to rise to top football offices.
Obviously, it is very important that FIFA install its SG Fatma Samoura at the helm of CAF and anyone seen to be at cross-purposes with this intention, will be struck down with extreme prejudice.
Most of you know that the name of my country LIBERIA means "home of freed slave. Our ancestors came back with horror stories about their time in captivity, the most ominous being that any slave who appeared to have "outgrown his breeches" or "seemed too clever" would be summarily neutered.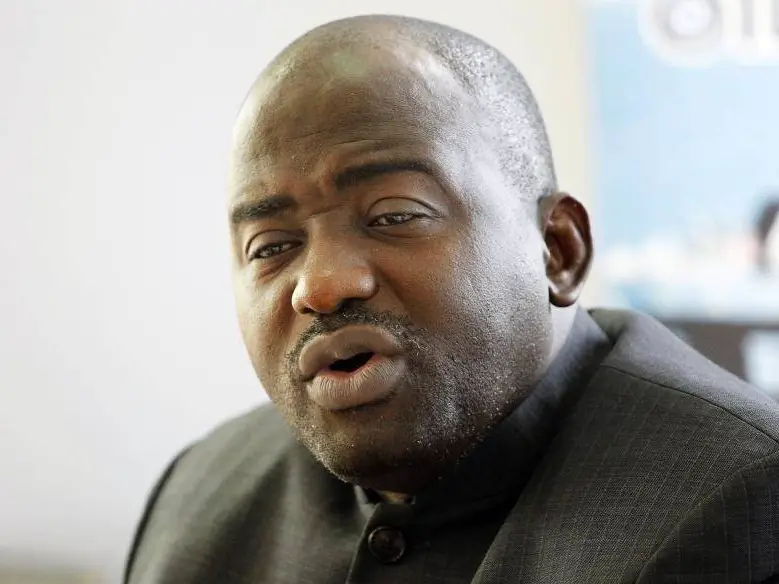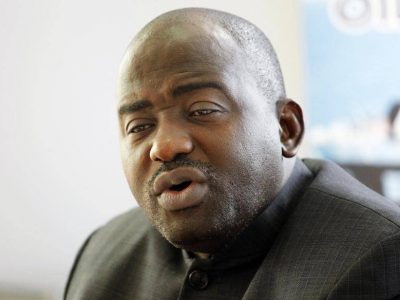 More recently in the DR Congo, when it seemed to some Western powers that Patrice Lumumba would be at cross-purposes with their interests, they arranged for his torture and assassination.
This is the exact same scene being replayed here, in 2019 and where the puppet master works his marionettes from the glass house in Zurich.
Why is it so important for FIFA to impose Fatma Samoura at the helm of CAF?
Well, FIFA needs an automatic weapon loaded with votes that it can quickly and easily deploy. CAF remains the confederation with the most number of such votes that can easily be herded in the direction FIFA wants.
Some of the decisions where such votes are needed are (for example) the recent attempt by FIFA to create new global competitions (despite o
influential UEFA caucus) and to sell them plus FIFA historical archives to shadowy consortiums.
The plan appears to be, "if we cannot reason with them, we will out-vote them at the FIFA Congress".
In the process and in exchange for these votes, FIFA is quite happy to sweep credible accusations of theft and money-laundering, sexual harassment and open breach of CAF Statutes by the CAF leadership under the carpet.
I have every intention to continue this fight for the soul of African football, there is now a wonderful (albeit silent) critical mass of African football Association Presidents who feel the exact same way.
Currently, the air of intimidation and vindictiveness inside CAF is overwhelming, and its stench sticks onto everyone and everything.
Let me reiterate my commitment to exonerating myself off of these spurious accusations and continuing with the legal exercise that I have commenced at CAS to its logical Conclusion.
MUSA HASSAN BILITY
CAF EXCO MEMBER
LIBERIA
__________________________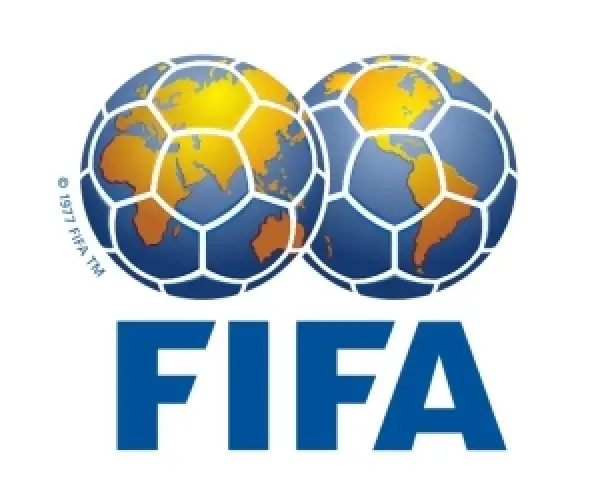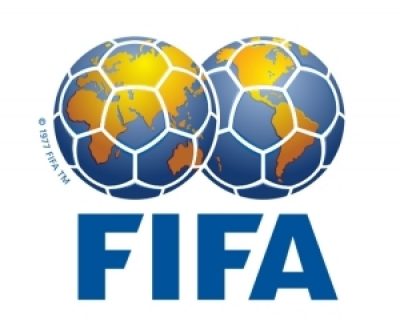 Adjudicatory chamber of the independent Ethics Committee Sanctions Mr Musa Hassan Bility
The adjudicatory chamber of the independent Ethics Committee has found Mr Musa Hassan Bility, member of the CAF executive committee, as well as former President of the Liberia Football Association (LFA) and former FIFA Standing Committee member, guilty of having misappropriated FIFA funds, as well as having received benefits and found himself in situations of conflict of interest, in violation of the FIFA Code of Ethics.
The investigation proceedings against Mr Bility, which were formally initiated on 18 May 2018 (following a forensic audit of the LFA), related to the
misappropriation of the funds granted under FIFA's "11 against Ebola" campaign and FIFA Financial Assistance Programme funds received by the LFA in 2015, as well as to various payments made by the LFA to (and received from) entities owned by or connected to Mr Bility and his family.
In its decision, the adjudicatory chamber found that Mr Bility had breached art. 28 (Misappropriation of funds), art. 20 (Offering and accepting gifts or other benefits) and art. 19 (Conflicts of interest) of the 2018 edition of the FIFA Code of Ethics and sanctioned him with a ten-year ban from all football-related activities (administrative, sports or any other) at both national and international level.
In addition, a fine in the amount of CHF 500,000 has been imposed on Mr Bility.
The decision was notified to Mr Bility today, the date on which the ban comes into force.
Copyright © 2021 Completesports.com All rights reserved. The information contained in Completesports.com may not be published, broadcast, rewritten, or redistributed without the prior written authority of Completesports.com.