Bundesliga International, a subsidiary of the DFL Deutsche Fußball Liga, is pleased to announce new deals that bring the best of the Bundesliga to fans throughout Latin America.
All Bundesliga matches throughout the 2020-21 season will be available on the free OneFootball app in nine countries across the region. The partnership will see live Bundesliga action streamed directly to fans across the Spanish-speaking markets of Argentina, Bolivia, Chile, Colombia, Ecuador, Paraguay, Peru, Uruguay and Venezuela. The deal comes after it was recently announced that OneFootball is also an exclusive rights partner of the Bundesliga in Brazil.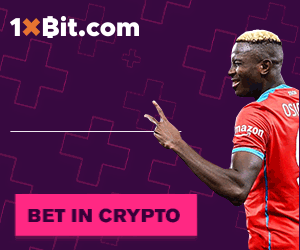 OneFootball allows fans to watch and enjoy the Bundesliga in a new way. With a reach of over 70 million football fans worldwide every month, the OneFootball app is one of the most popular digital media platforms for young football fans. The agreement ensures that the biggest Bundesliga fixtures will be freely available to fans, including the biggest derbies, such as Der Klassiker, and the all-important promotion and relegation matches at the end of the season.
Pan-regional broadcaster Claro Sports will also showcase the Bundesliga's final Matchday fixture each week, which takes place on Sundays at 11am Mexico time. Football fans can tune in to Claro Sports' cross-digital platforms in 17 Latin American countries, to experience the quality and excitement of Germany's top-flight throughout the season. Fans will be able to watch the match live and on demand, while Claro Sports will also broadcast a weekly special programme with the best action from each Bundesliga Matchday.
Also Read: 5 Key Questions On Super Eagles Ahead Friendly Clash With Algeria
Bundesliga International CEO Robert Klein said: "Throughout Latin America, our broadcast strategy has been to look for the opportunity that allows more fans to experience and enjoy the Bundesliga. Through our OneFootball partnership, as well as the additional Free-to-Air (FTA) and other broadcast deals in the region, we are able to maximise the Bundesliga's presence."
In addition, Bundesliga International is working with SPORTFIVE to market a portfolio of FTA and pay TV packages for additional countries throughout Latin America. The available broadcast and digital products will not only include live matches, but also highlight formats, interviews and wide-ranging social media content, as well as the possibility to individually customise packages.
This partnership underlines Bundesliga International's overall strategy to create localised content for each market, develop close relationships with each broadcaster and showcase German football in a relevant and engaging way. One such example is the recently-signed WIN Sports deal in Colombia. As the number one sports network in Colombia and home of the Colombian football league, WIN Sports will now deliver four Bundesliga matches per Matchday and help to promote one of the most exciting European leagues alongside its domestic offering.
Bundesliga International and SPORTFIVE will also market a dedicated free TV package to sub-Saharan African media stations. The package contains one high-profile Bundesliga match per Matchday as well as the Bundesliga "Weekly" preview show and the Bundesliga highlights show, featuring the best action from every Matchday. Among other countries and partners, deals have already been agreed to with Ghana's national public broadcaster GBC and Nigeria's free TV satellite provider OurTV.
In the Caribbean, Bundesliga International has agreed to terms with Flow Sports for the rights to broadcast all Bundesliga matches in 29 territories throughout the region. Flow Sports, a part of Liberty Latin America, is the preeminent broadcaster of premium live sports in the Caribbean, and will give more fans than ever before access to the top stars such as Jadon Sancho and Leon Bailey.
Copyright © 2021 Completesports.com All rights reserved. The information contained in Completesports.com may not be published, broadcast, rewritten, or redistributed without the prior written authority of Completesports.com.