There is no industry quite like the sports industry.  With varied content, millions of fans and its own realm of celebrity, it's no surprise that the sports industry is worth billions of dollars.  However, with a move towards a digital frontier it is now becoming more urgent that sports teams, channels and figures move towards creating content for the fans in various internet spaces.
YouTube
YouTube provides you with a versatile platform to share videos of memorable moments, silly goofs, player interviews or just general game clips.  Even if you don't have a channel yet yourself you can bet fans are sharing videos they've taken on their phone of moments they want to remember.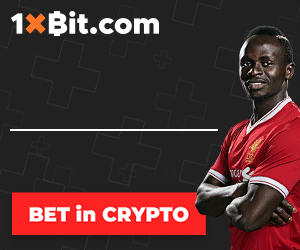 Marketing writer Charles White, Uktopwriters and Paper Fellows, says "If you create a channel you can then share high quality videos of those moments that are key to your brand.   People meeting their heroes, family reunions, flash mobs etc. all are moments that if you don't share others will.  So, you might as well capitalise on those magical memories."
People love a good laugh, most of us go on YouTube to actively watch funny videos to cheer us up.  If you can laugh at yourself, upload those moments that went wrong.  Channels like Botchamania, a wrestling YouTube focussed on the botches across various companies, are popular because people love going on and watching these.  This is even true for teams, companies and figures they love as it reminds us they're human.
Related: How To Keep Sports Fans Engaged Using Social Media
Podcasts
If you don't feel like having a video presence, a podcast may be a good way of providing content for the fans.  Die-hard fans want to soak up every little piece of trivia they can so hosting a podcast discussing latest news, having interviews with key industry members or just sharing stories about the sport are likely to draw in listeners.
The popularity of this format makes sense, many fans are used to listening to games on the radio so don't mind not having a visual element.  They also will enjoy hearing people discuss their favourite teams and speculate about tactics.
It's also a pretty small cost project if you aren't sure but want to give it a try, all you really need is somewhere to host the audio files, a mic and a quiet place to record.
Social Media
This is the key one, sites like Facebook and Twitter are now cultural staples.  Creating accounts for key figures, teams etc. just makes sense, especially as they provide you a way to interact with a large audience of fans.
You can post fun quizzes in the forms of polls and get a bit of a marketing boost from fans sharing content and promoting your accounts.  If you have a mascot give them an account.  People love to follow these lovable characters and see what mischief they can get up to.  Be careful though that you have rules for their conduct.
Fan Interaction
In all these platforms, push for fan interaction.  The sports industry is as big as it is because of its fans.   When a fan shares a video on social media or YouTube having an official channel or profile allows you to react positively to this content giving the fan a bit of a boost.
"Have a dedicated team who will write posts, respond to fan content and moderate the threads as much as possible.  The internet can be a fantastic place but it can be a bit of a wildcard in terms of who is interacting with your posts," warns Leonard Rodriguez, project manager at Boomessays and State of writing.
Overall, the key to creating content for sports fans is the fans themselves.  Interacting with fan posts helps them feel part of the team and increase their positive experience with you.  Fans will want to tag you in Tweets and Instagram posts, so having an account on Social Media allows them to do so.  If you don't share videos or create podcasts you can pretty much bet the fans will, if you can provide higher quality content with things unique to your team then it's worth looking to create these for yourselves.  Remember, if you don't do it the fans will.

Sportybet.com: Get Multiple Bonus and Enjoy the Fastest Payout In Nigeria.
Copyright © 2021 Completesports.com All rights reserved. The information contained in Completesports.com may not be published, broadcast, rewritten, or redistributed without the prior written authority of Completesports.com.