Did you ever wonder, do soccer players enjoy sports betting? That does sound like some strange gambling inception, but it is interesting to think about it. With all the knowledge about soccer, they can earn even more. But of course, it is not how it works in reality.
Soccer players are strictly forbidden to place bets, especially if they are participating in the game. Although, some of the most famous names in the world of sport enjoy winning outside the stadiums as well. We are talking about casinos!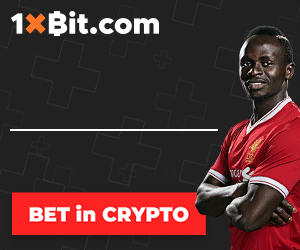 You will actually be surprised just how many of the famous stars you can meet at casinos.
Keeping the balance and reputation
Gambling is all about excitement and every once in a while these amazing fellows are allowed to have some fun. But of course, everything is in finding and keeping the right balance and keeping their reputation intact. Some soccer legends like Gigi Buffon and Zlatan Ibrahimovic were involved in scandals around betting, but in the end, their careers in sports remained clear.
If you want to meet your match at the casino and play with the best – it is a great idea to maybe start practicing online first. Making sure to find reputable providers is the key – make sure to read through the comprehensive online casinos reviews before you start your new adventure and join the soccer royalty in the casino.
David Bentley
Born and raised in England, David Bentley started his career in Arsenal. Of course, it was just the beginning for this amazing athlete and he continued his successful career streek in Tottenham and Westham as well.
But his ''career'' in gambling started way earlier. Once he claimed that he started gambling at the ''ripe old age'' of 14. Such a long career. Today he is just gambling for fun. He is a very experienced poker player and has vast experience in blackjack and roulette as well.
Related: 7 Tips To Win More At Online Casinos As A Sports Bettor
Cristiano Ronaldo
Possibly the biggest star on our list. Cristiano Ronaldo has proven that he can be anything. He is a great soccer star, he is the father of beautiful children and he is know for his humanitarian works as well. Yet, did you know that he is a talented poker player as well. Yes, he has a lot of tricks in his sleeve. His extremely photogenic face can be a poker face as well.
You can meet Ronaldo at various casinos around the world and he was never hiding a genuine love for gambling. But as you can see, it wasn't an obstacle for him to achieve his dreams.
Neymar
Another honorable mention on our list. Neymar is also a household name, currently playing in Paris Saint Germain and of course- he is one of integral parts of Brazilian national team.
He is also a prime example of successful career. Aside from football he is into promoting Brazillian music-  and playing poker. He is always spotted playing poker with his colleagues Christiano Ronaldo and Pique. Just imagine playing at the poker table with this trio.