2018 Commonwealth Games 100m finalist, Enoch Adegoke will be seeking his third consecutive blue ribband event win in the Nigerian athletics circuit Saturday at the Athletics Federation of Nigeria (AFN) 'Test The Track" meeting in Benin City, the Edo state capital ahead Edo 2020 National Sports Festival.
Adegoke emerged winner in the 100m race at the Akure All Comers competition last month and the Ekiti Classics at the start of March, and the 20 year old who celebrated his birthday at the start of this week wants to make it a hat-trick of wins in Benin to lay down the gauntlet ahead of the athletcs event of the 20th National Sports Festival – Edo 2020, which starts later this month.
The meet in Benin is designed to test run the brand new tartan track at the 'brand new' Samuel Ogbemudia Stadium ahead of the Edo 2020 Festival and Adegoke, the fastest home-based athlete in the last two years will have to contend with perennial rivals Jerry Jakpa, Emmanuel Arowolo and Alaba Akintola who will be looking to upstage him.
Also on the prowl to cause what would definitely amount to an upset are Uremu Idjesa and Ogho-Oghene Egwero who have impressed so far this term in the local athletics circuit.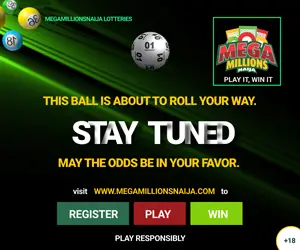 While the battle for the top spot will be among as many as six sprinters, all eyes will be on three women in the 400m event as the duo of Favour Ofili and Praise Idamadudu will have to be super ready for 'old warhorse', Patience Okon-George who will be making her debut in the circuit this season.
Ofili and Idamadudu got the crowd at their feet in Ekiti a fortnight ago when they ran neck-to-neck in the quarter mile race at the late Kayode Oluyemi Stadium with the former winning by the narrowest of margins (52.54 and 52.55 seconds respectively).
Also Read: National Sports Festival: Edo 2020 Brings VAR To Nigeria
Ofili, the national leader in the event last year with the new 51.51 seconds personal best she ran at the World Athletics Championships in Doha, Qatar won the race but will have Idamadudu who just returned to competitive track and field action after an unjust ban and Okon-George, a member of Nigeria's bronze winning 4x400m relay team to the IAAF World Relays in 2014 to contend with.
Another event that will surely get the crowd emotionally charged is the women's 400m where Joy Udo-Gabriel will be hoping to get back to winning ways after faltering in Akure and Ado Ekiti in the past one month.
Udo-Gabriel was fifth in Ekiti (11.84 seconds) and faces what looks a herculean task with the devasting form Grace Nwokocha has shown since the beginning of the season. The Ekiti AFN Classics best overall athlete ran 11.38 seconds to win the race and looks set to make it a hat-trick of wins.
Nwokocha will face familiar foes like Blessing Ogundiran who ran 11.65 seconds in Ekiti,Anita Taviore and Amarachukwu Obi to battle for the top spot.
In the men's 400m, home boy, Orukpe Eraiyokan will be banking on support from the crowd at the Samuel Ogbemudia Stadium to outrun the duo of Samson Nathaniel and Sikiru Adeyemi, two men who have broken 47 seconds this term.
Eraiyokan will also be seeking to return to the form that made him the seventh Nigerian to duck inside 45 seconds in the 400m at the African Games in Brazaville, Congo in September 2015.
Meanwhile, the AFN says it is ready to organise another hitch-free, top class event following the successes recorded in Akure and Ekiti.
"We are set. Everything administrative and technical logistics have been taken care of and what we are waiting for is to have the athletes run on the brand new track at the Ogbemudia Stadium," said Olamide George, president of the federation.
Also Read – Edo 2020 NSF: Supersport Named Host Broadcaster
George is full of praise for the Edo State government led by Governor Godwin Obaseki and his deputy, Philip Shaibu for the putting up a world class Stadium for the Edo 2020 National Sports Festival.
"Our athletes will be delighted when they step on the track on Saturday. I want to thank the Edo State government for bankrolling this event and wants to assure them that the Ogbemudia Stadium will host many of our events in the years to come."
TEST THE TRACK COMPETITION AT BENIN AHEAD EDO 2020 NSF
1500 METERS WOMEN
1. ABIYE DAVID
2. HAWA HARUNA
3. COMFORT JAMES
4. BENTEFA ADEYINKA
5. AMINAT ALABI
6. ShittuAdijat
7. FadekemiOlude
8. Faith Fidelis
SHOT PUT WOMEN
1. EUCHARIA OGBUKWO
2. JUDITH ANIEFUNA
3. BOSE OJO
4. ANABEL OROBOSA FRANK
5. BUSAYO AFOLABI
6. Samson Tina
7. EzineOzioko
8. Okoronkwo Linda
TRIPLE JUMP WOMEN
1. BLESSING IBRAHIM
2. VICTORIA GEORGE
3. MERCY HONESTY
4. MARY OTUARUOH
5. DOGONYARO MEEKNESS
6. Nwokike Joy
100 METERS MEN
1. OGHO-OGHENE EGWERO
2. ENOCH ADEGOKE
3. UREMU IDJESA
4. JEREMIAH JAKPA
5. EMMANUEL AROWOLO
6. AlabaAkintola
7. IgubeThankGod
8. Godson Brume
9. Emmanuel Ojeli
10. Favor Ashe
11. AyomideOyetunji
12. IruogheneOkoro
13. Godwin Ashin
14. FakoredeAdekalu
15. Friday Marvellous
16. Oghale Okoro.
100 METERS WOMEN
a. GRACE NWOKOCHA
b. JOY UDOH GABRIEL
c. PRAISE IDAMADUDU
d. BLESSING OGUNDIRAN
e. ANITA TAVIORE
f. AMARACHUKWU OBI
g. MARVESLIS ASEMOTA
h. BadaIyanuoluwa
i. Esther Okon
j. BukolaJaser
k. Blessing Aguda
l. BalikisYakubu
m. RoheemotOlagoke
n. Praise Ofoku
1. 400 METERS WOMEN
a. FAVOUR OFILI
b. PRAISE IDAMDADUDU
c. BLESSING OVWIGHOADJEBRE
d. GLORY OKON PATRICK
e. ADEWUNMI DEBORAH
f. AMARACHUKWU OBI
g. Brume Karo
h. Patience Okon George
2. 100 METER HURDLES
a. OLUWAKEMI FRANCIS
b. HOPE IDEH
c. MIRACLE THOMPSON
d. SEKINAT OLAWODE
e. VICTORIA ADUNNI
f. Iyoha Juliet
g. AdaezeNwokike
h. Favour Efe
400 METER MEN
1. SAMSON NATHANIEL
2. SIKIRU ADEYEMI
3. ORUKPE EROYAIKON
4. DANIEL ATINAYA
5. AKINDELE ATANDA
6. Salubi Emmanuel
7. Harrison Ezugwu
8. Nathaniel Jeremiah
JAVELIN MEN
1. SAMUEL KURE
2. NNAMDI CHINECKEREM PROSPER
3. SMAUEL OSADOLOR
4. RAYMOND TIAMIYU
5. EBUBECHUKWU UGWOKE
6. Ozaze Julius
7. Kingsley Igbinosun
LONG JUMP MEN
1. JOSEPH EDAFIADHE
2. NZUBE ZOLA
3. OLUWAYEMI BLESSING
4. AFOKE OSHASHA
5. OLADIMEJI TOYIN
6. UyiAmenguale
7. Samson Idiata
8. Osadolor Samuel
1500 METERS MEN
1. HAMID SAMBO
2. AKPAN EMMANUEL
3. BALOGUN AKEEM
4. SYLVANUS SEUN ADOGNON
5. SUNDAY EMMANUEL OLATUNBOSUN
6. Davidson Oluafi
7. SesanShuabu
8. Moses Oseahumen
110mh MEN
1. OyeniyiAbejoye
2. Osadolor Samuel
3. Musa Wisdom
4. Eloyi Stephen
5. Yussuf Mohammed
6. Ekporore Prosper
7. Okon Samuel Etim
8. Martins Ogheikhari
Copyright © 2021 Completesports.com All rights reserved. The information contained in Completesports.com may not be published, broadcast, rewritten, or redistributed without the prior written authority of Completesports.com.