Former Arsenal and England international, Ray Parlour, wants to see the Three Lions hit Ukraine with a high tempo early on in tonight's Euro 2020 quarterfinal match in Rome, noting that coach Gareth Southgate's approach has been "a little bit negative so far" with too much "sideways passing".
Parlour, speaking exclusively to
Gambling.com, expects the England to beat Ukraine and is predicting an England vs Denmark semi-final, but has warned jubilant England fans not to get too far ahead of themselves just yet.
"It looks like everyone is together, going the right way, and I'm
quite excited by that," Parlour told Gambling.com
"I think fans would like us to start on the front-foot this time, because it has been a little bit negative so far, a lot of backwards passing and sideways passing. But no one can complain too much because we're through to the quarter-finals.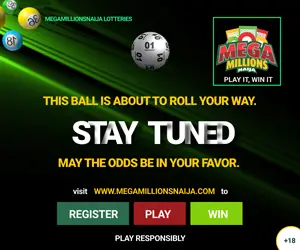 "I don't want to be disrespectful to Ukraine but we should beat them. But then I'm expecting it to be England vs Denmark in the semi-final, which would be a really tough game. Denmark are real
outsiders but they are good enough to get to the final, that could be
a tough game if that's the scenario we end up in."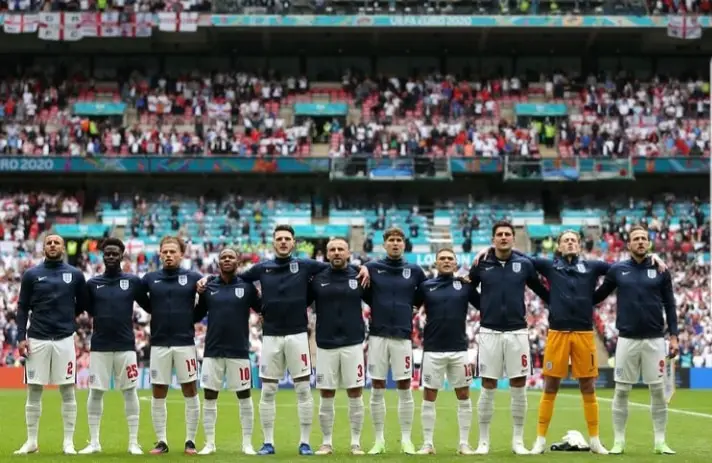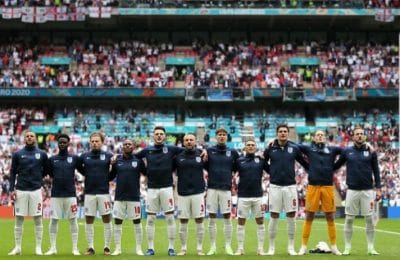 Parlour added: "Ukraine have been a bit hit and miss. With these sorts of sides you never know, I thought Czech Republic wouldn't be good enough, but they got through the group and suddenly they're in a quarter-final.
Also Read – Copa America: Paqueta's Goal Sends 10-Man Brazil Into Semi-finals
"England fans are already talking about being in the semi-final but I know Gareth will be professional about it. It's an old cliché but he'll be taking it one game at a time. He'll be analysing them, working out how they play."
Reflecting on a famous win over Germany at Wembley in the round of 16, Parlour was suitably impressed with England manager Southgate's game management.
The bravery of the decision to match Germany with a back three but now
suggests the Three Lions might revert to four at the back for Saturday in Rome against the challenge of Ukraine.
"It was great to see the emotions at the end," said Parlour. "It was always going to be a massive game.
"I was a little bit worried before the game, to be honest, I was thinking it could go either way because we know Germany are not the side they used to be, but they still have some very good players that can hurt you.
"He [Southgate] went with three at the back like the Germans and straight away I knew it was going to be a cagey game without many chances.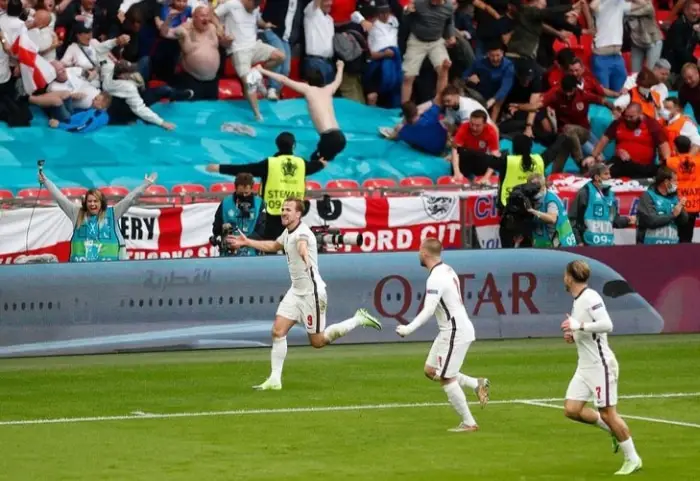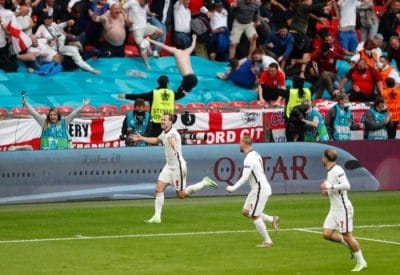 "This tournament has been really good for substitutions making an impact. Grealish was very much needed in the game and he set up the second goal and had a hand in the first. Gareth got it right and now we're in the quarter-finals which is great.
Also Read – Tokyo 2020: Discus Queen Onyekwere Hopeful, Eager To Represent Nigeria Well
"It was great to see Saka keep his place because I thought he had a really good game against the Czech Republic and was well worth another chance. He played well again in the first half when he was on the ball.
"Maguire played very well, he was the one who was trying to come forward of the back three. It was a brave decision to play three at the back, but they were obviously working on it all week and Gareth is a good coach so he will have ensured everyone knew their role.
"I would guess Mason Mount wasn't involved because he couldn't train fully with the rest of the team and might not have worked well in the system.
"It'll be interesting to see what he goes with in the next game now. I'm sure he'll be looking at Ukraine and analyse how best to play against them, a back four or a back three? I have a feeling he might go back to a back four."
On team selection going forward to the quarterfinals, Parlour told Gambling.com that Arsenal starlet Saka has done enough to keep his place despite the potential return to the fold of Mason Mount and Phil Foden.
"I think he (Saka) has done enough, one of the better players in the first half when no one really stood out.
"Gareth shuffled the pack in the second half, but I can see him maybe starting against Ukraine because he's dangerous. He had a great season at a struggling club and I think Gareth knows what he gets with Saka.
"Foden and Grealish are still in the frame though, especially Grealish with the impact he made in the second half [vs Germany]. Gareth has got some really good problems."
Copyright © 2021 Completesports.com All rights reserved. The information contained in Completesports.com may not be published, broadcast, rewritten, or redistributed without the prior written authority of Completesports.com.