Former Everton player, and current club ambassador, Leon Osman spent time in the US as part of the Toffees' 2022 tour of America, and spoke exclusively to new club sponsors Stake.com about what's in store for the season.
Osman is convinced manager Frank Lampard can return the club to past status after flirting with relegation last season.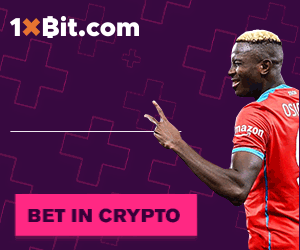 In this exclusive interview with Stake, the former Everton and England midfielder who is now a pundit also expresses his belief that the Toffees can catch Chelsea cold in their opening game of the 2022/2023 Premier League at the Goodison Park on Saturday, August 4 2022 , then use fighting mentality of last season to start well this campaign. He also says that Lampard will use the US tour to gel his squad together.
Osman on the start of the Premier League season and Everton trying to start well
You always want to get off to a good start. Although the start isn't everything: Everton's start to the season last year was actually pretty decent. I think we had three wins out of four games and a draw in there with a start similar to this one. It was then the next period of the season where we really struggled.
Also Read – Pinnick: Nigeria, Benin Republic May Co-Host AFCON 2025
So yes, we want to get off to a good start. The Chelsea game at home to start is big, because obviously, beating Chelsea would be big. It is the start of the season for us, but it is also that start of the season for them, and you would expect they would not quite be up to speed yet. So there is an opportunity there.
And then, you are looking at every game, and thinking 'Can we win that game?' Although you want to start well, it is about consistently picking up points throughout the season. We fell into a hole, as you put it, in that second stage of games. It was as if the importance of the points was kind of forgotten. So it great to see us get back to that at the end of last season.
Osman on the Everton battle to stay in the Premier League in 2021/21
I think Everton had a poor season last year; there is now getting away from that realization that we had to change the manager. We then brought in Frank Lampard and his team, and it took a few games to start seeing that system, and that set-up, start working. With the situation that team was in, needing to get results, to look back now and see that when we were under severe pressure, the team and the manager were able to get the results to manage to stay in the Premier League.
I think that is what we will look back on in regards to last season; under real pressure, we managed to achieve what we set out to, to stay in the Premier League, and we will try to take that mentality forward into this season.
On Frank Lampard gelling with the Everton new squad on the tour
I think it is really important that Frank and his team get a chance to work with this team all preseason. Obviously, Frank and his team came in at midseason, and they were always playing catch up. You are trying to figure out what kind of squad you have got, what kind of character, who can do this for you, who can do that. And that is all at the same time you are just trying to get results too: you are just trying to do your job.
During the preseason, you get to take a good look at the squad, you get some work in. The physical demands each manager puts out there for a team will be a bit different. When you get preseason, you get to train the players and make sure they can do the things you need. That is vital for preseason training.
So when you get to come away on a trip like we are now, you get to not only see team camaraderie, sometimes you can force it, you can initiate it. Sometimes you can sit back and let it happen. I think for Everton, to get them all in the same hotel, and on this trip together, it has been a lot of fun. We hope, like it did in my day, that they really take that forward into the new season: we hope that is the case this time.
On geting back into the Premier League European places
We hope that we can start to propel ourselves back to the top half of the Premier League. Whether it is a click your fingers type of moment, where we can end up as a top half team, I am not so sure. I think we are rebuilding towards that.
It is about progression. You are always trying to improve your team, and to achieve things, but it never works in a straight line. You have some moments where you go up, and some where you go backwards a step: there is no getting away from that, it was a big backwards step last season. But you just started to see signs at the end that we could make progression.
Also Read: Chelsea Won't Sack Tuchel Before Christmas –Keane
That will be in the minds of the manager and the players. 'Can we take some more steps? Can we improve some more this season?'"
On Everton playing in front of American fans
It is very exciting to play in front of the USA fans, everytime we come over here. I came over and played here in 2004, and we have been back many times since. It is just great to be here. We get to see the American Toffees, the American supporter clubs of Everton, and we get to try to make new fans as well, and new Evertonians.
Osman on throwing out the first pitch at a Nationals game
I threw the opening pitch at the Nationals game when they played the Braves last week. That was amazing, honestly. A bit nerve wracking: playing a sport I had never played before, and throwing the first pitch. But it went okay: I really enjoyed it.
They are my new team now, that is it. The Nationals are my team for life. We went to watch DC United as well. I have been up to a lot on this tour. I have got a chance to see the differences in match day preparation, which has been brilliant."
Osman on his new commentary career
I loved coming into commentary, and going into punditry. You get to sit back in your comfy chair, which is absolutely brilliant. But there are so many exciting games, that even though you start off back in your comfy chair, 10 minutes into it I am on the front of my chair, and really engrossed in the game. I get excited by what is happening.
I love to see the tactical setup of the teams, and how the managers are interacting, how they are setting about winning those games. I have really enjoyed making that step into the media; it has really been great.
Copyright © 2021 Completesports.com All rights reserved. The information contained in Completesports.com may not be published, broadcast, rewritten, or redistributed without the prior written authority of Completesports.com.