Nigerian striker, Jerrry Mbakogu, has joined Italian Serie C side AS Gubbio from Greek club Apollon Smyrnis, and he believes the switch will enable him relaunch his career for better fortunes, Completesports.com reports.
Mbakogu played for Apollon Smyrnis in the Greek top flight league last season but the club couldn't avoid relegation at the end of the campaign. And the 29 year old who previously played a number of Italian clubs including Padova, Juve Stabia, Carpi and Cosenza, decided to  return to Italy aiming to relaunch his career.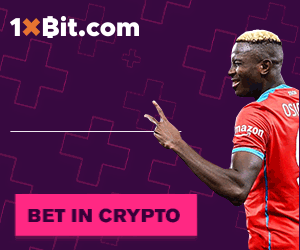 Mbakogu made his debut for AS Gubbio in a friendly match against AS Roma Youth team, which ended 2-2 on Saturday, July 23 2022.
"l chose Gubbio because for me it can represent the ideal place to relaunch my career. This choice also influenced mister Braglia [Head Coach], with whom I worked in the past at Juve Stabia: he knows me and he is a winner," Mbakogu told the AS Gubbio website during his unveiling.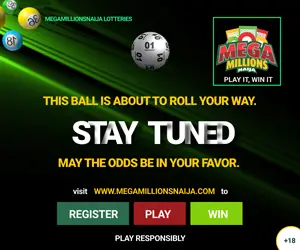 Also Read – Pinnick: Nigeria, Benin Republic May Co-Host AFCON 2025
"My goal is to score goals and help the team go as high as possible in this championship. I think we can have some pretty satisfactions."
AS Gubbio is based in Gubbio, Umbria – a small city near Perugia – in the centre of Italy with about 30,000 inhabitants, full of monuments and history.
In Italy, every time Gunbio is mentioned, peole immediately reflect on "Don Matteo", a very popular Italian television fiction set in the city.
There is also always in Gubbio, this football club. Though it's truly not a top league club, but it's s a very important place where a football player can work well and have a relevant developement.
In the the summer of 2011, AS Gubbio achieved an historical promotion to Serie B – the Italian second tier league. But twelve months later, Gubbio was relegated to the Serie C and there they have remained since then. Last season, the team ended the regular season in 7th position, but lost the playoff after playing 2-2 with Pescara.
For the 2022/2023 season, Gubbio could have a very successful campaign with Piero Braglia as the Head Coach – an expert in Serie C.
Braglia wanted Mbakogu with him because he know the striker very well having trained him for three years at Juve Stabia, and he is confident about his qualities.
It wasn't a fluke that Juve Stabia witnessed Mbakogu's top form and he started to score goals in the professional Leagues.
In AS Gubbio, Mbakogu is looking to relaunch his career following his tough stints with three clubs in the last three seasons – between N.K. Osijek, Cosenza and last months in the Greek side, Apollon Smyrnis, also for his not being in good physical condition. He played few matches for Osijek, and scored only one goal.
For Mbakogu, AS Gubbio is a really big opportunity to become great again – the very good striker he was known for and appreciated some years ago at Carpi. Gubbio seems a perfect place for the striker. Also the Pietro Barbetti Stadium is small – not more than 5.000 capacity – but full of passion and motivation.
Massimo Boccucci, an Italian journalist who writes for "Il Corriere dello Sport", "Il Messaggero" and "VivoGubbio.com", knows Mbakogu well and confirms how massively the Nigerian turned out as Athletic Carpi player.
Also Read – Oregon 2022: Team Nigeria Finishes 13th In Medal Table, Ranks Third Best Placed African Country
"In that period [2014/2015], I followed Carpi. He [Mbakogu] gave a decisive help for the team's promotion to Serie A with 15 goals and eight assists in 30 games. Coach Castori hailed his qualities as a counter-attacker. Mbakogu is very good in attacking the spaces and in earning spaces against his opponents," Boccucci remarked.
"He distinguished himself in the games. I think that his signing for Gubbio is also a strong signal to tell that he can do very well again. He is not even 30 years old, so if he is well, he can make a very important contribution".
A similar positive opinion about Mbakogu was also expressed by Emanuele Giacometti, another journalist from Gubbio and of Infopress.
"I think that for Gubbio, it represents an important signing, for the type of player that Mbakogu is – one of the most important in recent years. He is a striker who has a very respectable curriculum. He had some problems in recent years in terms of goals, but with the presence of Piero Braglia, the coach who launched him at Juve Stabia in Serie B, Mbakogu could relaunch himself," Giacometti stated.
"In Gubbio, he will find a quiet environment, but at the same time face a demanding fans. It seems obvious to say this, but it is clear that if he is at the top, he can truly become the real driver of a team that aims to enter the playoffs again".
The AS faithful all hope that this will be the Jerry Mbakogu season.
By Raffaele Campo, Italy
Copyright © 2021 Completesports.com All rights reserved. The information contained in Completesports.com may not be published, broadcast, rewritten, or redistributed without the prior written authority of Completesports.com.