Ahead of tonight's Everton – Liverpool Premier League clash, The Reds legend, Ian Rush, has reflected on what it was like – and what it meant – to play in a Merseyside Derby back in the day; and gave his personal favourite memory from playing at Goodison Park during his time as a player.
In an exclusive interview with Gambling.com, Rush also previews this evening's match and has his say on
now-under-pressure Rafael Benitez's
shock move to Everton.
Rush Reflects on his Merseyside Derby Days: "It may not be the biggest game in English football like it was in the 1980s, but for the supporters the Merseyside derby is as important as ever. In the late 80s, Liverpool and Everton were the two best teams in Europe – not just in England.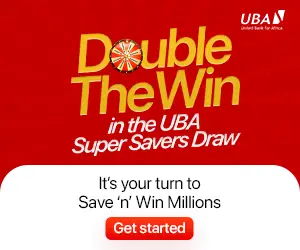 "There were a lot of scousers playing for both teams back then, which gave it an extra edge. These days Premier League teams are very continental, and you wonder if some of the players know how much it means to the supporters. Sometimes it takes them two or three
experiences of a Merseyside derby to appreciate the scale of this
fixture.
"There are a few scousers on either side now and that does help a lot I think. We had quite a few scousers in our team when I was playing and I could always see how much it meant to them and that taught me a lot.
Also Read: Aribo Makes Scottish Premiership Team Of The Week
"In the 80s, I remember speaking with Everton men Kevin Ratcliffe and Peter Reid and they used to have about 500 supporters showing up to training on the Friday before the derby, demanding that they win the game! Obviously, that doesn't happen these days, but the passion of the supporters remains the same.
"Both sets of fans really, really want to win this game and if they lose, they take it to heart. You can be sure that Duncan Ferguson will be reminding their players how much this game means to Everton's supporters. Klopp gets it too."
Rush Admits to Supporting Everton as a kid after naming his favourite moment at Goodison as a player: "Goodison Park was always a special place to go when I was a player but my standout memory from playing there was in 1982 when I scored
four goals as Liverpool beat Everton 5-0. I don't think that had ever been done before, so it was a bit special.
"I actually supported Everton as a kid so to go to Goodison Park and score four goals was amazing, even if it was in the red shirt of Liverpool. To this day, Liverpool fans still sing "All You Need is
Rush" to the tune of All You Need is Love by The Beatles, and that's where that song came from. It's always nice to hear it, especially at Goodison."
Rush Looks ahead to this evening's clash at Goodison Park: "It's a great chance for Everton to get something out of the game and put their season back on track. I know it's a bit of a cliché, but with derby games the formbook really does go out the window. When you're playing in these games, it's never more apparent that you're playing for the fans and if you're not producing for them, they'll certainly let you know about it.
"All the fans ask for – both Liverpool and Everton supporters – is that you give 100 per cent, and if you give it your all and still get beaten then there's not much you can do about that. Both sets of supporters are very passionate and they demand you put a shift in.
"From Liverpool's point of view, they just have to go out and focus on playing their own entertaining style of football. Everton have been on a poor run of results lately but I really do see this as a chance for
Rafael Benitez to get back on track.
"Knowing Benitez, he won't be too concerned about putting on an
entertaining game of football because he knows what Liverpool are capable of. I imagine he'll set up a little bit like Manchester United did against Chelsea on Sunday. They were looking to catch Chelsea on the break – and they did.
"Liverpool will have most of the ball so I think it makes sense for Everton to set up that way. Benitez is very good at setting his teams up for these types of games, that's why they brought him in and that's
why I think they have a chance. I think Everton will get chances in the game but they really need to take them when they come."
Rush Expresses Initial Shock at Rafa's Toffee Move "When Rafa went to Everton I have to say I was a bit surprised, but I
think he just wanted to get back into football and the Everton job came up. He lives in the area, so it made a lot of sense in some ways, but it was a brave decision by him.
"He knows the people of Liverpool, he loves the city and is very connected with the locals and I think that's part of what attracted him to Everton where he's desperate to succeed and give their
supporters something to shout about.
"He has confidence in his own ability and so do I, it's a good appointment and I think it will work out given time. I know Rafa
personally and I genuinely want him to succeed at Everton, but I just hope things only start to go his way after the Liverpool game because I want them to get all three points!
It's not an easy job but he's prepared to get Everton back where they belong and I wish him the best of luck – after the Liverpool game of course."
Rafa Will Feel Rath of Toffees Fans and Press if Everton get Klopp-ed
"If Liverpool win and win well, Rafa will no doubt feel a bit of heat from the Toffees support and the press, but that's football and he'll be ready for that. We've seen it recently with Steve Bruce and Ole
Gunnar Solskjaer losing their jobs – it's a ruthless industry – but Rafa is fully aware of what he's got himself in to.
"There's already pressure because they haven't won in seven league games and that run will be even harder to stomach if they lose to their local rivals on Wednesday, but I think people should be looking at the long term rather than the short term and I have no doubts Rafa
will turn things around at Everton whatever happens in the derby.
"The Liverpool game is a big chance to make an impression, but if they
don't get a result there are other big games coming up and they'll
surely start winning."
Copyright © 2023 Completesports.com All rights reserved. The information contained in Completesports.com may not be published, broadcast, rewritten, or redistributed without the prior written authority of Completesports.com.