Former Nigeria international and 1980 Africa Cup of Nations winner with the Green Eagles, Henry Nwosu, is a household name in Nigerian football having played the game from the lowest cadre to the peak before venturing into coaching job.
In this interview with Completesports.com at the Dan Anyiam Stadium, Owerri, Nwosu touched on a variety of issues ranging from the misfortune of his home State's club, Heartland FC in the 2022 NPFL season, to the Super Eagles players' poor values and very limited demand in the European transfer market, as well as the intriguing Nigeria Football Federation jobs and Super Eagles' fortunes.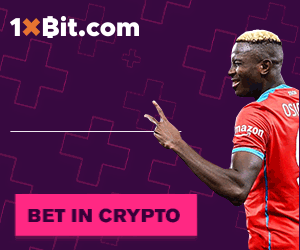 Interview by CHIGOZIE CHUKWULETA in Owerri.
Excerpts……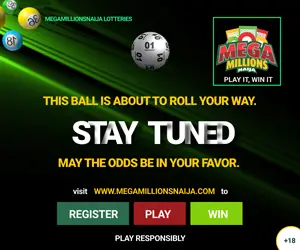 Coach, Heartland FC are currently struggling in the relegation zone, battling for survival in the NPFL. What do you think should be done and your word to Imo State government to avoid such sorry situation in future?
Nwosu: It's unfortunate. Heartland is a team that should not be struggling around relegation zone. Heartland FC are reputed for good football. But unfortunately, we have bad administrators. Allow us get good administrators, good people to administer our sports.
Also Read: Ndidi Gears Up For First Pre-Season Game With Leicester City
Don't put Henry Nwosu there – even though I know the job. Put people that know the job. Put people that know it, that might even know it better so that they can give good result. Look, let's help ourselves because we are not helping football in this country. If we help football in this country, football will grow.
Not many Nigerian players have been mentioned in the European transfer market. Why do you think they are not attracting major transfer offers like the Nigerian players in the past?
Football no be for mouth. Football na wetin you do with your leg, na him go help you.
Most of our players are not doing too well with football, with their legs. Let them come and play, let them come and show us, let them come and showcase their talents in football. Don't wait until one journalist is ready to broadcast your name, shout your name everywhere, no no no no. When I played, l didn't care about any journalist. I did my job because I knew how to do it and l wanted to do it the best way l could do it, and l did it.
What do you think is responsible for the poor situation of many Nigerian footballers today?
Go and ask them, l don't know ooo. Because my own days na different days. For my own [playing days], l can tell you the problem, it is not the same problem with what is happening today. Today's players are waiting for journalists to come and help them. I did not wait for any journalist to push me. I played my football – how I play will tell you what to write about me. Come and watch football, you will see what I will do and that will tell you what to write about me.
Recently, ex-Nigerian footballers started making bold moves to get into the board of the Nigeria Football Federation and be involved in administering Nigerian football . What is your take on this?
That place [NFF] is meant for one person? That place is not meant for another person. It not meant for Henry Nwosu or Nwosu Henry alone. It is meant for everybody who are eligible to be there. You should know how to go about it for you to be there. l will say, if you know what it takes, be given the chance to run the affairs of Nigerian football. Give us the chance, let's run Nigerian football and then let's see how it goes. You had given Nigerian football to mediocres in the past. They have tried, but they didn't succeed. Let us give it to people that know about football. Men that played football, let's give it to them and see.
Your colleague Nduka Ugbade had a successful outing with the U-17 recently at the wAFU B U-17 Championship. What is your take on this?
That is what we are saying. Give it to us and let's see. I, Henry Onyemaizu Nwosu, l will say don't give everything to football players, don't. Give and withhold some. If you give everything to football players, you will go begging later. Give them some and keep some and then let's see how it goes.
Also Read: Waldrum Blasts Nigerian Media After Super Falcons Win against Botswana
Super Eagles have started well with two wins in the 2023 AFCON qualifiers which garden the hearts of Nigerians. What's your take on this?
It is good you are seeing your team climbing up, they are coming up. We are happy about it. It is good for us. My trouble is not just the team. My trouble is, are you resuscitating the team? The team has problems, you must take care of the problems. Once those problems are handled, you can then see better things to come.. l can tell you, our team have bright future, but we cannot do it if we don't take care of the problems around the team.
What are the problems you talked about, and what can be done to resolve them?
Nwosu: You see, it is not a one day thing. It is a case that has been there. They've has been there for a long time. They have to work on them. l am a football coach and I know my areas in football when it comes to problems. They should know the areas where they have problems, they should go after them and try to solve the problems.
Is the current technical crew of the Super Eagles competent enough? Can they make the desired success that Nigerians clamour for?
Nwosu: Crew or no crew, that's not my problem. They [the NFF] know how to solve their problems. They can solve the problems with or without the technical crew. But the thing is that we don't look inside to see the main problem that we have internally to see how we can solve it.
Copyright © 2021 Completesports.com All rights reserved. The information contained in Completesports.com may not be published, broadcast, rewritten, or redistributed without the prior written authority of Completesports.com.