Chukwuma Ubah, Executive chairman of FC Ifeanyi Ubah, has told Completesports.com exclusively that his players were 'specially motivated' before their 2-0 home win against Enyimba in a matchday-16 game of the 2019/2020 NPFL on Sunday, January 19.
Ubah was thrilled by his players' performance at the club's home ground in Nnewi after two goals, one in each half, by Uche Sabastine and Ikenna Cooper, sealed the victory for the home side.
The result meant the People's Elephant, who are current title holders and eighth-time Nigerian champions have lost on all five visits to FC Ifeanyi Ubah Stadium since 2016.
The Anambra Warriors have been clinical all season on home ground. They also put on show their quality on the road though without a win yet in eight away games so far.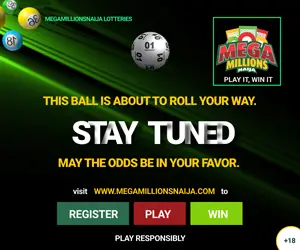 The FC Ifeanyi Ubah youngsters were tagged 'underdogs' prior to the visit of the People's Elephant for the Oriental Derby.
But the 2016 Federation (now Aiteo) Cup winners turned on the heat, producing one of their best performances to shock Enyimba and even their supporters.
"We run FC Ifeanyi Ubah as a close family. There is no discrimination here, everyone has access to everywhere and any where," starts the visibly excited FC Ifeanyi Ubah boss.
"Most important is the fact that we keep encouraging ourselves that we can do it. Even before this game, on Saturday, a lot of predictions against us were going round, with most of them not giving us any chance.
"But we kept to ourselves. We were even happy with the negative predictions because we believed that was going to turn to our advantage.
Also Read: Bewarang Wants Tough 2022 W/Cup Qualifying Group For Eagles
"This is because, there wasn't any much expectation from us while the pressure was on Enyimba. So, we were like 'underdogs' going into the match, and we had all the chances to go all out (without being under any form of pressure).
"You saw the game, we could have won the game 5-0. We lost three scoring opportunities before the first 10 minutes.
The club chairman added: "Talking about motivation, yes, the players are well motivated. The team is a well motivated side. The players are very proud of their brand and they see themselves as a family and I keep reminding them that this is just a part of the journey and that this is not, and never the destination.
"This is just a journey we are on, we haven't gotten to where we are headed to."
Asked if there was any special appreciation for the players following the big Oriental Derby win over Enyimba, the young club boss responded positively.
"Yes, definitely yes. As usual, one thing that goes for FC Ifeanyi Ubah is that it is a serious club.
"Once the match is over, the players get their allowances. In fact, I reminded them that 'it is here'. And you can see that one of our patrons also 'encouraged' them (financially).
"I told them that for my 'special' one, they are going to have it this (Sunday) evening because we are going to celebrate it properly."
Copyright © 2021 Completesports.com All rights reserved. The information contained in Completesports.com may not be published, broadcast, rewritten, or redistributed without the prior written authority of Completesports.com.