Allsportspredictions.com, one of our expert tipster partners, to view more of our Preview, and Prediction, Go here.
Match Preview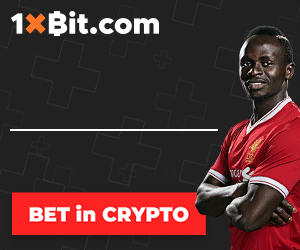 Fiorentina vs Juventus – Fiorentina have suffered four defeats in five Serie A (SA) matches, including a 4-1 loss to Sampdoria on Monday, as they seek a spot in Europe.
Despite this, team coach Vincenzo Italiano believes Fiorentina deserve to qualify for the UEFA Europa Conference League after losing a wonderful talisman this season.
Also Read: Real Madrid Vs Real Betis – Preview And Predictions
Duan Vlahovi's potential to return to Fiorentina is a significant discussion point, but the 'Viola' have their fate firmly in their own hands thanks to a stronger head-to-head record against eighth-placed Atalanta. Furthermore, only the two title contenders from Milan have amassed more home points than Fiorentina this season (W12, D2, L4).
Juventus will finish fourth without a trophy for the first time in 11 seasons, with their lowest points total since 2010/11. However, the club leadership is already planning for the next season, with Paul Pogba and ngel Di Mara being linked, after the poignant home farewells of Giorgio Chiellini and Paulo Dybala on Monday evening (D 2-2 vs Lazio).
Fiorentina vs Juventus – Betting Analysis
Though undesired, Monday's late equalizer clarified the position, and a point here would mean Juventus finished the season with more points away than at home for the first time since 1949/50. Only the most daring will write off Juventus so quickly, since they have only lost once on the road in SA action after conceding first! (W3, D2, L1)
Also Read: UEFA Includes Bassey In Europa League Team Of The Season
Players to watch: Nicolás González of Fiorentina has converted a penalty in three straight games, with three of his past four goals coming in triumphs. While all eyes will be on Dusan Vlahovi, they will also be on Alvaro Morata, who has assisted three of the Serbian shooter's seven SA goals in Juventus colours.
Hot fact: In none of the last 11 H2Hs, both teams scored after the break.
Fiorentina vs Juventus: Head-to-Head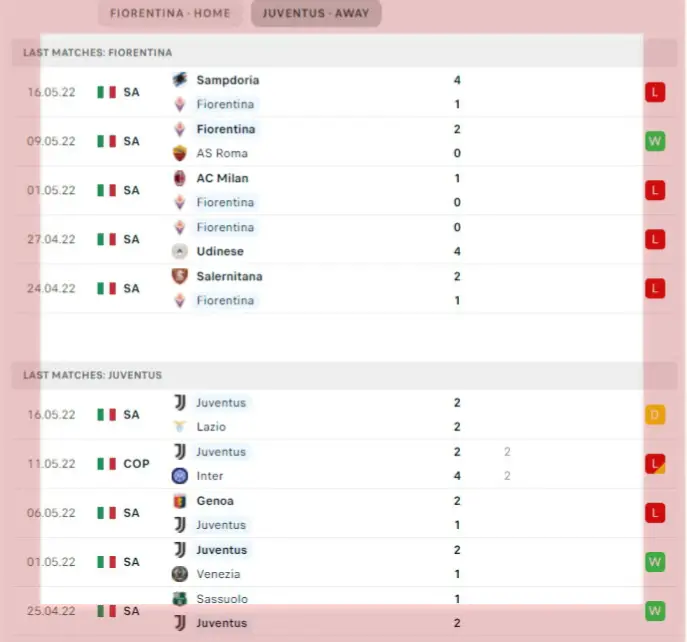 Our Prediction: Home To Win
For more of our Preview and Prediction, Go here.
Copyright © 2021 Completesports.com All rights reserved. The information contained in Completesports.com may not be published, broadcast, rewritten, or redistributed without the prior written authority of Completesports.com.