With Denmark making it to the semi-finals of Euro 2020, many are starting to believe that a repeat of the Danes' incredible success at Euro 92 could be on the cards. They take on England on Wednesday night for a place in the final, and although the English are favoured by those who bet on England v Denmark at Euro 2020, there will be plenty of hope in the Danish camp that they can cause an upset.
It's been a difficult tournament for Denmark in many ways, following the collapse of Christian Eriksen in their opening game against Finland. But with Eriksen on the road to recovery, the team appears to have been galvanised, and they are an extremely closely-knit group of players as a result. It would a wonderful moment if they could go all the way and lift the trophy for their teammate, and a similar achievement to 1992 would be met with glad hearts all across Europe.
As the 2021 Denmark team prepare for their date with destiny, let's take a look back at Euro 92, which was held in Sweden, and remind ourselves how the Danes reigned supreme.
Related: Euro 2020: Saka Will Be Fit For Denmark Clash- Southgate
The background
Of course, one of the most amazing things about Denmark's Euro 92 triumph was that they weren't even meant to be in the competition in the first place! However, the disqualification of Yugoslavia due to conflict in the region allowed for Denmark to take their place in the tournament.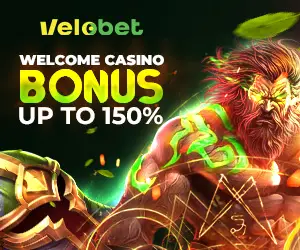 In many ways, the Danes went into Euro 92 with a bit of a free hit. Having missed out on qualification, the fact that they were suddenly drafted into the finals was a major bonus, and it's no surprise that they had a lot of confidence and belief.
Group stage
In those days, the European Championship finals were made up of just eight teams, and Denmark were drawn in Group 1 alongside France, England and Sweden. They weren't given much hope of progressing to the semi-finals, but after holding England to a 0-0 draw in their first game in Malmö, they gave themselves a chance.
A 1-0 defeat to hosts Sweden in their second game left Denmark needing a huge performance against France in their final group match. It was make or break for both teams, but Denmark produced a memorable performance, with Lars Elstrup's winner 12 minutes from time giving the Danes a 2-1 win to progress to the semi-finals.
Semi-final
It was the Netherlands who stood in their way. Having won the European Championships in 1988, the Dutch were highly fancied to get their hands on the trophy again, but Denmark matched them blow for blow in an entertaining game in Gothenburg.
Denmark took the lead after just five minutes through Henrik Larsen, and after Dennis Bergkamp had equalised midway through the first half, Larsen scored again to restore Denmark's advantage at half-time. The Danes looked like they might hold on for the 2-1 win, but Frank Rijkaard popped up with the equaliser four minutes from time.
Extra-time couldn't separate the two teams, and so it went to a penalty shootout, where Denmark broke Dutch hearts to reach the final, sparking jubilant scenes. Having scored that memorable winner in the Euro 88 final, it was Marco van Basten's penalty miss that sent the Dutch packing.
Final
Incredibly, Denmark had reached the final, where they faced Germany, who were understandably considered as the favourites to win the match. But the Germans simply never got going, and goals in either half from John Jensen and Kim Vilfort gave Denmark a memorable triumph.
The Danes came in for criticism over their time-wasting tactics, and the match was one of the turning points regarding the back-pass rule being introduced soon after. But none of that bothered Denmark's fans, who were left to celebrate a sensational triumph.
—
According to the Euro winner odds, Denmark are the least likely to win Euro 2020, but if they can channel the spirit of '92, anything is possible.