Logical: everyone who bets on sports betting wants to win. But for beginners in football it is not that easy to bet on the right team to win. That is why it makes sense to find out about good sports betting strategies before you start betting. Only those who bet according to a sound system have a realistic chance of good profits. In all honesty: football betting is only fun if you win – and that requires the right strategy.
In this article, we will see how to bet on football like a pro online gambler.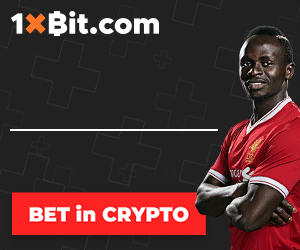 It all depends on the right sports betting strategy.
In principle, anyone can earn money with sports betting sites in Nigeria as long as there is internet access and the bettor is of legal age. The registration with online betting companies is free, and testing can be initially open a demo account or a bonus. Such a bonus is a gift to the new customer.
Sometimes you can get it without making a deposit, but that is relatively rare. If you intend to use different odds, you should register with several online betting providers like 1xbet casino. Of course, allowing the use of the incentive deals makes sense. Most of the time, the bonuses are for the first deposit, where your own money is doubled.
Once you have a good sports betting system, you can build up a nice additional income with just a few minutes of work a day and even a small fortune with reinvestment. People who bet professionally show that this is realistic. But they don't just put a little money here and there and use the first strategy they come across. Instead, they use different techniques for sports betting and provide a lot of expertise and experience.
Related: Cash Out Betting: What Should Bettors Know About Cash Out?
Successful with a suitable game and a suitable sports betting strategy
There are several important things to consider when betting on football it is successful. First, of course, you need an encounter that you can bet on. Even here, you need at least the approach of a strategy, and that is: You find a game in which probably no goal will be scored in the first half, about the appropriate knowledge that needs to be gathered. Statistics that can be found in large numbers on the Internet are best.
Of course, it is easier if you are interested in football yourself and don't have to look for such facts anymore. Then you can save yourself the trouble of collecting boring information before the analysis, and you can immediately see what speaks for and what against goals in the first half. But you definitely look at both teams' last games and see how many goals were scored in the first half.
Money should only be wagered if, after this analysis, the probability that the bet will be won is as high as possible. How much of the budget is placed on such a bet is your own money management question. The less, the lower the risk. Of course, the more you bet, the bigger the profit – with the odds of mostly well over 2.0, this is by no means to be despised.
It has been analyzed and found that a hit in the first half is rather unlikely, and 1% of the total budget is based on it. But what if the bet is lost? There is also a strategy for this: The stake is doubled, so you bet 2% of the credit. If the second bet does not work either, the stake is doubled again. This is the procedure until a wager is placed with a profit. That way, you will always go out at a profit.
Slow to success
Only those who carefully select the games on which bets are made and allow themselves enough time. The initial analysis should be exact and detailed to exclude errors as far as possible. Even if not every bet has to be won because the profit is secured by doubling, every loss is annoying because, on the one hand, it costs money. You cannot double forever until the budget is used up.
That is also why you should start with 1% at the beginning: This way, you can often double without causing a total loss.
Football betting against late goals
Following on from betting against goals in the first half, the strategy "betting against late goals" is discussed below:
This football betting strategy has several filters that a game must go through before betting on it. First of all, it shouldn't be a knockout game or a game with a clear favorite. It is ideal when two teams of roughly equal strength compete against each other. Then the next filter follows. One of the following scenarios should present itself:
the favorite leads with one goal
, and the favorite leads with two or more goals
a tie, and both teams seem satisfied
Then you look at the season statistics and try to find out how often one of the two teams scored one or more goals in the last five minutes of a game. If everything goes well, an "under bet" is placed on the highest possible odds in the 85th minute. It is, therefore, bet that no more goals will be scored. Depending on the bookmaker, league, etc., the odds should be around 1.40.
It is very important to get good odds and the right minute of play. If stoppage time is to be expected a lot, the sports betting time should be adjusted accordingly.
Conclusion on the sports betting strategy
In any case, sports betting providers have had to pay a 5% betting tax since July 1, 2013. When they do this, whether immediately when betting or when paying out winnings, is different. But there are portals that pay the tax on bets themselves. Some betting exchanges have certain conditions for this, such as combined or live betting.
It is simply unrealistic to avoid the tax on sports betting when betting in western European countries. Even if you stay in neighboring countries, you have to pay the 5% betting tax, unless you can find a betting exchange that does not pass on to the bettors.

Sportybet.com: Get Multiple Bonus and Enjoy the Fastest Payout In Nigeria.
Copyright © 2021 Completesports.com All rights reserved. The information contained in Completesports.com may not be published, broadcast, rewritten, or redistributed without the prior written authority of Completesports.com.