I am threading on dangerous ground. 4 young men work as sports journalists in Eagle7 Sports Radio. They all have an uncommon passion for sports and for broadcasting.
I am not even sure how many of them have academic qualification to be professional journalists. What I know in engaging them is that they are all brilliant chaps, and eager to conquer the world of sports journalism. One of them is actually an undergraduate studentstudyingAgriculture.
They have the skills we want in the radio station's sports presenters and reporters – good elocution, good diction and delivery,  good knowledge about diverse sports, investigative instincts, and the willingness to improve their skills and become the best sports broadcasters in the land.
I have been following their work by listening to most of their programs. They are building an impressive resume and expanding their listenership around Ogun State and online in the rest of the world.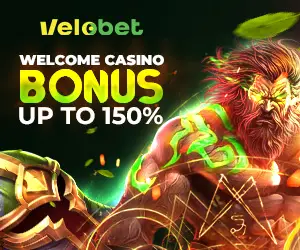 Also Read: Ike Sorounmu – Unfortunate Poor Treatment Of A National Hero! –Odegbami
Their work is well cut out – latest news, great reports, special interviews, sports commentaries, some analysis of matches and sports events, and plenty of Afro-centric music. In 10 months, they have been doing well. 
They have become household names in Abeokuta, with a rapidly growing number of followers, and are already enjoying some benefits of exposure in the media. It is an elixir that must be handled with utmost care else that 'power' to influence the listener starts to intoxicate like wine.
A few days ago, I heard two of the presenters on radio arguing whilst discussing their take-away from the second-leg match of the Super Eagles in Guinea Bissau.  It was going well until they started discussing Jose Paseiro – his competency, his choice of players and team tactics,questions about his credentials, and asking the public to vote to sack or to keep him. 

It was a serious matter. What the presenters were feeding their global audience with in their opinionscomes with a huge responsibility. To fire or not to fire a coach who has been on the job for only 9 months at their instigation is serious. 
My mind started to race with questions: with what authority are they selling that idea to the public?  With what authority are they taking a stand on a technical football matter that has serious implications if implemented? With what authority are they venturing into issues for which they have neither the experience nor the qualification?  
They were also discussing which players are to be invited or not; which players were to be fielded or not; how the team should play; what should be the team's tactics and strategy be. 
All of these are issues far beyond their mandates and 'authority' as fresh reporters and presenters within sports journalism.

Also Read: 'Jos And The Death Of The Field Marshall' – A Small Tribute! –Odegbami 
Not even most older journalists would venture into deeply technical area of football without been grounded and armed with years of experience or training. By the way, the analyst does not necessarily have to be a journalist.

Unfortunately, what has become the trend in sports journalism in Nigeria is that every 'Tom, Dick and Harry' with access to a pen or a microphone becomes as instant 'columnist', an influencer, a sports marketer, a sports administrator, psychologist, an analyst, an agenda setter, one whose views must be taken as 'gospel' or the world will end! That's how brazen and even arrogant several sportswriters have become.
Many have become commissioned agents for coaches and players, consultants to football administrators and clubs, and not on media matters but on how to fix matches and referees. They exist and we know some of them. 
It has now become acceptable and the norm to appoint sports writers as members of sports associations and even into federation boards and committees to share in the national 'booty' that funds in football administration are considered. In a once-glorious past, it was a taboo for journalists to mingle with administrators in any compromising manner. They worked independently of one another.
At a time, sportswriters became so 'powerful' that they actually were part of  interviewing and engaging a coach for the national teams. Today, Sports writers are in an unhealthy and unethical relationship with clubs to the detriment of the game. They promote and protect football administrators in office for a fee.

It took Ghanaian and British Journalists to investigate and unearth scandals of corruption in Nigerian football that were well known to most Nigerians. No Nigerian sports writer had the courage to do anything about the depths of corruption in the system. Nigerian sportswriters allow the rot to fester for as long as some individuals are living off it. One way or the other, we are all either participants or accomplices. Either way, all sports journalists now face and live with the dire consequences – lack of development in a sector brimming with talent and opportunities.

With the voice and power of society's watchdog silenced by greed, corruption, narrow interests, and absence of political will, and in the absence of professionalism, honesty, decency and morality in journalism, sport has to live with handicapped-associations, all trying to survive.

Also Read: Sport In A New Nigeria –Odegbami
The muted voices of sports writers have become poisoned bread fed to the incredible talent and opportunities in Nigerian sports.
Football, the flagship of all other sports, suffers the most. 
Some sports writers have become an Albatross to sports' growth in the country. They litter the sports landscape and, unfortunately, for now, determine the fate of Nigerian football. The tragedy is that those that are not engaged in the evil practice are in the minority, keep quiet and do nothing.
I played the game of football for well over a decade at domestic and national levels. I was coached by many foreign and local coaches during the period.
That may not be much, but surely, those are ingredients a sportswriter without those experiences can never buy in the market, learn in any class room, or appreciate with any depth. Meanwhile, those are my humble 'authority' to seat at the table of conversations on issues of players and coaches in football. 
Check out those persons that most international sports media houses use during matches and even as commentators. They are either drawn from the Corp of retired-players, or from the pool of the most seasoned of sports writers with deep experiences.  Opinions and views are then taken seriously.

There is a great deal wrong with Nigerian sports and with sports journalism.

Until we have a media that is not compromised, that is free of corrupting influences, that knows its limit and sticks to its clearly defined roles and responsibilities, that steers away from sports politics and areas over which it cannot claim 'authority', sports writing will continue to be a Jankara market for all-comers.

A fumigation of that sector is necessary. The problem is: who will do it?
Dr. Olusegun Odegbami, MON, OLY, AFNIIA.
Copyright © 2023 Completesports.com All rights reserved. The information contained in Completesports.com may not be published, broadcast, rewritten, or redistributed without the prior written authority of Completesports.com.