Netherlands legend Clarence Seedorf was in Nigeria on Tuesday as part of a two-day Heineken UEFA Champions League Trophy Tour.
Seedorf is a four-time winner of the Champions League, winning it with Ajax (1995) Real Madrid (1998) and AC Milan  (2003, 2007).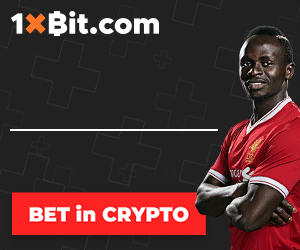 He is the only player in the history of the Champions League to win it with three different clubs.
The Heineken Champions League Trophy Tour kicked off with a press conference which was held inside the Lagos Breweries Bar in Iganmu, head office of Nigerian Breweries PLC, makers of Heineken.
Among those present at the press conference include Emmanuel Oriakhi, Marketing Director Nigerian Breweries PLC, Shade Morgan who is the Corporate Affairs Director Nigerian Breweries and Grace Omo-Lamai the Human Resource Director Nigerian Breweries PLC.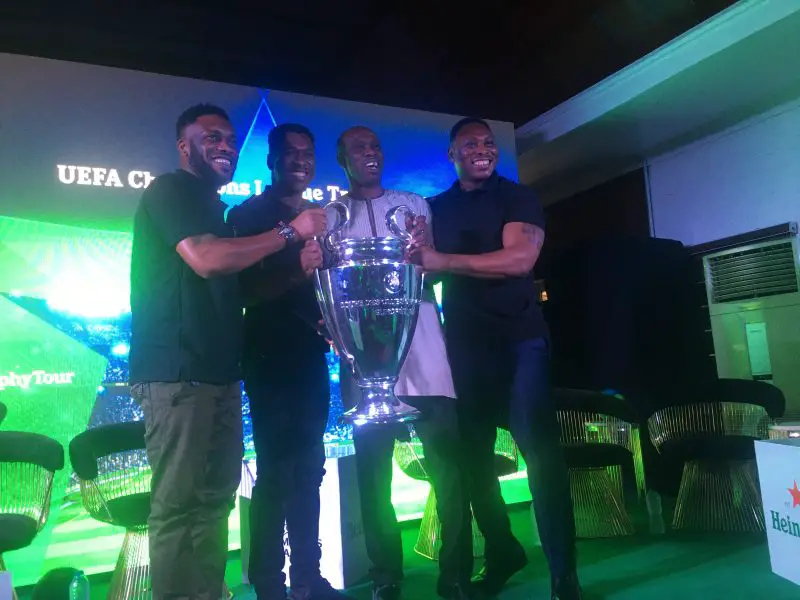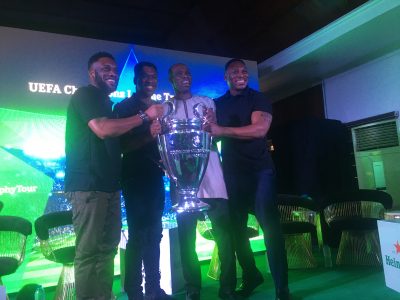 Left to Right: J.J. Okocha, Seedorf, Taribo West, Amokachi pose with the Champions League trophy
Also present at the press conference were Seedorf, Super Eagles legends Austin Okocha, Daniel Amokachi and Taribo West.
Also Read: 'The Pain Is Too Much My Heart Can't Carry It Anymore' —Ex-Eagles Star Emenike Down With Serious Illness
In her opening remarks, Morgan said:"We have an extremely distinguished gathering here it's so exciting and it's really an unforgettable moment for the Heineken brand.
"So distinguished ladies and gentlemen of the press, dear colleagues honourable guests and all of our friends here present, it is with utmost pleasure that I welcome you to Nigerian Breweries PLC, the home of the world's renowned beer Heineken in Nigeria. 
"With our other meetings that grant us this kind of rare opportunity to share revolutionary accomplishment and this particular occasion is not going to be any different.
"First of all I will like to express our sincere gratitude to all of you for being here with us as we kick off a momentous event and mark a special day as a global beer brand as Heineken brings Europe's elite football competition right here to Nigeria.
"It is with great delight that I officially announce the 2021-2022 edition of the UEFA Champions League Trophy Tour presented by Heineken."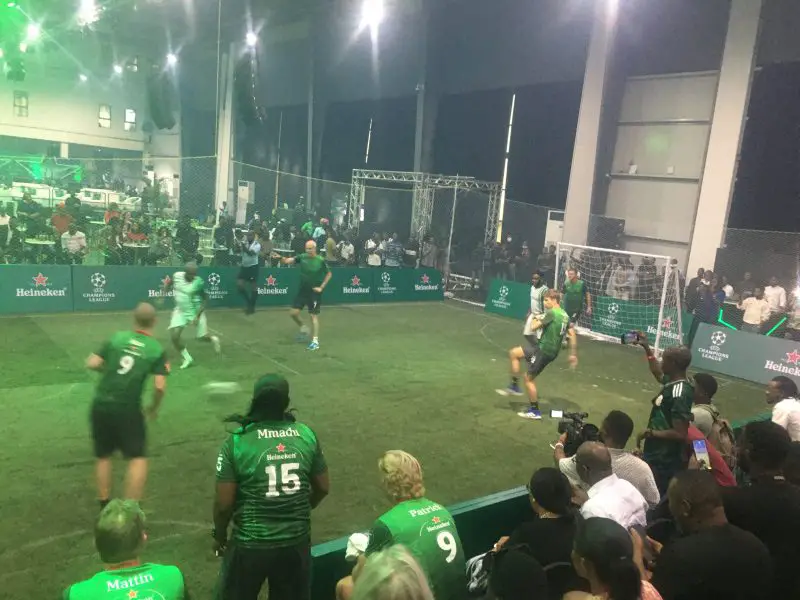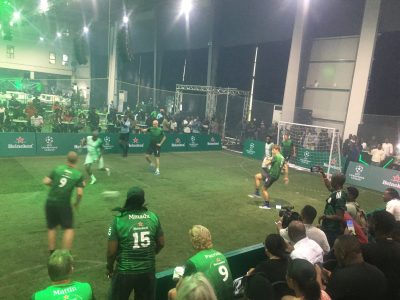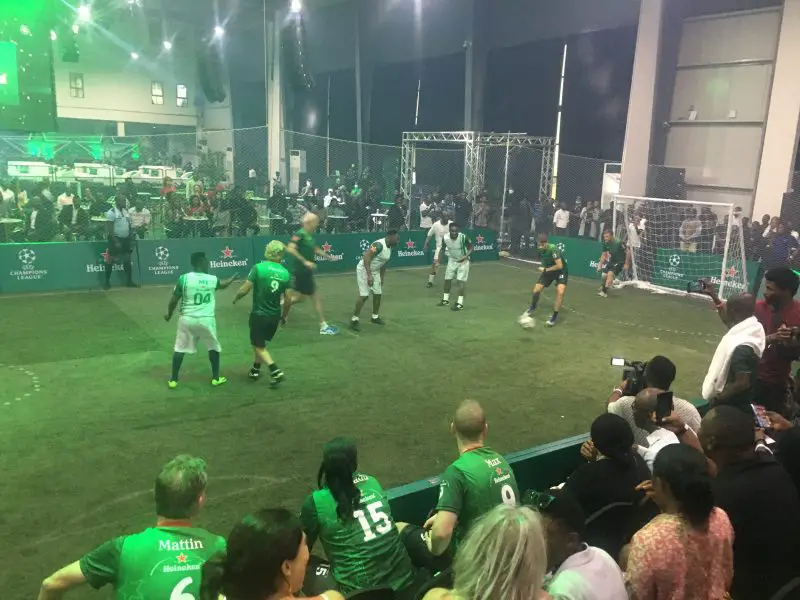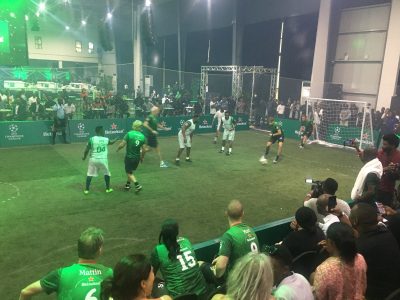 Team Nigeria vs Team Heineken slugging it out during the 5-aside game inside the Landmark Event Centre
In his remarks Oriakhi stated:"Once again a big welcome to everyone, indeed a very special day a special week for us. As always Heineken always has something spectacular for Nigerians and once again we are doing this. A lot of people argued that maybe the timing would have been more perfect concerning the disappointment Nigeria suffered a few weeks back.
"But we are resilient as a people and we are always positive and believe tomorrow will be better. For those of us still disappointed not qualifying for the World Cup we have the UEFA Champions League. 
"The UEFA Champions League is one of the best sporting event in the world and Heineken has been partners with UEFA for quite a while and in Nigeria we have been activating this for a very long period. On behalf of the executive board of Nigerian Breweries and the UEFA Champions League allow me to extend a warm welcome to all of you. I will like to thank Clarence Seedorf for being part of the Trophy Tour. Also a big welcome to our legends Daniel Amokachi and Austin Okocha."
And according to Seedorf:"Good afternoon to everybody, it's good to be home and an honour to be here with my brothers Okocha and Amokachi, we don't see often so it's good to spend some time together and be close to the people that have given us the ability to enjoy our career in a big way.
"We have the opportunity to bring this trophy close to those who never imagined or dreamt about getting close to the trophy. It's beautiful to send that message to dream big, work hard, stay away from drugs and be a person that believes in himself and this is how I came to realise my dream."
And after the press conference, the next stop for the Heineken Champions League Trophy Tour was the Landmark Event Centre, Victoria Island, Lagos.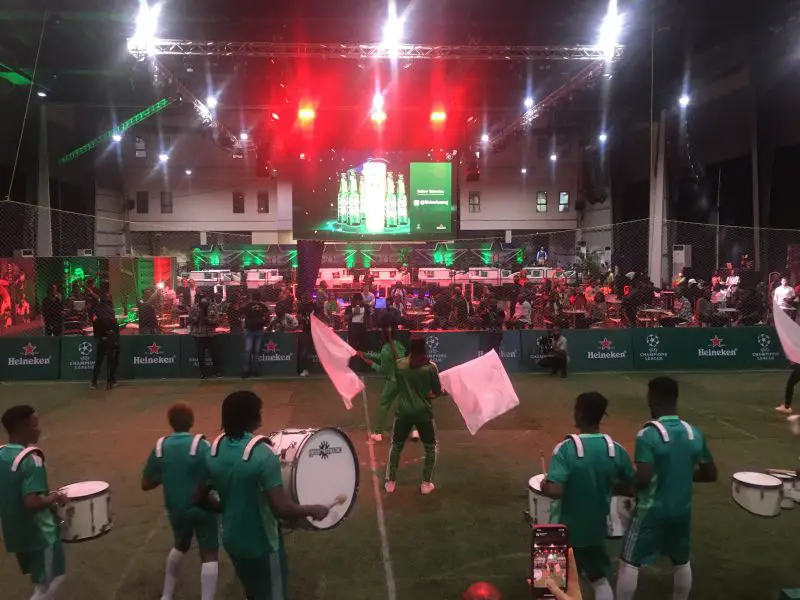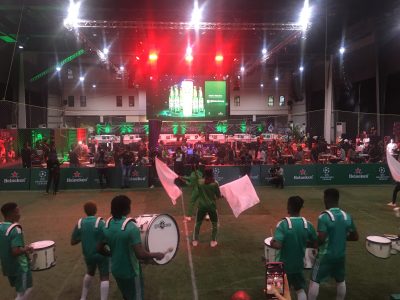 A band group entertaining fans at the Heineken Champions League Trophy Tour
At the Landmark Event Centre, a 5-aside game was played between Team Nigeria and Team Heineken.
Team Nigeria was made up of Okocha, Amokachi, Taribo, popular Nigerian artistes Dare Art Alade, MI and Davido who was the captain and the team was coached by former Super Falcon  star Rita Nwadike.
For Team Heineken Seedorf wore the armband and former Falcons midfielder Maureen Mmadu was the coach.
And after two halves of 15 minutes each, Team Nigeria won 8-6 with Okocha scoring six goals while Taribo and MI got the other strikes.
And for Team Heineken, Seedorf scored three of their six goals.
Fans also had the chance to watch the Champions League quarter-final second leg clash between Real Madrid and Chelsea alongside Seedorf, Okocha and Amokachi.
Prior to the start of the game between Madrid and Chelsea, fans had the chance to take pictures with the Champions League trophy. 
The Trophy Tour came to a close with a live performance by Reekado Banks and Davido.
Meanwhile, Seedorf will be in Abuja today  (Wednesday) for the second leg of the Champions League Trophy Tour.
By James Agberebi

Sportybet.com: Get Multiple Bonus and Enjoy the Fastest Payout In Nigeria.
Copyright © 2021 Completesports.com All rights reserved. The information contained in Completesports.com may not be published, broadcast, rewritten, or redistributed without the prior written authority of Completesports.com.