With more than one billion monthly active users on Instagram, it will surprise nobody to learn that more than 95 million images are posted every single day. With more dwindling attention spans and advances in technology, Instagram users aspire to consume an increasing amount of content in far lesser time than before. This makes it necessary for brands to implement certain established best practices to improve image posting strategy and boost engagement. Some insights:
Don't Post Pictures, Share Experiences, Instead 
Every day an average spends 53 minutes on Instagram, so when you take into account that the number of active users, it can easily mean that several million hours every day are spent in looking at the Instagram feed. The point to note that users are not looking out for pretty pictures or product photos pushed out by big brands, rather, they are looking for compelling images to deliver experiences they want to enjoy. If you do a quick scan of the Instagram accounts of leading brands, you will notice that the posts deal less with selling product features and more on delivering an experience that users will love. It stands to reason that potential customers would be more excited by seeing amazing photographs than photos of the camera equipment used to take the pictures. According to https://www.searchenginejournal.com, low-quality content will not only result in less engagement but may cost followers too.
Related: Winning Tactics To Get More YouTube Subscribers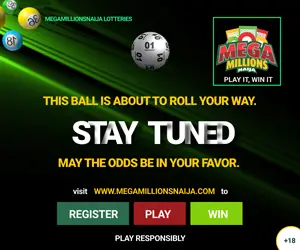 Identify Your Audience and Focus on Captivating It
Since nobody can make a product with universal appeal, you need to identify the target audience that is not only genuinely interested in your business but also has the commercial potential that will make the engagement worthwhile. By identifying the audience, you will be able to learn their demographics as well as interest and purchase behavior that you can use to reach them with content that is relevant, useful, original, and entertaining. This tactic can get you far better results that by posting generic content that you hope will please someone or the other. Once you can figure out what makes the audience tick, it becomes relatively easier to give them what they want to boost the engagement level. After you have been able to learn of the audience profile, it is important to be consistent with your messaging. There is a need to keep on delivering content that reinforces the brand image so that over time they will be able to identify better with it. Using the same filter consistently to give your posts a unique look can help to create more recognizability and memorability.
Generate Creative Content 
For your posts to stand out among the clutter in a user's feed, you need to post content packaged creatively. Remember, all the innovation does not have to come from your staff, instead, you can tap the creative resources of an army of freelancers who want nothing better than an opportunity to demonstrate what they are capable of. However, you need to explain to them what your campaign objectives are and what are the mandatory elements they need to incorporate in every post they design. Another great method of generating innovative content is to encourage your followers to generate content on a particular theme. Holding a contest, with attractive prizes, can be a very effective way of getting followers enthused. If you find your engagement levels not up to the mark, you can try buying likes from reputed social media marketing agencies like blastup.com.
Use Emotional Appeal to Engage 
When you are designing your content for posting on Instagram, you will no doubt be paying attention to the quality of the image. As important as it is, smart marketers use images that are loaded on emotion because their connection with the audience in invariably better. However, to be able to use emotion as a marketing prop, you will need to understand your audience very well so that you can figure out what appeals to them the most. However, typically, subjects like children, animals, the underprivileged, community development, aspirations, etc. can deliver the engagement you are seeking. Needless to say, your company needs to walk the talk. For example, if you have made a promise that a certain percentage of the product price will be contributed to the welfare of the homeless, you must ensure that the donation is made to a worthy cause. Using the images of the people whom your initiative is supporting can inspire customers and make them feel good about dealing with you. It also helps to establish your credibility and market reputation. You can also use Instagram posts to support a greater cause and encourage your followers to join in and form a community that cares.
Remain Relevant to the Audience
It may be obvious but far too many marketers lose focus and start posting content that they like but which are removed from what the target audience is looking for. It is vital for marketers to always remain relevant to the audience irrespective of compelling reasons for them to deviate because only relevant content will be noticed and remembered by potential customers. The more the relevant the content is the more the audience engages with it and shares it with their friends. It can help if marketers can identify trends when they are formulating their campaigns because they are likely to receive more attention and generate feedback and shares. The more the number of shares, the more the content gets exposure and creates opportunities for generating followers. Some other proven ways of staying relevant are following the changing seasons, annual holidays, celebrations, cultural and sports events, elections, etc. That content needs to add value to users is something no marketer should ever lose sight of.
Conclusion 
Consistently creating a high volume of creative and high-quality content can be a real challenge for marketers, especially if they are in an industry where attention spans are short, and the marketing environment keeps on changing fast. Instead of taking the entire load on their shoulders, marketers can think of many innovative ways of involving their followers to contribute content that is likely to check all the boxes regarding relevance and engagement.
Copyright © 2021 Completesports.com All rights reserved. The information contained in Completesports.com may not be published, broadcast, rewritten, or redistributed without the prior written authority of Completesports.com.