Former Nigeria defender, Sam Sodje, in this interview with Complete Sports' FEMI ASHAOLU, expresses his concern over the Super Eagles' defence line ahead of their first Group D match at the 2021 Africa Cup of Nations against the Pharaohs of Egypt on Tuesday January 11.
The former centre-back reiterates that the Eagles boasts great defenders who are individually talented, but need the vital coach's input to make them play as a team. And he tasks interim coach, Austine Eguavoen, to do the needful for the team to excel in Cameroon.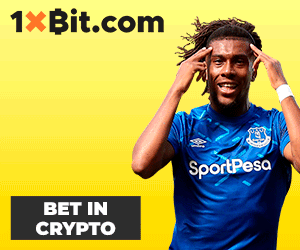 Complete Sports : Super Eagles' defence has been a source of worry for some time now. And they will be facing some of the best attackers in the continent at 2021 AFCON in Cameroon. What do you think?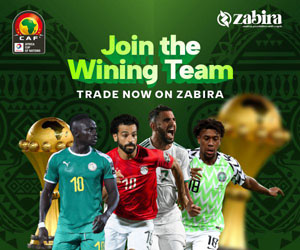 Sam Sodje: It's not the defenders, I think we've got a couple of good defenders personally because they play for some good clubs. I think it's a system or the coaching system that needs to get the defence or quality of defence, you have to defend properly. That is our problem. I dont think we have problems with the defenders themselves. Though, yes, we might be lacking the normal Super Eagles defenders that we used to have, but at the same time, if you ask me, coaches whose job is to coach on how to defend, that is what we are lacking.
And let's not be negative, we've qualified, even though the preparation is not good, we've qualified and we are looking to be positive to be able to support them, but the truth of the matter is, without a good, solid defence line or a defensive link, you're not going to win anything in any tournament and that is what we are lacking, so that is my point. I've heard Eguavoen talk, he spoke well. Hopefully, he can get a clue that can put that defence line in shape on how to defend properly.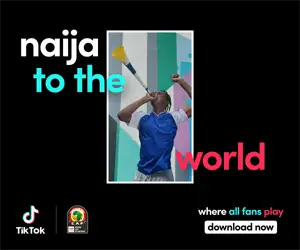 Don't you think the time might be pretty short for Eguavoen to rejig the defence? The team hasn't played a competitive game since he took over. The first competitive game the Eagles will play under him since he took over in interim capacity will be against Egypt at the tournament?
These are top players, these are very good players who play in big clubs and they are very smart. When you know what to do as a coach and you pass information, it doesn't take a smart professional two days communication to know exactly how you want him to play. Yes, they might not be perfect, but they will know exactly how you want them to defend. What you expect of them? I think in two/three days, I'm talking from experience, in two/three days, they'll be done, it might not be as perfect as you want them, but they will know how to defend properly.
You said earlier that we might not be going to AFCON 'with the normal Super Eagles that we used to have', do you think this particular defence is one of the weakest that we would be taking to AFCON in recent times?
These players play for good clubs, but as a team we are weak. As a team, not the defenders. As a team, I think we are very weak at the back and that is why having a protection from the midfield is very important. We don't have a system on how to defend properly, we are not disciplined and that's my fear, but let's give Eguavoen a chance, but you cannot give what you don't have at the moment. This team doesn't have what it takes to defend with discipline and I think that is what we need to work on. Because to win anything, as I said before, you have to be balanced at the back.
Also Read – AFCON 2021: Umar Capable Of Leading Super Eagles Attack –Ekong
As an ex-international and Super Eagles player, let's look at the defenders individually. Ekong hasn't had a fantastic season at Watford, he's been blamed for a couple of errors at the back. Kenneth Omeruo who is poised to partner Ekong at the back has played few games for Leganes this campaign. Ebuehi too didnt start well at Venezia. We have Olisa Ndah who is just called up, we have Zaidu Sanusi and Jamilu Collins, Semi Ajayi. Apart from the Eagles being weak at the back, some of them may be lacking the experience as well. What do you make of that?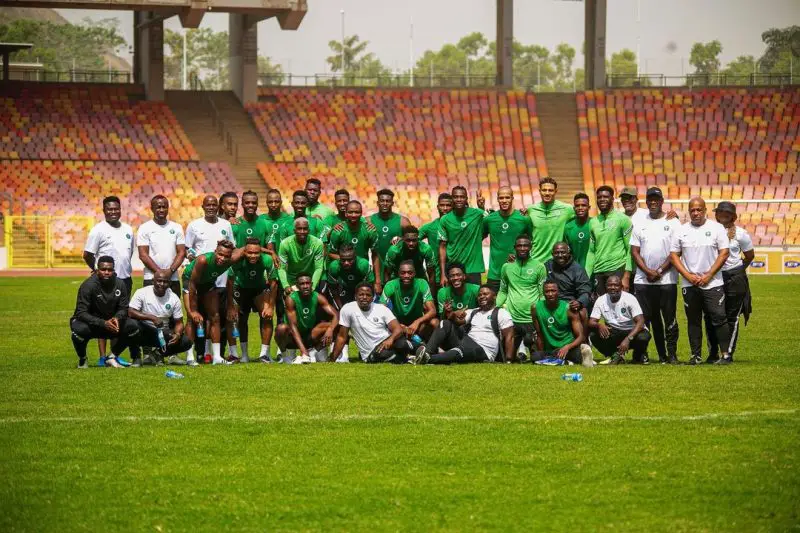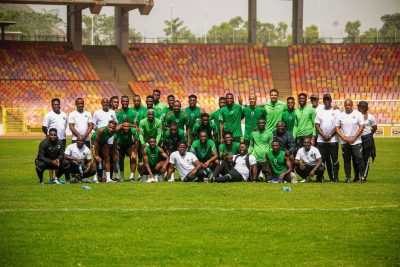 That is a great question and I think your question just says it all. These guys are not experienced, no jokes. We are struggling, but from experience. I can tell you, with the right coaching, with the right information, the weakest player becomes great. I know it for a fact. It's what you do to a team, not just a player. As a team, they need to know how to defend. To cut story short, I personally think our technical crew can help us triumph or they can let us go down because we've got enough good players that can defend as a team. As a team, that can get us the result. These players individually are struggling, but the technical crew, they've got a lot of work to do.
Also Read – AFCON 2021: Profiles Of All 24 Teams – Star Players, Coaches, Tournament Feats
Okay. Let's look at our first opponent in Group D, that is Egypt. Super Eagles are going to face a monster in Mohamed Salah. As a former defender, what do you think we can do to stop him? Apart from Salah, there are also other players in the Egyptian national team that can also do the damage. But the attention will be on Salah. How can we stop him on Tuesday?
I really think it's going to be a very, very tough game. I think we've got up to seven to eight players who play in the same league. They know themselves well, so it will be a tough game. Yes, we'll have the attention of Salah, but if we have the attention of the team as a whole on how to defend properly, I think we'll do better and I think we still have a strike force which can get a goal. So what will let us down in AFCON will be our backline and the way we defend, that's always been our problem, even when Gernot Rohr was here.
I've been saying it, that we need a sound defensive coach who can impart how to defend properly as a team in our national team. We've been struggling with that for years, even with Gernot Rohr. So, Eguavoen has to work on that. The game against the Egyptian team will be a tough game but it's like a boxing game. On Tuesday in the ring, you wouldn't know what to expect. I know they might be under-rating us because we've got these problems, we might turn up a different system and we might shock them.
But at the same time, we have the hope, it's not nice for a country like Nigeria to be hoping, we should be able to know exactly what we are doing. But at the moment, I think we are struggling, but Eguavoen has got work to do. I wish we have the time, let's just pray, I don't like using the word 'pray' as well, it's just about hoping to see what happens.

Fastest Paying Betting Site in Nigeria
: Grab your 140% First Time Deposit Bonus Now —
www.Sportybet.Com
Copyright © 2021 Completesports.com All rights reserved. The information contained in Completesports.com may not be published, broadcast, rewritten, or redistributed without the prior written authority of Completesports.com.