In this interview with Bundesliga International media, Borussia Dortmund's teenage attacking midfielder and USA youth international, Giovanni Reyna, talks about his career at the Bundesliga side.
The lad who will turn 18 on November 13, 2020 started from Dortmund's U-19 team after joining from the academy team of MLS side, New York City FC, in July 2019. He was promoted to Dortmund's first team in January, and has become an important player of Lucien Favre's team.
He made his Bundesliga debut in Dortmund's 4-3 win against Augsburg in January, this became the youngest American to feature in Bundesliga match, at 17 years 66 days old. That record was earlier held by Christian Pulisic, also as Dortmund player.
The youngster then netted his first professional goal when Dortmund lost a German Cup Round of 16 game 2–3 to Werder Bremen, and bagged another record – the youngest scorer in the competition's history.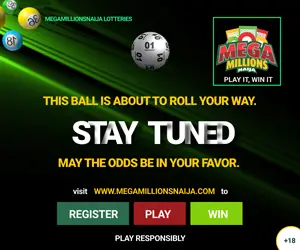 Reyna who has featured in the Dortmund's all three Bundesliga games so far this season, scoring a goal and bagging four assists, says he is in the right environment and hopeful of achieving a lot more with the BVB.
Also Read: Bundesliga Matchday-4: Top Scorers Haaland, Kramaric Go Head-To-Head As Hoffenheim Host Dortmund
Tell us about your life right now?
"Yeah, I'm growing up fast at the moment, there is a lot coming my way. My mom is luckily here now, so she is able to help me with everything I need, but in terms of on the pitch and off the pitch also there is a lot of stuff happening. Sometimes it can be a bit overwhelming but I say this
often, I have a lot of people around me so I'm enjoying it all ."
How is it going for you, personally?
"Yeah, so far this season I've had a good start, firstly, and the team has
had a decent start too. You know, we just have to keep it up and try to get as many wins as possible. I've had some good games, I've had a lot of time to learn, some goals and assists and obviously I've just tried to help the team win, so it's been a successful few games so far and I'm really looking forward to the rest of the season."
How was it to score your first Bundesliga goal?
"Yeah, it was nice. We had some fans back. I scored my first goal last year but finally to get my first Bundesliga goal at home with some fans was really, really amazing, so hopefully I just have to score some more and keep on going."
Did you know that your first goal was the youngest goal in the history?
"No, I never really thought about it but now that I think about it, two 17-year-olds that should be the youngest goal ever, so yeah that's cool. Obviously, I get along with him really well, he is one of my good friends so far here and he's only been here for a few months, so on and off the pitch we have a good chemistry. I'm really happy to have him here."
How is your relationship with Eling Haaland?
"I just think we came into the first team at the same time, obviously him getting bought from Salzburg and me getting promoted. Ever since then, we kind of looked at each other, saying we don't have as many friends as the other guys do, so we talked to each other right away and got along. On the pitch also, he kind of just told me what he likes and I can play into his strengths, so he told me just to play the ball in behind and I really saw
his speed right away and you can see it's paying off. That chemistry is working and I am just trying to make the whole team's life easy and especially his."
It seems like one of the biggest bromances in football, right?
"It's crazy to think about it, when you compare it to football because
football is such a huge thing, you've so many huge players, and to be one of the bromances is crazy to think about. But I just think it's all natural, nothing forced, maybe some of them are forced but with me and Erling it's all real and feels natural. We felt love since day and I think it's showing off on the field too, so it's cool to hear and hopefully we can create more
goals together."
Does Eling still drive you through the city?
"Every now and then, when I need him, but I have other people also. But I'm sure when I need him to take me around, he'll definitely take me. He is a safe driver, he is giving me some tips because I'm doing my licence right now too. He told me once I turn 18, he's not driving me anymore, because I should have my licence by then but hopefully the next month of him driving me should be fun, so it's good to have him."
At the moment there are 10 US players in the Champions League. What does that do to the USA's ambitions?
"I think it's so exciting for all of us to have so many Americans, even if we're not all playing, in a good environment day in and day out. There are guys at Barca, guys at Juventus, guys here in Germany and of course Christian in London. There are so many guys with the best players in the world, learning every day and it's still a young core group. I know we're all really excited and hungry to get together, finally put all the pieces together and see what we can do."
Tell us what it was like when you were choosing Dortmund?
"There were a few teams which were really interested and I had interest also, but I was so young and it all happened really fast. I had a few good tournaments with the national team and they saw me, then the interest kind of came out of nowhere and came quickly. I think I was 14 at the time, or 15, when I realised that there was a possibility to go to Europe and yeah, I just came here and Christian was here at the time and everything he was doing at the time put it in my head that I could do
great things here. Everything about Dortmund and the opportunities they had, giving young players playing time, playing in the Champions League and all of the biggest competitions. They made it feel like home from day 1, made me feel like I was really wanted here, so it has been a perfect decision so far."
You parents allowed you to choose yourself?
"I think it's always talked about but my dad works in football, so the main thing with them is, they are my parents and want what I want. They let me take this decision on by myself. Obviously, they gave me advice but they put me out there to see what I wanted to do and of course I picked Dortmund."
What did you get from your father?
"I think it was little things every day that I probably don't even remember, but just the constant talking about it, being around the game, being involved, him coming to my trainings and matches and just giving me little tips that I've slowly put in my head when I was 10 year old. Slowly I got more mature and he kept on giving me advice, whether it's about turning, effort or so many different things he's helped me with. Nothing that I can really point out but without him I definitely would not be here, I can say that."
And what about your mother?
"She understands the game, of course, and she helped with that too but she was more on the effort/taking care of my body side, eating the right stuff, getting enough sleep and of course school, so she pressured me more about that."
What do you know about the classic clash against Bayern?
"I've been a part of two so far and they've both been really tight games with a lot of quality on both sides. I think both teams know that whenever they play each other it's going to be a battle and we both want to win so badly. It's going to be a tight game and I think we're going to have to have a really good game to beat them because they won the Champions League and are a top team, but in the last game they barely beat us, so I
think we're definitely right there and can beat them next time."
How important is this game in the title race?
"It's really, really important, I think because a team like Bayern rarely
slips up, so we just need to try to take as many points as we can from every game and obviously to take three and for them to lose three against us would be a huge plus for us. We still have games to focus on now but once that game comes closer, all eyes will be on that game."
Bayern also have a lot of youn players. Anyone you're keeping an eye on?
"Obviously, being young and playing at Bayern, it is very difficult to break in there and they must have quality, I haven't seen much of them yet but I'm sure Bayern will give them a chance and whether they will take the opportunity or not. I've seen a few guys have scored some goals and had some assists and I think it's exciting for me and Jude and all the other young guys to see other young guys doing well, I think it's exciting for the next generation to look forward to it."
How much are you looking forward to the Revierderby?
"Yeah, unluckily, I got injured last year in warm-ups when I was supposed to have my first start and I was really excited for it. I think with this game, you can never know what will happen, it is a derby and they're going to give their best and so are we. It's always a tough game from seeing it on TV and I've watched it many years, I think both teams know they have to be at their best to win."
How important is Axel Witsel in midfield for you young players?
"I think Axel, not only him but a lot of the older guys, give a lot of
freedom to us young guys up top, I guess you can say the young guns as everyone is saying right now. Especially me, sometimes when I play in midfield, me and Jude, I think it gives us freedom to have such a solid defensive midfielder under you. He is always giving us advice too and it's really awesome to have him and many other guys who are veterans to
help us out."
Many Americans have already played in the Revierderby, but none have scored. That must be your aim, right?
"Christian and Weston have never scored? That's surprising, I thought
Christian would have scored, yeah it's not only this game but I try to
score and have assists in every game, but of course, this game has a little bit extra to it. To be the first American to score in this derby would be cool, I'm surprised to hear that neither of them had scored, hopefully I can score but the most important thing is to get the win."
Is it cool to be in the history books with records?
"Yeah, every time is cool but I'm staying focused on what is most
important.
Copyright © 2021 Completesports.com All rights reserved. The information contained in Completesports.com may not be published, broadcast, rewritten, or redistributed without the prior written authority of Completesports.com.