In this interview with the Super Eagles Media via the team's YouTube channel (Nigeria Super Eagles), Sam Sodje, who was capped four times by Nigeria between 2005 and 2009, speaks about the impressive new-look national team setup – one of the reasons he will convince his nephew, Tai Sodje, to choose Nigeria over England for his international football.
The former right-back who starred for Brentford, Charlton Athletic Notts County , among other English clubs, also talks about giving back to football, starting from Delta State, Nigeria, were he started.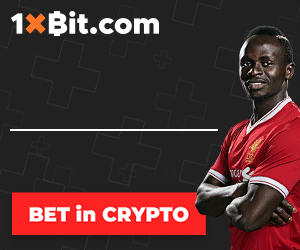 You are now a member of the Board of Delta State Football Association. What brought that about?
Sam Sodje: Well, I've always wanted to do something like this. I've always liked to be a pioneer when it comes to life after sports. Not just because I am footballer, I think I had gone for the education to be an administrator, to be able to change the game from the boardroom.
So yeah, the dream comes true and I think it's a new opening for players to know there's life after football and that you can do other stuffs apart from coaching or being an agent. I'm looking forward to giving back, but in a different kind of way.
Can you share with us your most memorable moments as a Super Eagles player?
Sodje: I think every moment was memorable because as I player who grew up in Nigeria even though I was born in London and brought to Nigeria, I wanted to play for Nigeria – it was a dream for me.
Also Read: Akpoguma Elated To Link Up With Super Eagles
So from the first day I got invited, it was memorable for me and I was happy to be a Nigerian. At the same time, I didn't play too many games because of my injuries. But getting to wear the colours of Nigeria was a dream come true and every game, every time I was in camp was a great time for me.
How does it feel having all your brothers play football?
It's a [Sodje] family thing. Growing up, we were always good in sports. Our nephew who was going to be a star was already making waves. Sports is what we really thrived on and it's a pleasure to be in a family where sports is the big thing.
The Super Eagles finished third at the AFCON last year. What do you think about the team?
I think we should really be pleased to have these players. I think this is a golden generation, in my opinion, with lots of talented players. Hopefully, we can get the technical crew that can match the talents that we have and hopefully, we can go all the way to fulfill our potentials with these talents.
I've seen them play live, and I've seen young players coming through – a lot of them. I think after the 90s team, this is the best generation we are having at the moment. I'm looking forward to them playing together and hopefully winning stuffs.
Talking about winning stuff, there are qualifiers in November but before then, there're two interesting friendly matches against African champions Algeria who beat the Super Eagles in the semi-finals last year in Egypt and of course Tunisia whom the Eagles beat in the losers final?
Sodje: I'm very happy. I will say kudos to the NFF because , before, we went to play some teams in Europe when we're preparing for African Cup of Nations. I think the NFF have got good advise in that it's better to play African teams when preparing for African tournaments. And playing against the champions is a good one for our football.
So I'm looking forward to it – it's going to be two good technical games and they will be good tests for the Super Eagles.
What do you think tactically about the Super Eagles?
Sodje: I'm beginning to feel positive about it, you know. From my experiences in the team, I will be honest with you, my experience coming to play for Nigeria, I think we need to get a system where we know this is our system. Not just the players coming to play with their abilities alone.
I think with a good coach, hopefully, we can get a system that the national team can adopt and will be recognised with. Then we can get players that can fit into the system. So technically, I think we still got more to do and I think the manager will tell you the same. We got a new coaching crew now, and hopefully, they will make a difference. So I'm looking forward to seeing what happens now because I think we've definitely got the players to beat any side in the world, but we need to get it right technically.
What do you think about this move to always get players who are partly Nigerians involved and trying to tell them that we've got a big project in our hands and they can be part of it?
I think what the current NFF board have done is to make the Super Eagles very attractive again so that players from abroad will want to come and play. Those days were gone when the players complained about finance or the way things were being run – I think things are being run better now.
So, it's easier to convince players from abroad to come and play for Nigeria. But at the same time, I don't think Nigeria should be begging any player, but it's nice to approach such players.
I was born in Nigeria as well, so we are all Nigerians and they're qualified to play. So I think it's a good step for them to approach such players but at the same time, we need players that want to play for Nigeria.
The Super Eagles is more attractive now, and more professionally run which is a kudos to the NFF. I'm looking forward to seeing my nephew in the Super Eagles and I'm ready to convince him because we have a good setup in Nigeria at the moment.
Can you tell us the name of your nephew?
Tai Sodje. He plays for Manchester City. He's 17 years old – a top striker. I don't need to sell him, he's going to sell himself. He scored a hat-trick last weekend against Liverpool U-18. He is different from me because I grew up in this country while he's only been to Nigeria once. He's more of an English boy but he's got uncles like myself that can tell him how a dream can come true playing for Nigeria.
What do you make about the new Super Eagles jersey?
It's a very good one. I think the NFF under Amaju Pinnick is doing great trying to sell the national team to the world with good kits. They are making the Super Eagles look good and attractive and everyone want to identify with the team.
I'm based in London and I know how the English love the Super Eagles kits.
What will be your word to Delta people and players in the grassroots now that you are on the board of the State's FA?
Sodje: I grew up in Nigeria and played from U-12 all the way to professional level and I think I'm in a position to encourage those in the grassroots that they can play football and also be educated at the same time which will help them after the game.
I also want to say thank you to the state governor, the sports commissioner, for giving me the opportunity to serve and believing footballers like me can get involve in the board to help change the game.
So, I'm looking forward to nurturing some young kids coming through and putting a platform for them to step up to the highest heights.
Copyright © 2021 Completesports.com All rights reserved. The information contained in Completesports.com may not be published, broadcast, rewritten, or redistributed without the prior written authority of Completesports.com.