It has been a whirlwind journey for 20-year old striker, Jordan Attah Kadiri. 12 months ago, he was a trialist at Nasarawa United in the Nigeria Professional Football League (NPFL), but today, barely 11 months later, he's gone from there to Sweden and now on the books of Manchester City though the English giants have farmed him out to Lommel SK of Belgium.
In this exclusive interview, Kadiri tells KAYODE OGUNDARE about his remarkable journey from obscurity to stardom….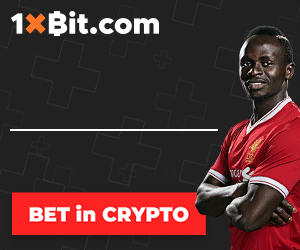 Introduction?
I'm Kadiri Jordan Attah. I play for Lommel SK of Belgium though I'm signed with the City Group. I'm from Kogi State. I left my former club Ostersund FK of Sweden about three months ago for Lommel SK which is owned by Manchester City.
Growing up?
Kadiri: I was born in Abuja but growing up in a family which was supportive but not financially buoyant was not easy. I struggled to even get football shoes and my family said they knew I had the talent but the funds to help was not just there. I kind of understood them because it wasn't as if they didn't want to do. They couldn't register me in a football Academy like most of my agemates. They were just handicapped. I was captain of my primary and secondary school. After secondary school, I decided to face football squarely, university education can wait for a later date.
I played in a youth team and we registered for the FCT State League. We played like five games and I scored 15 goals so Nasarawa United, a Premier League side, saw me and invited me over for trials. I spent a week with them and in a practice game, because of my small size they put me on the bench. 10 minutes to go, the coach decided to bring me in and I scored two goals and made one assist so the coach never dropped me again. I scored lots of goals. In one training game I scored seven goals and everybody said this small boy has got something special.
From Nasarawa to Sweden?
Kadiri: I was in Nasarawa United for six months then I got the chance to go to Norway but it didn't work out so I stayed back. Not long afterwards, another offer came and my agent said it would be a good time to move so I left Nigeria for Ostersund, a first division team in Sweden.
When I got there, first training I scored four goals. After the first week, I had scored 13 goals so they made a decision to sign me. I was sleeping when my agent called to say they're signing me. I was happy to come to such a big club in Sweden on my first try. At the beginning I was coming off the bench but then the coach saw enough and gave me my first start. I scored and second start I scored again so I maintained the tempo because I joined them like 10 games to the end of the season. I scored three goals in five starts and everyone was happy.
Also Read: INTERVIEW – Etim Esin: Eagles Need Playmaker Who Can Make Things Happen, Plus Great Bench
A lot of teams started asking about this boy who just came from Africa and was playing with confidence and scoring goals. They reached out to my manager but when he told me I replied that I signed for four and a half years and still have like four years left so I will like to respect my contract with Ostersund. They needed me and treated me well. When I went to Nigeria on holidays, they called to tell me I will be given the no.10 shirt for the new season. I was pleased and really appreciated the gesture because I knew they were entrusting me with huge responsibility.
When I got back from holidays, I started wearing the no.10 jersey and scored nine goals in eight games. In a Cup game, I scored a hattrick and everything was looking up for me. Big clubs like Anderlecht, Club Brugge, Las Palmas started coming for me.
How did Manchester City came calling?
Kadiri: Even though my mind was with Ostersund because I'd found a family there, I knew I had a tough decision to make. The club was going through a financial crisis and needed a cash injection or else they'll go bankrupt. I told them 'hey guys, not like I want to leave or something but you need money and I want to help. If a good offer comes, why don't you take it?.' They're like family to me and still stay in touch till now. I still get calls from the Sporting director, the other players and the fans showed me lots of love. I left in order to help the club stay afloat. I didn't want to see them go down. I know I have a home there anytime I go to Sweden and who says I may not even go there to play again someday?
Lommel SK, owned by Manchester City showed interest and shared their plans with me and I was happy to move there to play. Now, I'm a Manchester City player.
Who's your role model in the game?
Kadiri: Odion Ighalo, no doubt. He's my good friend and older brother to me. I have his jerseys in all the club's he's played, including at Manchester United. He's a top guy. We have the same agent too and he's always asking about my welfare. We talk on video calls and he shows me nothing but love. I like his style of play and the person he is.
Comparison with Daniel 'Da Bull' Amokachi yet?
Kadiri: Oh yes! I get that comparison a lot. When I wanted to go to Club Brugge, that was what came up in most conversations. The fans were excited that the new Amokachi was coming. Even at Lommel, they call me the 'young Amokachi'. I said Ighalo was my role model because I loved his kind of person. He's a wonderful human being but the player everyone compares me with is Amokachi and I'm honoured. It is a good feeling though.
National team call-up?
Kadiri: I want to play for Nigeria definitely even though I've been called-up many times and dropped each time for reasons I don't understand. I would make the 30-man list but when final squad is called up I won't find my name. Yet, I would be called again the next time the squad is being assembled. I was to be invited for the last U-23 team but my club insisted I have to stay and because I just joined them I had to stay and cement my spot in the team. I've been disappointed many times but I will be willing to come anytime I'm invited because that is my country and I love it passionately.
Also Read: 'You Will See Why We Signed Him'- Spartak Moscow Chief Gazizov In Awe Of Moses' Quality
What if Belgium or Sweden comes for you?
Kadiri: I think I will take my chances with Nigeria. The joy of wearing the green and white will make my family immensely proud so I'll work very hard and wait for the call from Nigeria.
Strength and weakness?
Kadiri: I think the ability to see a goalscoring opportunity before it becomes clear to others, power, strength and pace are my strengths. I'm all-business once I get on the pitch and always want to win. So, in order to win, I give it my best shot always without holding back.
I will say my weakness is my left foot. It's not as if I can't use it at all but I think I depend more on my right for goals and guiding the ball and I would like to use my left more than I presently do. Of course I've scored some really beautiful goals with the left foot but I think that's more like using the foot on impulse, not deliberately because in training I barely use it. So I need to work more on it.
Next three years?
Kadiri: I see myself playing in any of Europe's top five leagues in Germany, Spain or France. I would love to play in the English Premier League but not playing international football would affect that. I hope I'm able to merit a call to the national team in that time to be eligible to play in England. The Premier League is the best league where everyone can get to see you play but I still hope it will come to pass so I can play in it someday.
Life in Belgium?
Kadiri: It's been good, I must confess. Things have happened so very fast for me. In the space of 11 months I've gone from one big club to another and the future is looking so very bright for me. It's been God all the way. This is just my first year in Europe but it has been good. Lommel SK is great. The trainer, the other players and everyone at the club have been nice to me so I feel very welcome.
Getting personal?
Kadiri: After trainings I come home and relax on my bed. Most times I'm on the telephone with my mum. I sleep a lot and then I play video games and watch football or movies. I actually watch a lot of football and only watch movies when there are no games on television.
The feeling of loneliness is always there because back home we are always in and out of each others homes as friends and families but it is entirely different here. You find yourself spending a lot of time on your own but I'm used to it having lived in Sweden even when I was just coming straight from Africa.
What has helped me the most was the mentality I brought from Nigeria that I must succeed at all cost no matter what it takes. I can't afford to go back home empty-handed because I know how tough life was while growing up. If loneliness is the price to pay for success in Europe, so be it. I already told my family I have to forget you guys for a while and face life out here on my own but it is not easy having to live without seeing your mum and dad and siblings. It is tough but that's the life of a footballer.
Kadiri at home?
Yea, I cook what I need to and sometimes I eat European food. I like to cook Nigerian stew with chicken to eat my rice and foods but I still miss my mum's cooking o (laughs). My favourite food is pounded yam and egusi which I ate four days ago. I bought it at an African restaurant here.
Boot brand and size?
NIKE Mercurial because it is a perfect fit for my feet and makes me feel very comfortable. I use size 45.
Your favourite: Messi or Ronaldo?
Kadiri: Messi, no doubt. He's extraordinary and I follow him religiously. I hardly miss any of his games for both club and country. I even watched him play for Argentina against Bolivia few days ago. That's how much I love him.
Most feared defender?
Sergio Ramos of Spain and Real Madrid. He's what a defender should be and more. Very good at defending and also invaluable when the going gets tough and you need a goal. He's a top guy.
Morning routine?
The three things I do first when I wake up in the morning? Let's see. I say my prayers. I brush my teeth. Then off I go to training.
Copyright © 2021 Completesports.com All rights reserved. The information contained in Completesports.com may not be published, broadcast, rewritten, or redistributed without the prior written authority of Completesports.com.