Exactly 26 years today after the ill-fated Oriental Airline crash that claimed the lives of two players of then Iwuanyanwu Nationale, on September 18,1994, one of the surviving players, Tony Nwaigwe, has revealed that one of the casualties, late goalkeeper Uche Ikeogu, was billed to travel to the United States of America, to meet his wife before the crash in Tamaransett, Southern Algeria, that snuffed life out of the young goalkeeper, Complete Sports reports.
Nwaigwe who now resides in London, United Kingdom, where he engages in sports punditry and sports management, said as a result, Ikeogu's mother was emotionally shattered during the burial of the young keeper.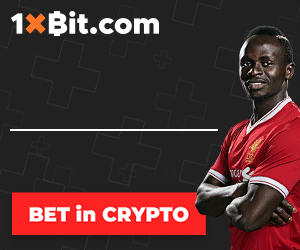 The 1991 and 1993 Nigeria Professional Football League top scorer hinted during a chat on WakawakaSportsExtra forum that as a result, he could not look at the woman's face during the burial.
Recounting what transpired on the night he tagged as the 'saddest day in his life', Nwaigwe said the it was 'commotion' at the scene of the air mishap, stressing that they did not know how it really happened.
"Yes, today, Sept 18, is the remembrance day of our colleagues who died in the (Oriental Airline) plane crash in Tamaransett, Southern Algeria in 1994," said Nwaigwe, a rampant forward who starred for Iwuanyanwu Nationale (now Heartland), ACB and Concord during his illustrious campaign on the domestic scene.

Also Read: Professionalism Will Make Nigerian Leagues Better – Sports Minister, Dare
"That day was the saddest day in my life, more so because of the fact that we lost some of our the players, friends, colleagues, pilots and crew members. Altogether, it became a very, very, very, difficult period for both the families of the
diseased and families of those that survived and are still alive.
"It all happened when we went to play a (CAF) Champions League game (against Esperance) in Tunisia. We finished the game, went to the hotel, took our baths, had our dinner and headed for the airport. Because of the fact it was a chattered flight, we needed to go to Tamaransett (in Southern Algeria) to refill and then continue our journey back home to Nigeria.
"Obviously, we got to the (Tunisian) airport, but for some reasons, we were delayed for almost three to four hours before we could take off. (The airport authorities) cited (the reason for our delay) that it had to do with payment of landing fees, parking fees and all the rest of them. But eventually, we took off and were heading to Tamaransett. I didn't really know what happened. But what we could understand was that everybody was running out of the plane when the crash happened, everybody was running, trying to help and save whoever you can, and shouting and then people….
"when you jump down out of the plane and start running, somebody would grab you and he stops you….so much confusion every where and, you know, it was a very, very sad situation. Even (me) recalling now, you could see that everything (that happened then) is still very fresh in my veins, and so we feel for the souls that died and we keep praying that God should accept their souls and that wherever they are now, I hope, and I know that they are in a very good place.
"And for us that still have the grace to be living, all we could do is to always remember them every year and honour their memories because their memories will always be with us. We will never forget, we will continue to immortalize them as long as we are alive and will always remember this day to the honour of their glory."
The former gangling forward Nwaigwe pays glowing tribute to the late duo of defender Eghomwanre 'Omale' Aimanmwosa and goalkeeper Ikeogu. He would go on to reveal that Ikeogu used to be his roommate each time the team traveled out of the country.
He discloses that Ikeogu was a 'cool' and 'calculative' fellow who would always go out of his way just to help out anyone. Nwaigwe also describes Omale as 'humorous' person.
"On that day, we lost Omale who died in the plane crash. And few days later, in the hospital, we lost Uche (Ikeogu). Omale, died alongside the two captains of the flight and one Air Hostess who all died right inside the plane on the day of the crash", Nwaigwe recalled..
"We had series of injuries, some players with leg injuries, head injuries and all the rest. Uche Ikeogu died of spinal injury as a result of the crash. He was taken to the hospital, spent a few days before he gave up the ghost.
"Omale and Uche were very, very good people. They were both people of different characters. They had different ways of dealing with different situations. Omale would come into the room, fill the space with a whole lot of laughter, his sense of humour, jokes and everything.
"But Uche was a cool and calculative type that would always want to help his fellow teammates, to make sure that he was comfortable. He was always my roommate whenever we traveled out of the country and he was a very religious person."
He continued: "These two people were very, very lovely people to be with. And our hearts and minds still go out to their families because that was a huge loss to them. I could not even look at Uche's mother's face when we went for his burial because the woman was disturbed, she couldn't hold back (tears).
"You know how it feels, that her son, Uche, who was scheduled to travel out to America to meet his wife in America, died in a plane crash. So it was quite a disturbing moment, you know.
"And we thank God that He was able to help each and everyone of us that was involved in that situation to get out of it. And the thing is that we will always continue to ask God to continue to bless their souls wherever they are. And wherever they are, I hope that they are happy that we keep honouring them till death do us part".
Nwaigwe would go on to frown at the high level crisis that has bedevilled his former club who now goes with the name Heartland FC in the Nigeria Professional Football League (NPFL). He expressed concern that politics has destroyed the club and blamed the Imo State Government for using the club to 'settle' political friends, describing it as a shame.
"What I'm going to say about the club, Heartland FC, is that it is a shame that it is happening because of the fact that Owerri has always used the club, from its days as Spartans, Iwuanyanwu Nationale and now Heartland, as a means of unifying citizens of Imo State," Nwaigwe stated
"The pride and joy of Imo State is their football club. And it is a pity that government (of Imo State) has not shown any much, serious interest in it or (else) they are using the club, Heartland, as a political settlement.
"Football, sports generally, should not be used as a political settlement for politicians to settle some of their people. It should be given to the right people who would be able to manage the affairs of the football club, to make sure that football club runs smoothly."
Nwaigwe added: "It should be given to somebody who knows the in and out of football, vis-a-vis the players welfare and how they feel, how they can perform, how they can better themselves on the pitch and outside the pitch.
"Football has to be the unifying factor of Imo State and for that alone, it should be given to somebody who has the technical know how to be able to achieve that. And that person must have, I repeat again, must have the knowledge, ideas and how to run a football club to the glory and benefit of the people of Imo State which they truly deserve and to the benefit of the players welfare for them to be able to perform so that the fans will be able to come to the stadium.
"How they will feel when they come to the stadium, see people bring their families, their kids to come and watch the game so that they could be able to pass on something to the next generation and then build a beautiful communal support for the club and the entire people of the State".
By Sab Osuji

Sportybet.com: Get Multiple Bonus and Enjoy the Fastest Payout In Nigeria.
Copyright © 2021 Completesports.com All rights reserved. The information contained in Completesports.com may not be published, broadcast, rewritten, or redistributed without the prior written authority of Completesports.com.