The maiden edition of the International Schools Athletics Championships will hold from 14th to 19th March 2022 inside the Teslim Balogun Stadium, Lagos.
This was disclosed at a press conference held on Tuesday February 15th, 2022. 
The International Schools Athletics Championships is an initiative of former Nigeria athlete Enefiok Udo-Obong, who won gold and bronze medals at the Sydney 2000 and Athens 2004 Olympics in the 4×400 metres relay respectively.
Udo-Obong is also the Managing Director Sports Business Network.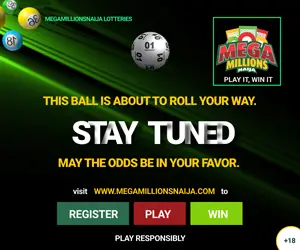 Present at the press conference include former long jumper and 1990 Comminwealth Games gold medallist Yusuf Ali, Chairman Lagos State Athletics Association Solomon Alao, Director Lagos State School Sport, Dr Oluwasanmi, and other board members of Lagos State Athletics Association. 
Speaking at the press conference, Udo-Obong revealed that 24 schools are expected to take part in the inaugural edition.
He said primary and secondary schools  (public and private) will participate in the competition and the age range is between six to 17 years and also, there will be prizes for individuals and schools.
Speaking further about the International Schools Athletics Championship, Udo-Obong said:"I'm looking forward to having a great competition where the youth come out to compete, where people can come and compete at the highest level. I got the inspiration because teams like the Americans carry a young to the Olympic that do not compete but go there for the experience to have a feel of high level competition.
Also Read: Aston Villa Linked With £50m Transfer For Ndidi
"So I feel since Nigerians don't have the funding to carry people just for the experience, we can try to make them have the experience back home. The Jamaicans have used this kind of competition launch themselves into world and Olympic champions. So I feel that with this kind of programme we can launch our own athletes to become world and Olympic champions in the next five years and we can proudly say that it started off from here.
"I want to tell the kids that they should keep on training and should look forward to the programme because there's going to be a lot of education, there's going to be a lot of things they would not believe they can understand in a competition environment. We are going to train them, we are going treat them like Olympians because we are going to have is like a mini Olympic for children.
"This is our first edition so it's very difficult to convince sponsors but the sponsors that have come on board like Allianz, Mango Net, God Is Good Motors have seen the future and have decided to invest in the future. They didn't need a lot of convincing and once you have the integrity and knowhow sponsors czn gamble on you and I appreciate the sponsors. And we hope on the 14th of March the sponsors will be very proud."
And according to Alao, chairman Lagos State Athletics Association:"We all know Anefiok and what he has done, we know he is a celebrated Olympian and a gold medallist. He not only competed and represented Nigeria he has been giving back he has been working with young people for over a decade, his antecedents are there for everyone to see.
"Do this is a laudable project, we are very much behind him and to support him. Everyone likes to associate with success but success doesn't happen overnight. We all know how Usain Bolt started off in primary school so when are we going to discover and develop our own Usain Bolt? Remember Falilat Ogunkoya, she was also discovered at a very young age. So that's what is all about."
Copyright © 2021 Completesports.com All rights reserved. The information contained in Completesports.com may not be published, broadcast, rewritten, or redistributed without the prior written authority of Completesports.com.