Leighton Petroleum have emerged winners of the inaugural Downstream Oil and Gas Football (DOGFT) tournament after defeating Eterna on Saturday at the Campus Mini Stadium, Lagos.

The event which featured eight teams from the different oil and gas industries include a-z Petroleum Products, Prudent Energy, Leighton Petroleum, AA Rano, Asharami Synergy, Matrix, Bovas Company Limited and Eterna.

However, it was Leighton Petroleum who emerged victorious as they defeated Eterna 1-0 in a keenly contested final to lift the trophy.

The organiser of the tournament, Emmanuel Osakwe said that the decision to put together the tournament was to provide a forum where people can network and have fun.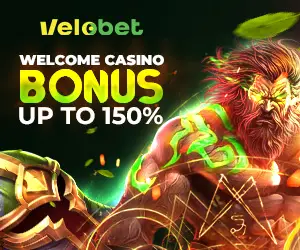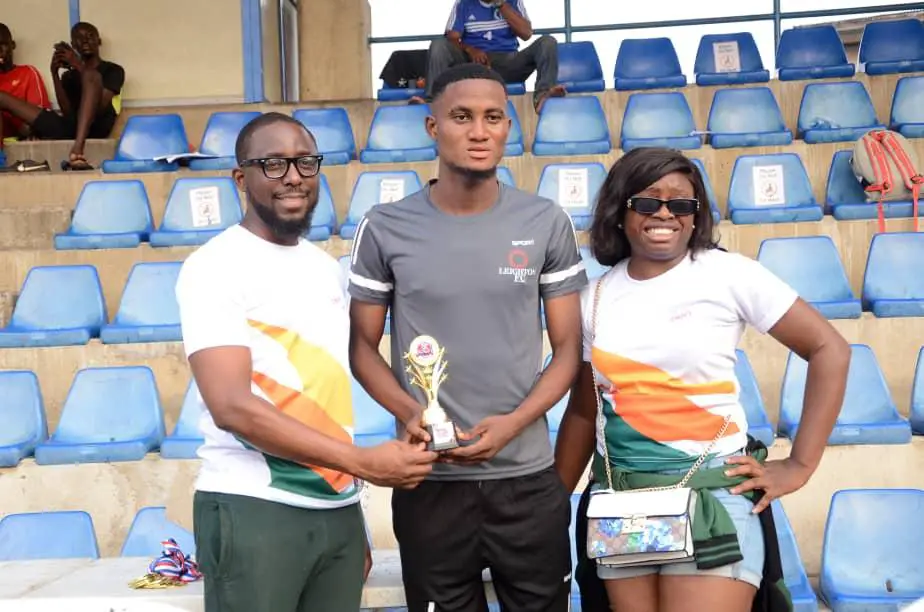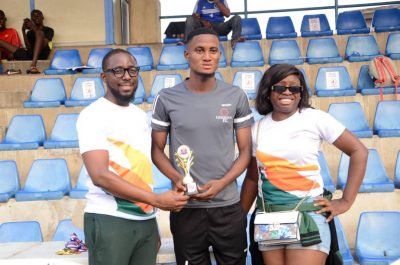 He noted that due to the limited time frame, the inaugural game was funded by the participating teams and also supported by some few industries who appreciated the idea.

While commending the spirit of sportsmanship displayed by all the teams that took part at the tournament, Osakwe also assured that the next edition will be bigger and better with timely planning from the organisers.

"I will rate this tournament satisfactory because it started like a joke some few months ago obviously. It was like, how can we be in this industry for many years and we don't have a tournament where we can come around and have fun?

"So we reached out to some few companies and they all bought the idea. This inaugural edition was funded by the participating teams. Because of the time frame we could not seek for sponsorship. So a lot of personal sacrifice from individual companies and also myself and some of my friends. I will say based on the limited amount of resources we had, we have really done well.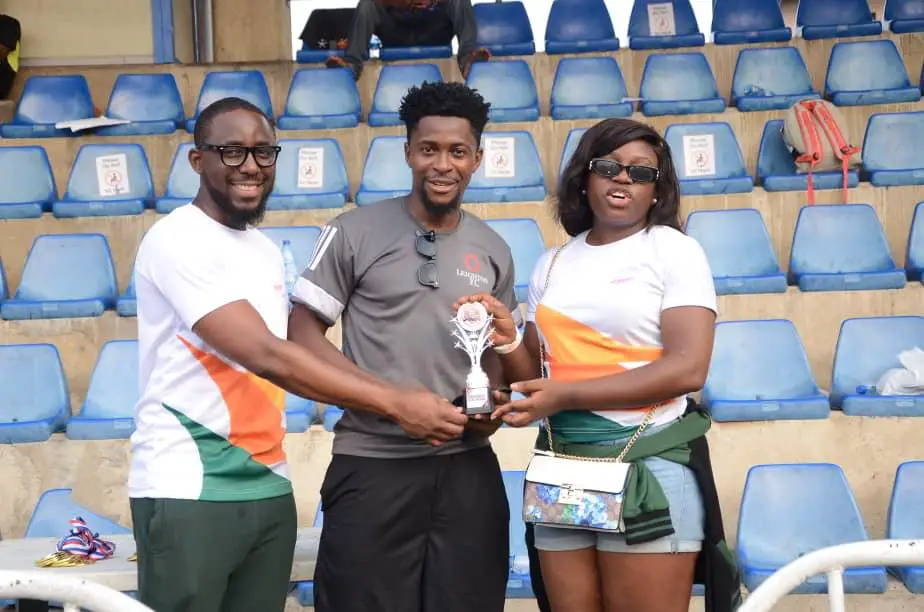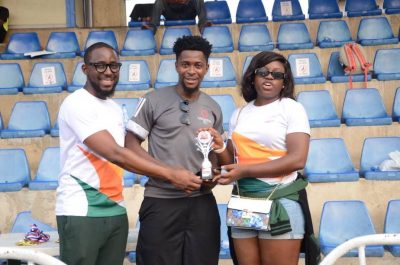 "One of the challenges we faced was the number of spectators we could allow into the stadium. As you can see not a lot of fans could come in. Football basically is meant for the fans and when you don't have the fans it's a bit dry. I thank God that despite the challenges we are able to have fun.

"The idea behind the organization of this competition is to basically network, just networking and having fun. We can't say we are in the same industry but we don't know ourselves. For me personally, it's not about the monetary prize or the cup, it's about a forum where every industry can come together and have fun, play football and network.

"First of all, it has to move from one man show to a proper committee. So the idea for next year is that representatives from individual companies can come together. As you can see, it was difficult for me today (Saturday) organising and playing. I want to have a body that will handle the tournament so that i will just be a player or a spectator.

Also the tournament goal scorer, Henry Amas, who netted four goals at the tournament praised his teammate for their collective efforts in ensuring that they win the tournament.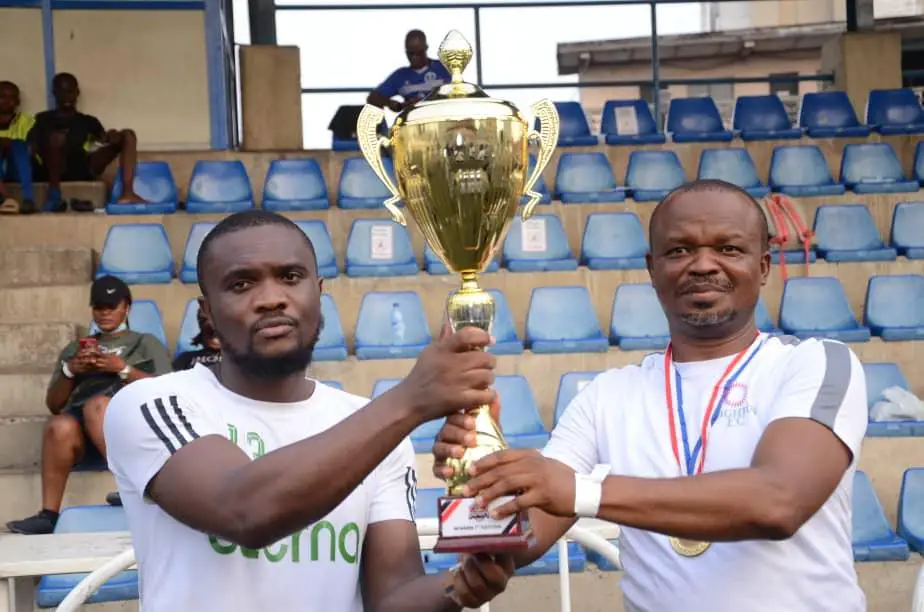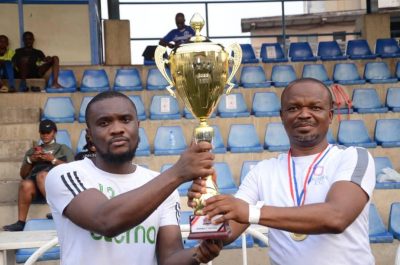 "I am so glad that we won this cup and I also finished as the top scorer. It was not easy because we battled a strong opposition in the final and I am glad we won eventually. This will serve as a morale boaster for me," Amas said.

Interestingly, fans and guests were treated to gifts and freebies and were entertained with spectacular games which added spark to the competition.
Copyright © 2023 Completesports.com All rights reserved. The information contained in Completesports.com may not be published, broadcast, rewritten, or redistributed without the prior written authority of Completesports.com.