With the start of the NBA season in touching distance, new data has revealed which coach attracts the most attention in the US.
The sports betting experts at sidelines.io have crunched the numbers to find out which current NBA coach attracts the most internet users' attention, using Google search volume.
NBA's ten most popular coaches on the internet
| | | |
| --- | --- | --- |
| Name | Team  | Monthly searches |
| Steve Kerr | Golden State Warriors | 197,000 |
| Ime Udoka | Boston Celtics | 176,000 |
| Jason Kidd | Dallas Mavericks | 167,000 |
| Steve Nash | Brooklyn Nets | 150,000 |
| Doc Rivers | Philadelphia 76ers | 103,000 |
| Monty Williams | Phoenix Suns | 86,000 |
| Chauncey Billups | Portland Trail Blazers | 72,000 |
| Gregg Popovich | San Antonio Spurs | 62,000 |
| Darvin Ham | Los Angeles Lakers | 52,000 |
| Rick Carlisle | Indiana Pacers | 46,000 |
Related: NBA Final: Golden State Warriors Beat Udoka's Celtics In Game Six To Emerge Champions
According to the data, Steve Kerr is the NBA's most popular coach with a staggering 197,000 internet searches each month on average.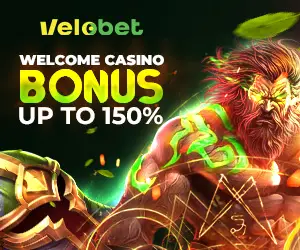 The Golden State coach has been at the franchise for the last eight years. He has won an unbelievable total of nine Championships as both a player and coach.
Celtics coach, Ime Udoka is next on the list with 176,000 monthly searches, closely followed by two-time Olympic gold winner, Jason Kidd, who amassed 167,000 searches a month.
Eight-time NBA All-Star, Steve Nash managed to achieve a fourth place on the list with exactly 150,000 Google searches a month.
Philadelphia 76ers coach, Doc Rivers, was the fifth coach on the top ten list to be searched on Google over 100,000 times per month.
Former New York Knicks players Monty Williams and Chauncey Billups rank sixth and seventh on the list with 86,000 and 72,000 searches respectively.
The oldest head coach ever in the NBA, Gregg Popovich, ranked eighth with 62,000 monthly searches.
Newly appointed Lakers coach Darvin Ham managed to get himself a place inside the top ten with 52,000 monthly searches. Ham will be looking to make a good impression in his first major coaching job with Los Angeles this season.
NBA veteran Rick Carlisle came in the tenth position with 46,000 Google searches a month.
Least popular NBA coaches on the internet
| | | |
| --- | --- | --- |
| Name | Team | Monthly searches |
| J. B. Bickerstaff | Cleveland Cavaliers | 100 |
| Will Hardy | Utah Jazz | 2,500 |
| Steve Clifford | Charlotte Hornets | 4,500 |
| Mark Daigneault | Oklahoma City Thunder | 4,700 |
| Wes Unseld Jr | Washington Wizards | 4,900 |
When considering the least popular coaches in the league, J. B. Bickerstaff came bottom of the pile with 100 monthly searches. He is one of the only coaches on the list not to have had an NBA career as a player.
The youngest head coach in the NBA, Will Hardy accumulated the second least number of searches with just 2,500 per month.
The rest of the coaches in the bottom five combined had 1297% fewer searches per month than Golden State Warriors coach Steve Kerr.
sidelines.io provides real-time odds comparison, live bet tracking, industry-disrupting products, and top-tier data from the market's leading legal sportsbooks to help fans and bettors level the playing field against the bookie.
Copyright © 2023 Completesports.com All rights reserved. The information contained in Completesports.com may not be published, broadcast, rewritten, or redistributed without the prior written authority of Completesports.com.