Nearly forty years ago, in 1985, a team of young Nigerians stunned not only the world but themselves and their country, to become the first African team to win a FIFA world title when they beat Germany 2-0 to claim the inaugural FIFA Under 16 World Championships in China.
Their success not only galvanized a nation that was already somewhat football-centric, but opened a whole new vista for youth football in Nigeria.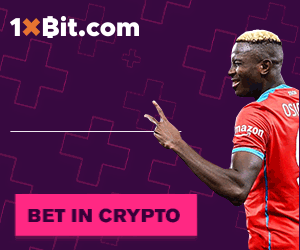 Three players from that team, captain Nduka Ugbade, forward Jonathan Akpoborie and midfielder Baldwin Bazuaye, all went on to play for the Super Eagles. In fact, after playing for Nigeria at the Under 20 World Cup, Ugbade narrowly missed becoming the first player to play at all three FIFA World Cups when he just failed to make the cut for the 1994 World Cup under Clemens Westerhof.
Baldwin Bazuaye went on to represent Nigeria at the 1990 Africa Cup of Nations Finals, while Akpoborie enjoyed a storied and successful professional career in the Bundesliga and some success with the Super Eagles.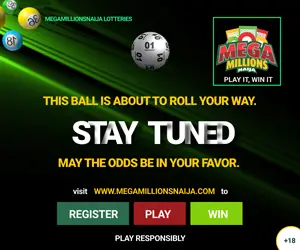 Goalkeeper Lucky Agbons carried on and played at the 1987 Under 20 World Cup and then the 1988 Olympic Games in Seoul.
Imama Amapakabo, also a goalkeeper, did not get to play for the Super Eagles, but he transitioned into coaching and in 2017, helped guide Enugu Rangers to their first Nigerian league title in three decades.
That success may have surprised many, but it did not come by accident. It was the result of years of unheralded handwork and preparation by the Youth Sports Federation of Nigeria (YSFON) from whose competitions the bulk of the players were selected.
Since those dizzying heights achieved by a bunch of teenagers in 1985, youth football has become an enduring part of Nigeria's football DNA such that there is hardly ever a Super Eagles squad in the years after that has not included a graduate from at least one of the country's cadet teams, whether it be from the under 17 team, the under 20 team or the under 23 team.
At the last Africa Cup of Nations in Cameroon, 14 of Nigeria's expanded 28-man squad were graduates of the Nigerian cadet system. Prior to that, 13 of Nigeria's 23-man squad to the 2019 Cup of Nations were former cadet internationals.
When Stephen Keshi's squad won the Africa Cup of Nations in 2013, 10 of the 23-man squad had passed through the Nigerian cadet football system, including captain Joseph Yobo.
And going further back, eight of the legendary 1994 Africa Cup of Nations-winning squad were also previous cadet internationals.
Related: Watering The Roots: How MTN Is Powering The Advancement Of Grassroots Football In Nigeria
While international youth football success may not exactly be a determinant for future senior international success, especially at World Cup level, it does however offer the foundation for providing the backbone of a country's international football team.
The likes of Ronaldinho, Xavi and Iniesta were first introduced to the world at the 1999 FIFA World Youth Championships in Nigeria. Perhaps the biggest advertisement for youth football is Lionel Messi, who broke at the FIFA Under 20 World Cup alongside a certain John Mikel Obi.
These examples are why countries with successful youth programmes are becoming more and more dominant internationally, leading to more and more investment in youth football programmmes.
Nigeria's youth football programme has taken a backseat in recent years and unfortunately, this  has been painfully plain for all to see, with the senior national team struggling internationally. Addressing that imbalance was one of the reasons why the League Management Company partnered with La Liga in 2017 to introduce the NPFL/La Liga Promises Tournament, an under 15 competition for all 20 NPFL clubs to spark the development of youth football.
In the four editions since, the tournament has seen various success stories. Such as the Kwara Football Academy offering scholarships to two players who won the 2017 edition with Kwara United. But by far the biggest product of the competition is Akinkunmi Amoo, considered one of the brightest young prospects in Nigerian football.
The midfielder was even part of the senior Nigeria squad for the World Cup qualifying games against Ghana in March and is expected to be a future lynchpin for the team.
When MTN signed a partnership with the NFF in 2021, one of its obligations was to show its commitment as a key supporter of youth empowerment and football development.
In keeping with that commitment, and in a bid to ensure exposure for youth football and develop grassroots football in Nigeria, MTN Nigeria made the decision to partner with NPFL/LA LIGA for the MTN/NPFL/LA LIGA Youth League.
As a tournament, the competition is a platform for grassroots football development, and not only does it align with MTN's brand focus on supporting youth empowerment and development, but also serves to prove that MTN Nigeria's commitment to football in Nigeria goes deeper than just international football at senior level.
A youth football competition's only goal is not just to provide players for the national team. Research shows that only a small percentage of players from youth football make it all the way to the elite, professional level. But even that small number who make it all the way, justify the investment in effort, time and resources as previously stated. And for those who transfer to Europe, they provide additional revenue streams for the clubs and academies which developed them.
Beyond that, even for those who do make it to the very top as professional and international players, there are still pathways to success, either as coaches – such as Amapakabo – or as football administrators, agents and even journalists, like the celebrated Calvin Emeka Onwuka, a talented former youth player who is now one of Nigeria's best sports journalists and entrepreneurs.
That idea is captured by Adia Sowho, MTN Nigeria Chief Marketing Officer in announcing this partnership
"At MTN, our love for the beautiful game is palpable in our investments in Nigerian football. Our commitment to developmental football is expressed in this partnership with the NPFL. We aim to provide and support avenues to identify and coach the best young footballing talent in Nigeria, ultimately promoting grassroots football in Nigeria," she said.
As part of the partnership, no less than 40 NPFL coaches, in addition to even more youth coaches across the country, will benefit from a one-week coaching seminar, which will see seasoned La-Liga coaches interact with their local counterparts on modern youth coaching techniques.
It is no surprise that Shehu Dikko, chairman of the League Management Company, was thrilled with the new partnership, "We are extremely delighted to have MTN as the Elite Partner and supporter of the NPFL/La Liga U-15 youth league which has been going on since 2017," he said as he outlined the success of the three previous tournaments. "Some of the players who participated in the first and second editions have been called to play and captain the U17-national team and the U-20 national team, while others ply their trades abroad, which has been a great source of revenue for our participating clubs.
"We are excited to see a player like Akin Amoo, who was a part of the class of 2017, making the Super Eagles squad for the just-concluded World Cup play-off matches. "This clearly depicts the enormous potential of what we are doing and now with the finest touch of MTN and the continuous exceptional support of La liga, the sky is the limit for this project," Said Dikko.
This acknowledgement of the value MTN Nigeria brings to the project is nothing new. As a supporter, MTN is known to bring the highest possible standards to bear on its partnerships, going above and beyond to provide world class standards of engagement and activations for its assets. Nigerian football is only the latest beneficiary, and not just the Super Eagles.
Since signing that partnership with the NFF, MTN Nigeria was quick to make its impact felt.
To help the team avoid an arduous road journey, the company sponsored the Super Eagles' boat ride to Port Novo for their AFCON Qualifiers match in 2021. Not only with the provision of two boats for this ride, but also by providing seven crew members in addition to the insurance policy covers required for the team to embark on the journey to Cotonou, Benin Republic for the game.
From a grassroots perspective, MTN Nigeria partnered with top Premier League club, Arsenal, to identify and coach the best young footballing talents in Nigeria.
MTN has continued to sponsor the Nigerian Freestyle Football Championship programme aimed at getting young people from every part of the country to show their football skills.
Op-ed by Colin Udoh