Lebanese superstar Myriam Fares stole the spotlight during the Murex D'or awards in Lebanon. The event is known for celebrating achievements in the field of arts across the Arab region and the world. She was honored as the "First Lebanese Arab International Artist.
Myriam took to the stage to express her heartfelt gratitude and share her remarkable journey with the audience. She recounted her four-year battle with an illness, a period during which she feared she might never grace the stage again and fulfill her lifelong dream.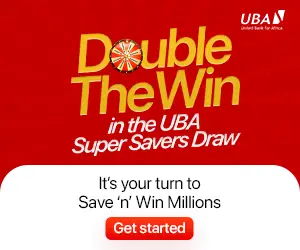 However, when tough times came, her family's support and her talent gave her the strength to bounce back, face challenges, and finally reach the very top of her career. In an emotional moment, Myriam shared her happiness at receiving this important award, especially that she's getting this award at a young age.
She stressed how meaningful it was for her since it came from her beloved country, Lebanon. This award marked the high point of her hard work and her 20-year career, which began with her first song, "Ana wel Shog". Myriam has recently released a new Iraqi song titled "Tezalzelha." In her song not only she embraces the Iraqi lyrics but also shows her incredible talent by dancing traditional Iraqi dances.






Related: Myriam Fares' Body Athleticism Secret Revealed
Myriam stands as a unique artist who has taken Arabic art beyond the Arab world, introducing it to a global audience. She stands out as the sole Arab artist who navigates and sings in all dialects, blending diverse cultures together. The lyrics of this song portray the strength and independence of women, highlighting how their feminism and intelligence can capture both the heart and mind of a man.
It is important to mention that FIFA and Qatar chose Myriam among all Arab artists to represent the arab world in the official world cup 2022 song " Tuko Takah" with Nicki Minaj and Maluma. Furthermore, her hit song "Goumi" and the dance challenge, which she choreographed, have gained an 10 billion views on TikTok and Myriam herself doesn't have an account on that platform.
Additionally, the Netflix documentary titled "Myriam Fares: The Journey" shows an intimate glimpse into Myriam's personal life during her pregnancy in the challenges of the Covid-19 pandemic. Notably, she holds the distinction of being the first and only Arab artist to have a documentary featured on Netflix platform.
Copyright © 2023 Completesports.com All rights reserved. The information contained in Completesports.com may not be published, broadcast, rewritten, or redistributed without the prior written authority of Completesports.com.